NFL Tales of the Week – Week 2 of the 2022 season (9-20-22)
By: Tyrone Montgomery Jr.
Headline Photo Courtesy: CBS Sports
Apology Letter To Tua Tagovailoa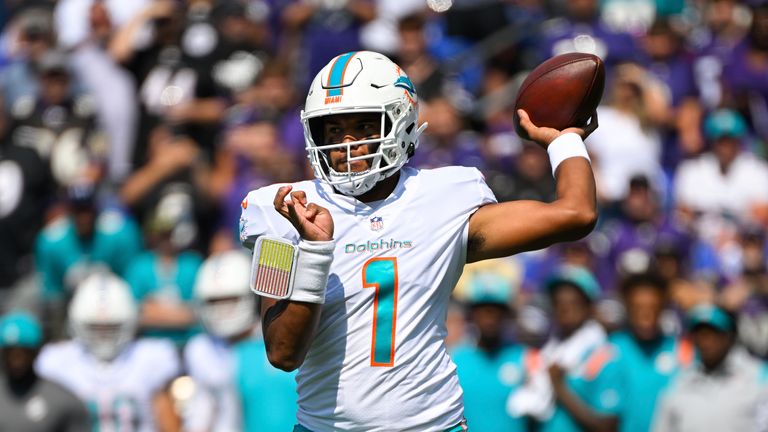 Dear Tua,
I am writing you this letter to offer sincere apologies on behalf of nearly everyone who watches the game of football. People are so quick to make their opinions known. But really, they ignore the facts. They ignore that you got drafted to an organization that didn't have anything figured out. Before you arrived in Miami, they were a team searching for answers. They didn't have anything figured out on the field or off the field. They fail to realize all of the coaches that were in and out the door. They fail to remember that Ryan Tannehill struggled before you got there along with all of the countless QBs that were going through that revolving door. Look at Justin Fields over in Chicago. Pretty soon, we'll be sending him an apology letter too. Because he entered into a bad situation as well. We know it is always raining in Miami. So we also know that after every storm, there's a rainbow. Devante Parker and Preston Williams were both nice guys. But Tyreke Hill and Jalen Waddle are far much better friends. Now, you have protection up front. Now, you have options in the backfield. You received great coaching last season with Brian Flores. Now, you truly understand the game and feel comfortable. Folks are always doubting you. "Oh, he can't stay healthy." Well, the hip hasn't bothered you since college. "Oh, he's small, he isn't athletic enough." You're moving in and out of the pocket pretty fine to me. They tried to replace you with Ryan Fitzpatrick. They went so far into that, that they decided to swap you guys out week by week and sometimes quarter by quarter. They tried to replace you with Deshaun Watson. Getting him would have set the team back 11 games without their "Starting QB." They even tried to bring Tom Brady in. Now, as great as Tom is, which he is the GOAT, he has A LOT of baggage off the field this season. This goes beyond Brady and Fitzmagic. Justin Herbert over in LA has to be mentioned. He threw a pick 6 in the 4th Q that ultimately cost his team the game. Joe Burrow had 5 TO's in just 1 half. Yet, everyone says he will bounce back and now they're 0-2. Tua, I hope this letter gets to you well. You are truly the face and image the NFL needs. You're a good guy. You're never in the news for anything wrong. You throw the ball accurately to your WRs and they're all eating on the field thanks to you. Most importantly, you're winning games, you're undefeated at a top of the AFC East, and you're leading the NFL in passing TDs and yards. Tua Tagovailoa, On behalf of everyone who doubted you, I am truly sorry and hope that they can finally come to their senses and stop doubting you.
Sincerely,
Tales of the Week
Thank You Letter – To Jimmy G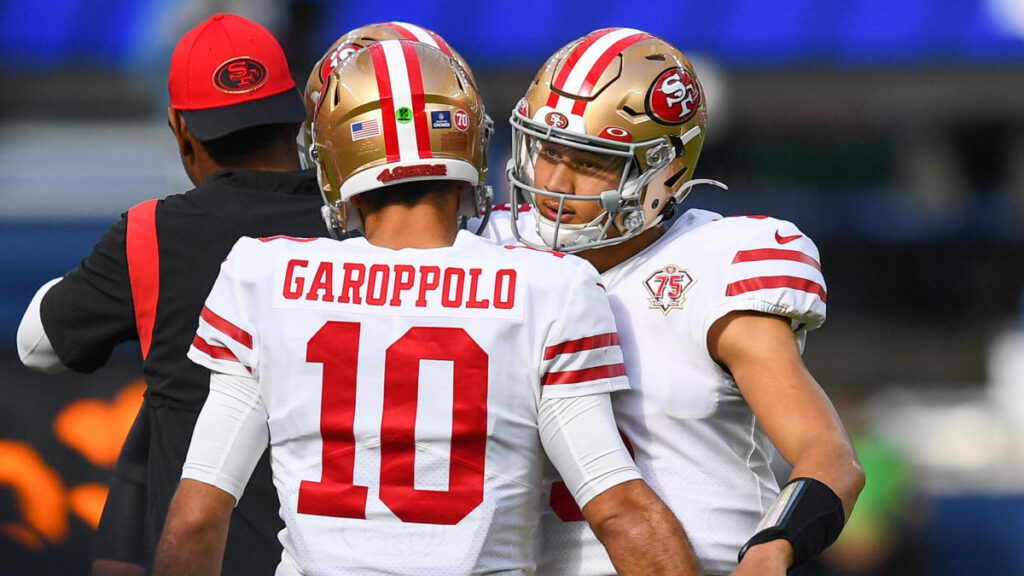 Dear Jimmy,
I want to thank you for being a true leader. Rather you're in the game, or you're on the sideline with a headset on, you have handled yourself like a true professional and that is to be commended. We appreciate everything you do and have done. Rather you're leading us to victories, leading us deep in the playoffs and even a Superbowl, or encouraging the team and coaching Trey Lance to be the best he can be. Jimmy, it has been a long road for you. You have overcome and beat the odds. It's funny, folks will say we need an upgrade at QB. Yet, like DJ Khaled, all you do is win no matter what. With you in the game, our passing game comes to life. We can say it's full of life. You see, while we appreciate your predecessor, with you around, we have the opportunity to keep the defense honest. We have the opportunity to keep the defense guessing. We really can keep the defense on its toes pairing Deebo with you. You see, you're able to get the ball to him in the passing game and of course in the backfield as well. We are also thankful for your leadership. You played next to the greatest of all time. He certainly left you the perfect model to follow both on and off the field. You have learned so much from him and it shows. What's evident is the fact that you learned from Brady never to lose the game. You may take a gamble now and then, but you know to never force the issue and turn the ball over by any means necessary. Jimmy, we appreciate you and are glad you decided to stay in the bay area. You could have been a week 1 starter barring any injury from Cleveland to Seattle, all the way to even Carolina. They say good things come to those who wait. We waited for you to get in the game and now we can feel a lot more positive about the season the 49ers will have as opposed to developing Trey Lance to be ready for primetime. The window is now. It was only 2 years since this team has been to the Super Bowl in a game they probably should have won. At the moment, Jimmy G gives this team the best chance to win. So again, thank you Jimmy for being who you are and having a positive attitude in such a sticky situation.
Sincerely,
Tales of the Week