What Went Wrong With The Boston Celtics? (5-9-19)
By: Tyrone Montgomery Jr.
Headline Photo Credit: Hardwood Houdini.com
Last season, the Boston Celtics were just a single win away from going to the NBA Finals as they pushed LeBron and the Cleveland Cavaliers to 7 games in the Eastern Conference Finals. They were without their 2 best players as they made that playoff push, Kyrie Irving and Gordon Hayward. However, the high level of play from Jayson Tatum, Jaylen Brown, and Terry Rozier helped lead them to a deep playoff run. The start of the 2019 NBA Season seemed to be very demanding. Adding 2 stars from going toe to toe with LeBron James in the Eastern Conference Finals brought high hopes and expectations to this team. The argument could be made that the Boston Celtics are the NBA's deepest team of talent, outweighing the mighty Golden State Warriors.
Team ball will get you far in life. You need your team to be successful. All the greats knew this. Kobe knew he had to get Shaq involved. Getting Shaq the ball down low opened up the floor even more for The Black Mamba. MJ knew he needed Scottie Pippen's help. Opposing teams knew how deadly MJ was, so they were literally throwing everything they could at him. That opened the door for Pippen. LeBron knew Kyrie's strengths and his very own weaknesses. LeBron James literally does everything well on the court, but his main thing is attacking the basket. Kyrie is a sniper from beyond the arc, and LeBron knew that. But Kyrie feels the need to do it all now that he is the leader and has his very own team. Uncle Drew has a Player-Option this summer, and if declined, he will be a free agent. Boston has worked hard to build this Kyrie Irving led team and they have fears of losing him in free agency. They want to keep Irving around for the long run. But is he right for the job? Careful what you wish for Boston.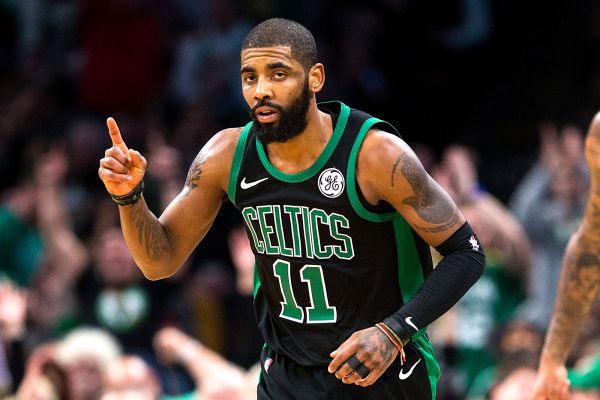 During courtship, people tend to show others their best. They buy you gifts and offer you plenty of surprises. They even will let you have the last slice of pizza or give you that last chicken wing. But later in life, once they get that ring, they go back to showing their true colors, making it all about them. Kyrie got his ring in Cleveland. Now, he has his own team, and it shows. Kyrie shot a horrible 35% in this series vs. The Milwaukee Bucks. I can make the argument that Jayson Tatum should have been the Rookie of The Year last season. It's no secret Tatum has "Star" written all over him as he led the Celtics in the playoffs last season. In this playoff series vs. The Bucks alone, Kyrie had 104 shot attempts. Jayson Tatum had 55. This isn't helping the Celtics. So what should the Celtics do this summer?
If I'm Danny Ainge, I would let Kyrie walk, and add even more depth to the team. Rozier held it down quite well in the absence of Kyrie. Marcus Smart served as a good backup. Jayson Tatum and Jaylen Brown are stars. They just need to be given the opportunity and I'm not sure if Kyrie Irving gives them the best opportunity.