Panthers survive battle vs. Texans, win 16-10 move to 2-2 (9-29-19)
By: Lamonte Thomas
Headline Photo Courtesy: Brandon Todd/Carolina Panthers
Coming in to week 4, the Carolina Panthers were facing new levels of uncertainty and challenges. The team's grit and hunger for a win brought a 38-20 win over the Arizona Cardinals in week 3. Leading up to this game, questions were surrounding Carolina's quarterback play as the team went 0-2 with leader Cam Newton, who remains sidelined with a foot injury. This game against Houston however, was all about defense.
On the Panthers' opening drive, the young quarterback Kyle Allen (who has provided a spark thus far), lost a fumble to Houston inside the Texans' 20. Both defenses were stingy through the first quarter, though Carolina converted a field goal after a heavy workload from McCaffrey. Houston's kicker Fairbairn returned fire with 8 minutes left in the first half.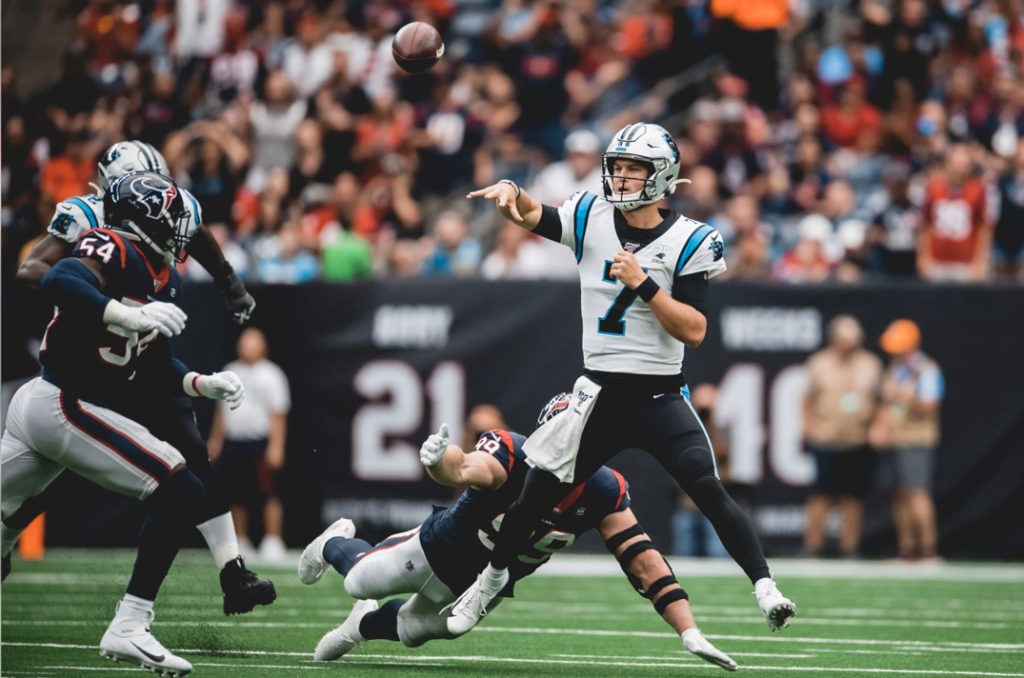 Allen seemed to be gaining momentum, having completed passes to six different receivers. Houston's defense had other plans, as a strip-sack on 2nd & 10 turned into another turnover for Carolina. Corner Ross Cockrell would then pick-off De'Andre Hopkins' double-pass attempt, leading to a Christian McCAffrey touchdown before the half. The Panthers led 10-3 at halftime behind a defense that sacked Deshaun Watson three times.
The defensive battle would continue in the second half, starting with the Texans on their home field. On the opening drive of the half, JJ Watt forced another Kyle Allen fumble and also recovered it to give Houston good field position. Watson would then scamper into the endzone, tying the game at 10 a-piece.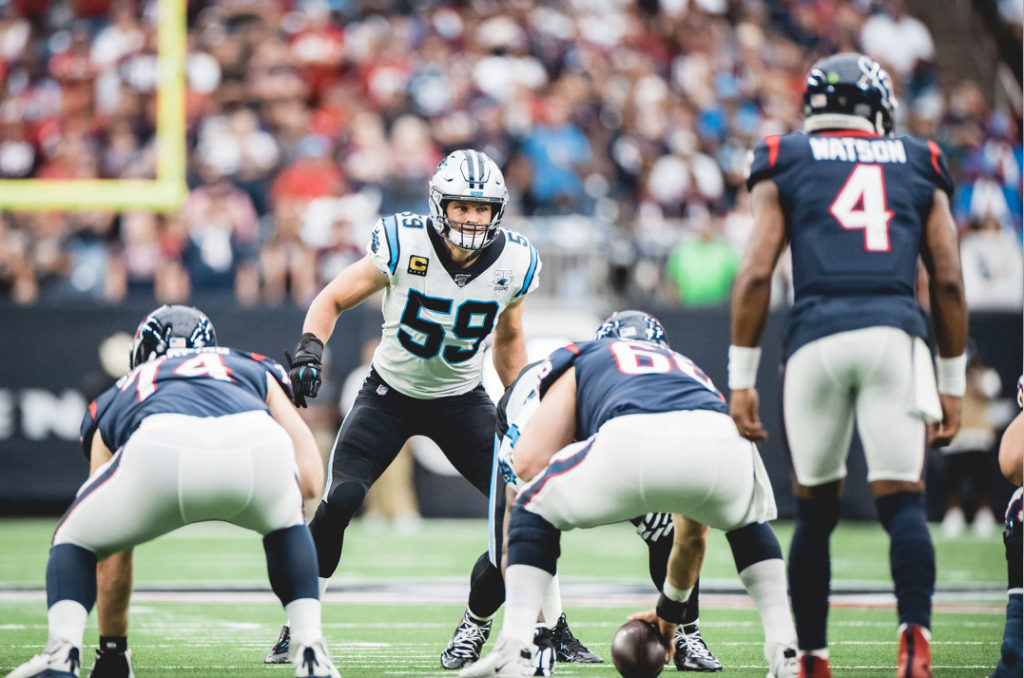 Christian McCaffrey was a workhorse on offense, accounting for 179 of Carolina's 327 total yards in the game. Joey Slye connected on a 55-yard beauty, giving the Panthers a 13-10 lead. Deshaun Watson continued to have a long day, as the Panthers sack total rose to six on the day. Their 18 sacks on the season are tied with New England for the most in the NFL. Vernon Butler's sack with four minutes left to play would come with a Watson fumble, which was recovered by Panthers Safety Eric Reid.
Kyle Allen would persevere through his rough day, as he slipped through a would-be sack by JJ Watt on a crucial 3rd & 6 conversion. After a 26-yard field goal from Slye, Safety Eric Reid batted down a last second Hail Mary from Deshaun Watson.
Carolina would improve to 2-2 on the season, bringing the Texans record to the same mark. Next week the Panthers will face the Jacksonville Jaguars (2-2), while the Texans will host the Atlanta Falcons (1-3).