UVA Knocks off #7 Duke 52-50, wins 6 straight games (2-29-20)
By:Darrell Owens
Headline Photo Credit: Darrell Owens-LMS Network
CHARLOTTESVILLE, VA-Virginia (20-7 overall,12-5 ACC) came into Saturday Night's battle with #7 Duke (23-5 Overall, 13-4 ACC) on a 5-game winning streak. In the process, the Cavs clinched a double bye in the ACC tournament and clinched their 9th straight 20-win season. Virginia also had a chance to tie with Duke for 3rd place in the ACC with a win and two more games to go. Everyone in the Cavs Starting lineup have done their part leading the way on this 5-game streak including sophomore Kihei Clark huge shot vs. Virginia Tech in Blacksburg to win in the final seconds. The Blue Devils were only a game back of first place Florida State and a win vs. Virginia would continue to boaster their tournament resume. Led By sophomore Tre Jones, Cassius Stanley ,Vernon Carey Jr, and Matthew Hurt, Duke has been one of the nation's best teams once again. We would be in for another thriller in this matchup!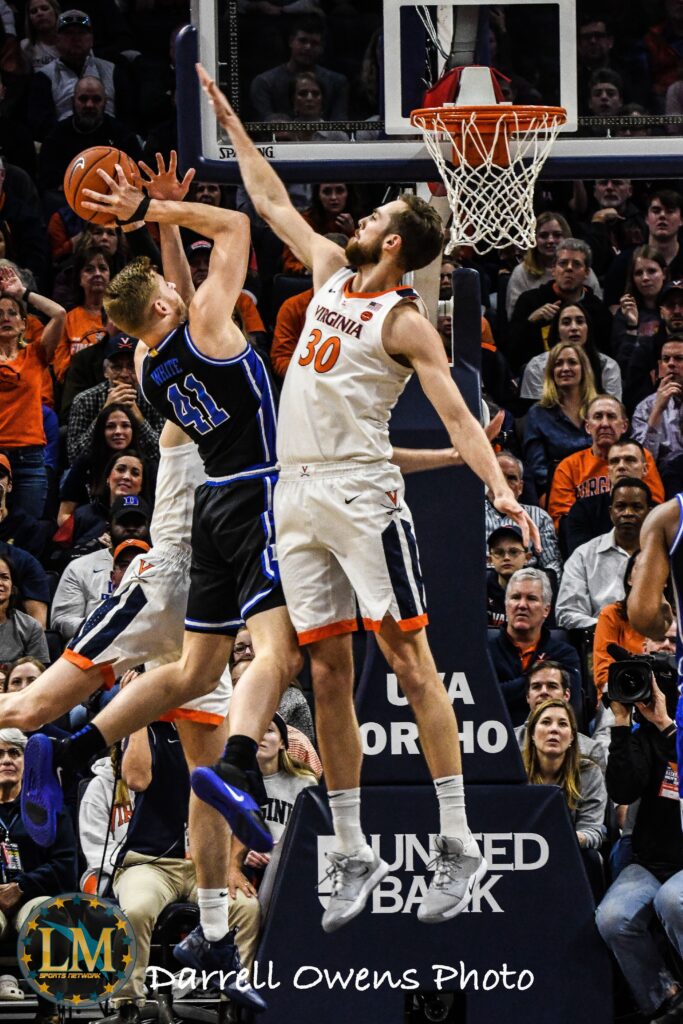 This was a back and forth battle but the Cavaliers would prevail in the end 52-20 over the Blue Devils. Virginia senior Jay Huff would have a career game. Huff scored 15 points, had 10 blocks and was one rebound away from a triple-double collecting 9 rebounds. Braxton Key & Mamadi Diakite both chipped in with 14 points. The Cavs shot 21-50 (42.0%) from the floor.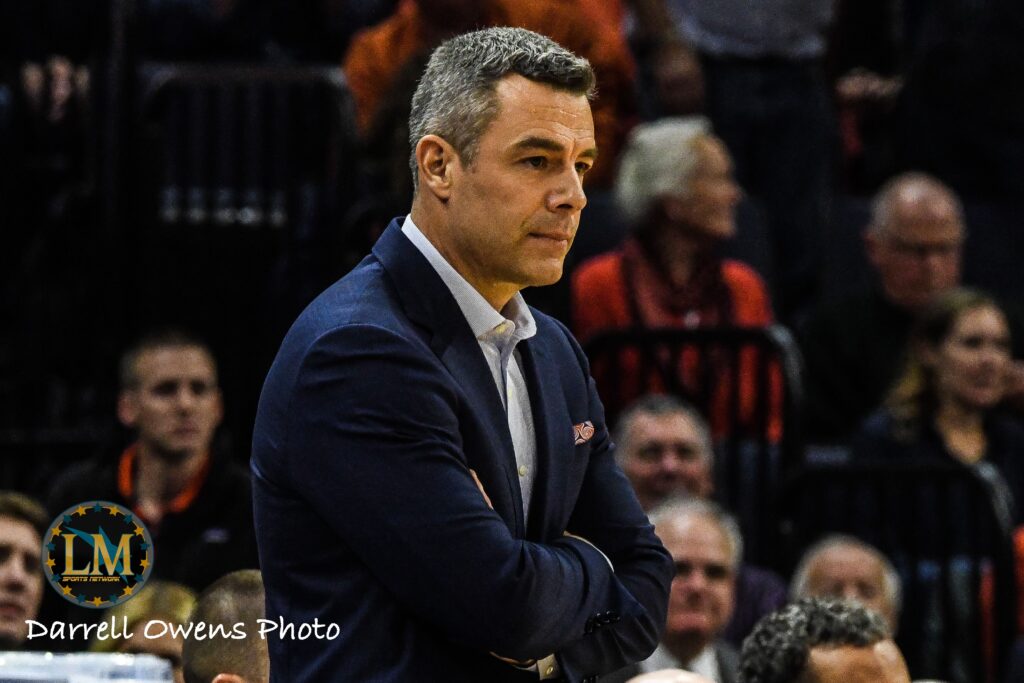 Here's what Coach Tony Bennett had to say about Jay Huff's performance on the last night…
"That's human nature when your offense is cooking and defensively everybody is all revved up. I think Jay got a couple terrific dunks and plays that he made. The crowd was just so excited in here. You needed it all. He was certainly fired up and we have to keep stepping in the right direction with that. His length is for real. It was a complete game for Jay."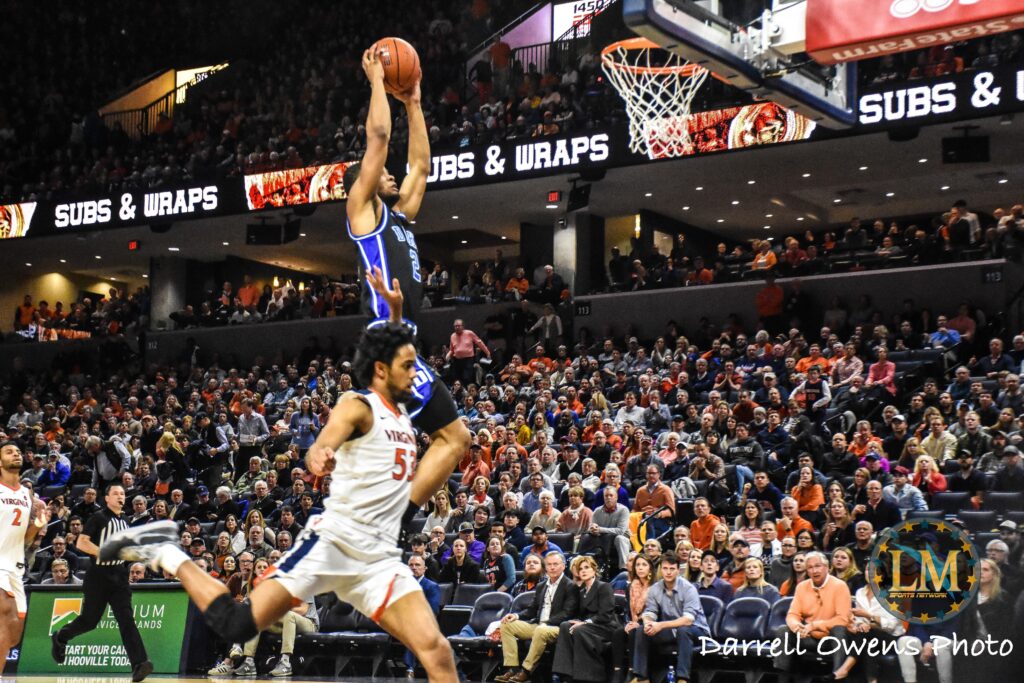 The Blue Devils were led by Tre Jones & Vernon Carey Jr would both scored 17 points each. But got little help from everyone else on the scoring front. Duke shot 18-for-59 (30.5%) from the floor and 4-for-17 (23%) from 3-point land. Last year when Duke came into Charlottesville and shoot the lights out from behind the arc, but it was a completely different story in this one. Duke should be fine heading into the ACC & NCAA tournaments.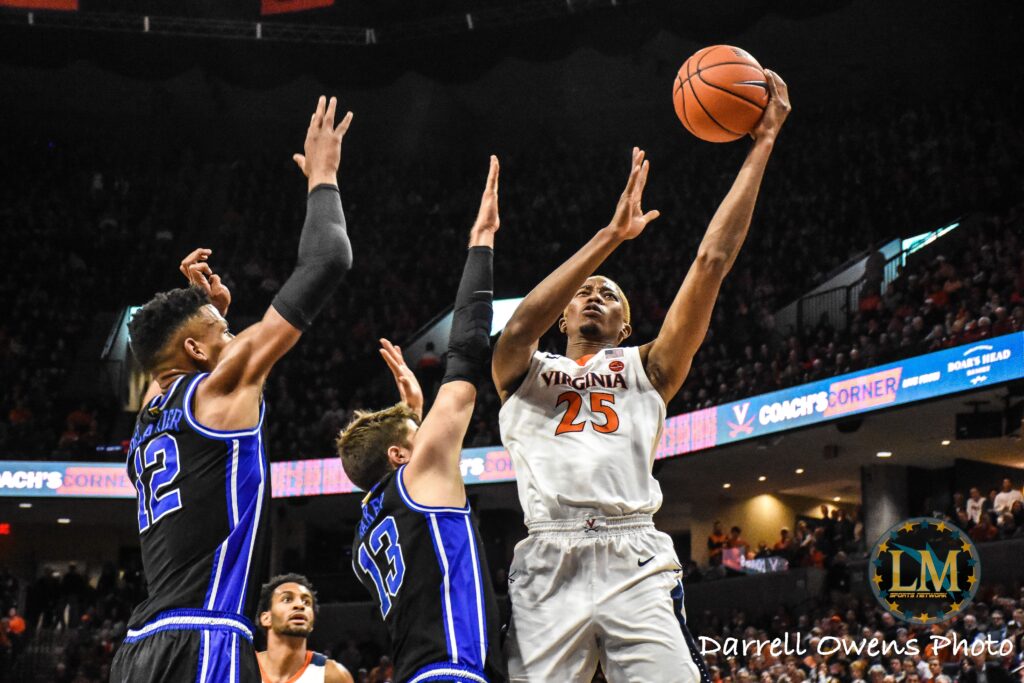 Virginia are now on a 6-game winning streak and have two games left in ACC play. Cavs head to Miami on Wednesday and finish up at home vs #11 Louisville on Saturday, March 7 at 4pm.