NFL Tales Of The Week – Week 4 Edition (10-4-21)
By: Tyrone Montgomery Jr.
Headline Photo Credit: Jeff Nguyen-Detroit Lions
Up
Jared Goff
When the Lions made the swap of Matthew Stafford for Jared Goff, we all seen the significance it would have for the Rams but many of us scratched our heads in the case for the Lions. We knew Stafford's career was rotting away with the franchise. Stafford is one of the most talented QBs in the game. He simply was playing for the wrong franchise. Goff was struggling quite a bit in LA and he needed a change of scenery too. The move for Goff has been surprisingly great. He's a top 10 QB at the moment and is doing quite a bit with quite a little. The Lions are yet to win a game this season, but Jared Goff has found a lot of success with this franchise. We all felt as if the Lions would tank this season and look to perhaps draft a QB next summer in the draft. But from the looks of it, the Lions could and should be looking to add more to this team, especially on the defensive end. This team has some talent, but this talent won't truly flourish until the management and coaching staff figures things out. Look for Goff to continue to roll. Goff is and should be their guy moving forward, especially being only 26 years old.
Down
Cleveland Browns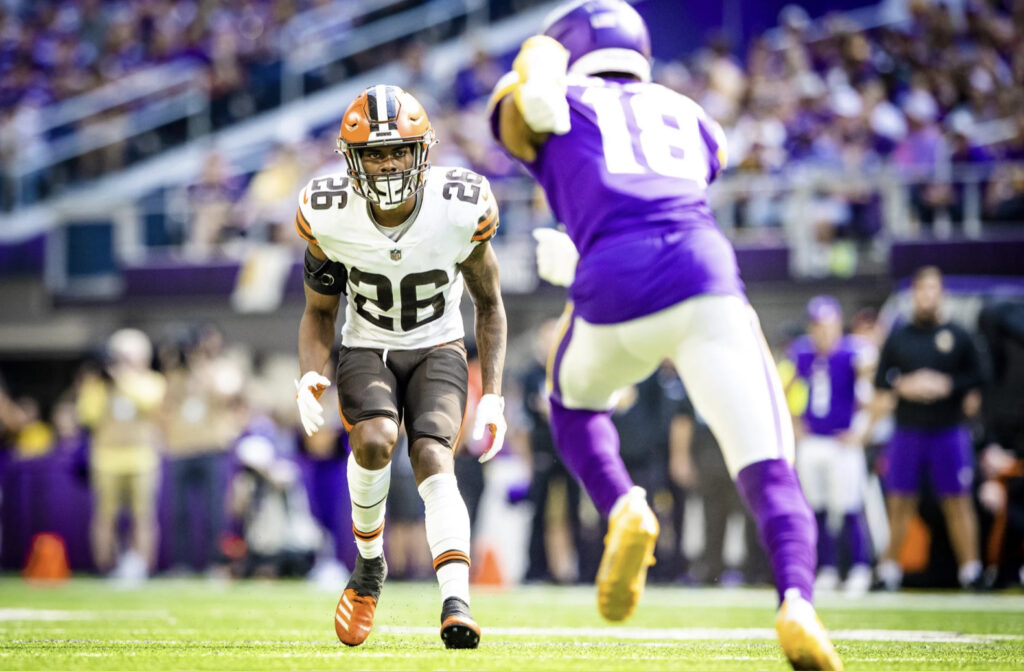 Oftentimes in the NFL, winning is all that matters. It doesn't matter how you win, why you win, where you win, who you won with? The only thing that matters is getting a victory every Sunday. The Cleveland Browns are 3-1, tied for first place in the AFC North. Now it's still early in the season, so this 3-way tie between the Bengals and Ravens shouldn't last long. The Browns haven't been healthy all season long. There are a couple of key injuries on defense but there also is the case with OBJ. Is he healthy or is he not? While he's back now, Jarvis Landry is now out due to injury. Despite those injuries, the Cleveland Browns are a run-first team. With that being said, QB is the most important position in the NFL and Baker Mayfield just hasn't looked like himself this season. This Browns team is deep on both sides of the ball. If Baker Mayfield doesn't turn things around soon with this roster they have, the Browns may be looking to upgrade at that position. I've said this before and I'll say it again. The Cleveland Browns need to make a move for Aaron Rodgers NOW.