2 Up 2 Down Report (October/November)
By: Tyrone Montgomery Jr.
Headline Photo Credit: USA Today
UP
Boston Celtics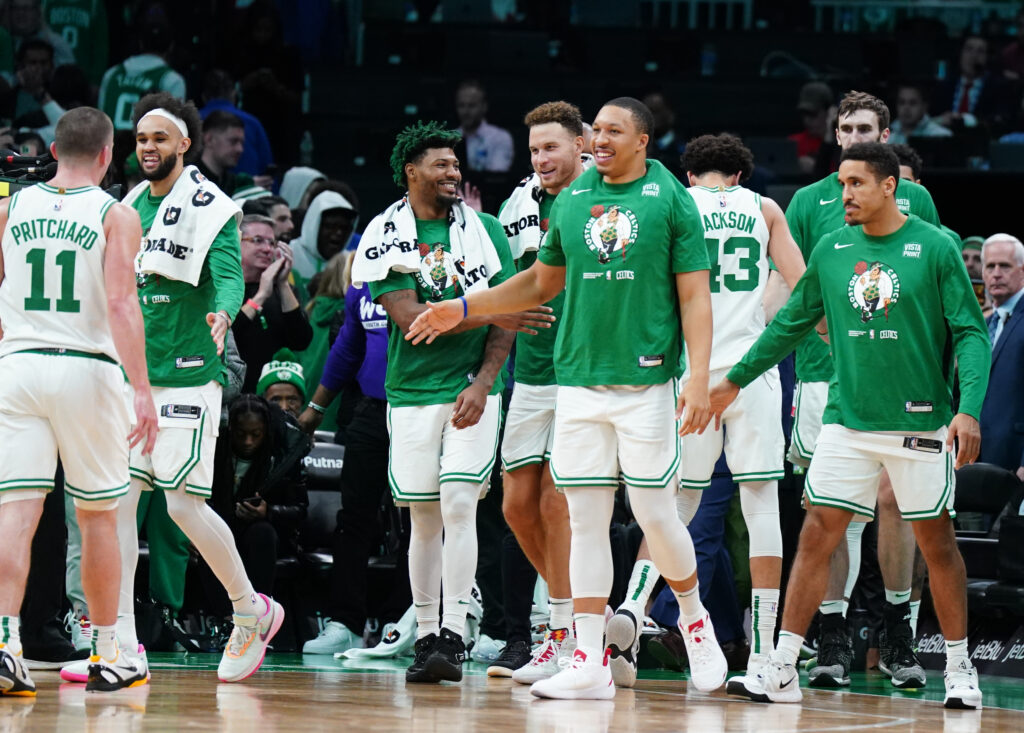 It has been an extreme offseason for the reigning Eastern Conference Champions. They loss their HC in Ime Udoka due to some foul play within the organization. They were heavily involved in trying to acquire Kevin Durant as well. Jaylen Brown does so much for this team and his name was dangled in trade talks as well. Robert Williams had to have surgery so we haven't seen him all season. He's easily their best big man. And to put icing on the cake, Jayson Tatum has been a little nicked up as well. Despite the many challenges, somehow, someway, the Boston Celtics are in first place in the East and have the best record in the league. We have to give a lot of credit to new HC Joe Mazzula. He has taken this team and picked up where they left off last season. Tatum is in MVP conversations and the duo with him and Jaylen Brown seems to only be getting better. They are what Tracey McGrady and Vince Carter should have been in Toronto. As it stands now, the Celtics are my favorites to win the championship this year.
Sacramento Kings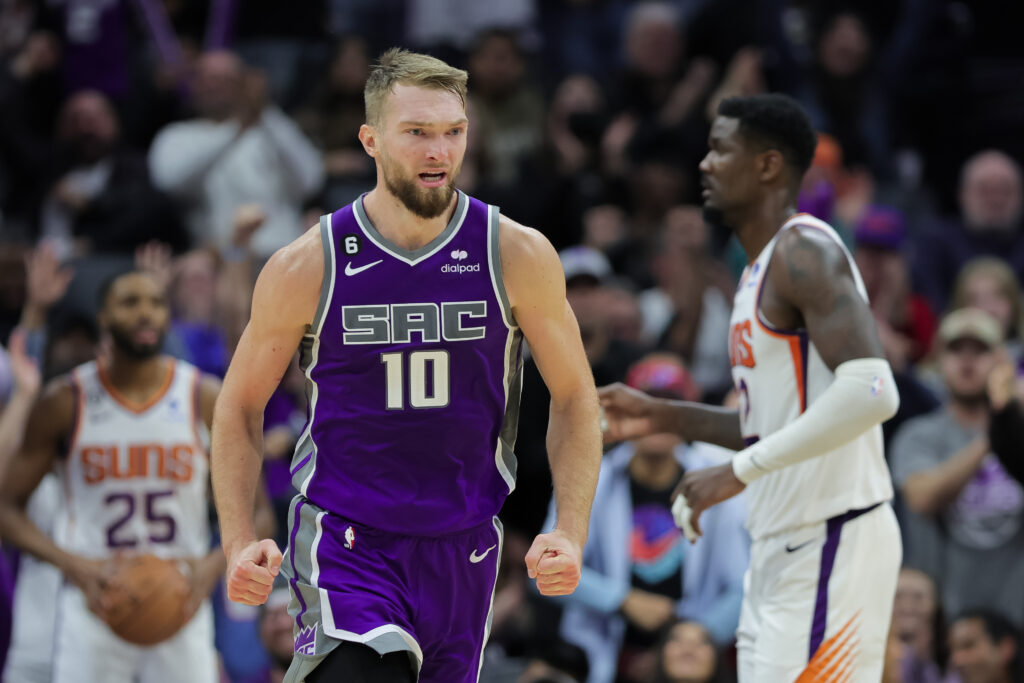 Light the beam! That is what they are saying in Sacramento after every win. There are a lot of beams lit as surprisingly as this may sound, but the Kings are winning and they look good! Over the years, they have been the laughing stock of the league. They currently hold the longest drought of any team all time in consecutive years missing the playoffs. Turns out the Kings are the ones laughing now as they currently are in the running to be a playoff team this season. You have to tip your hat off and give credit to HC Mike Brown. He has so much experience from the Lebron days to being with the Lakers and the Warriors to now holding his team down in Sacramento as their leader. The good thing about this situation is the Kings never had problems scoring. Ever! In fact their one of the highest scoring teams in the league now. Sacramento's problems have always been defensively. Mike Brown has them playing defense this year. Most importantly, he's a coach that has shown that he actually cares and wants to win. The Kings haven't had that in quite sometime now. Hopefully this keeps up In Sacramento and we can continue to light the beam because this brand of basketball we're seeing with them is what we all been waiting for with these Kings.
DOWN
Dallas Mavericks
When you have something so precious and valuable, people tend to use it a lot. They especially use it a lot when it's a hot item and something that's hard to find. Think about the Sony and the new PS5. It's very rare that you can walk inside a Walmart or Target or even a Best Buy and just see a PS5 just laying there in the case. One can only hope and dream that they can find one. It's so bad, that it's even difficult to find them online still today. But when you finally get that PS5 in your home, you seem to play it all day. The graphics are just that good and so is the performance. You play it so much, you may begin to overuse it and burn it out. That is the case for the Dallas Mavericks. Luka Doncic is a generational talent. Guys like him don't come too often. Luka reminds me of Lebron in Cleveland. You don't know what position he is because he does so many things well. With that being said, it's hard to build a team around him to succeed because Luka literally does it all. The Mavericks are about to find themselves with a burned out Luka Doncic and they better be careful. Situations like this cause players to leave in free agency. You can ask Lebron from his first stint in Cleveland. Every game that the Mavs play in are close games that are in the hands of Luka. Losing Jaylen Brunson has proven to be a huge loss for the Mavs. They just signed Kemba Walker but his best days are behind him. I'm praying that Luka stays healthy and doesn't get burned out in Dallas because it's not looking very bright for the young phenom.
Chicago Bulls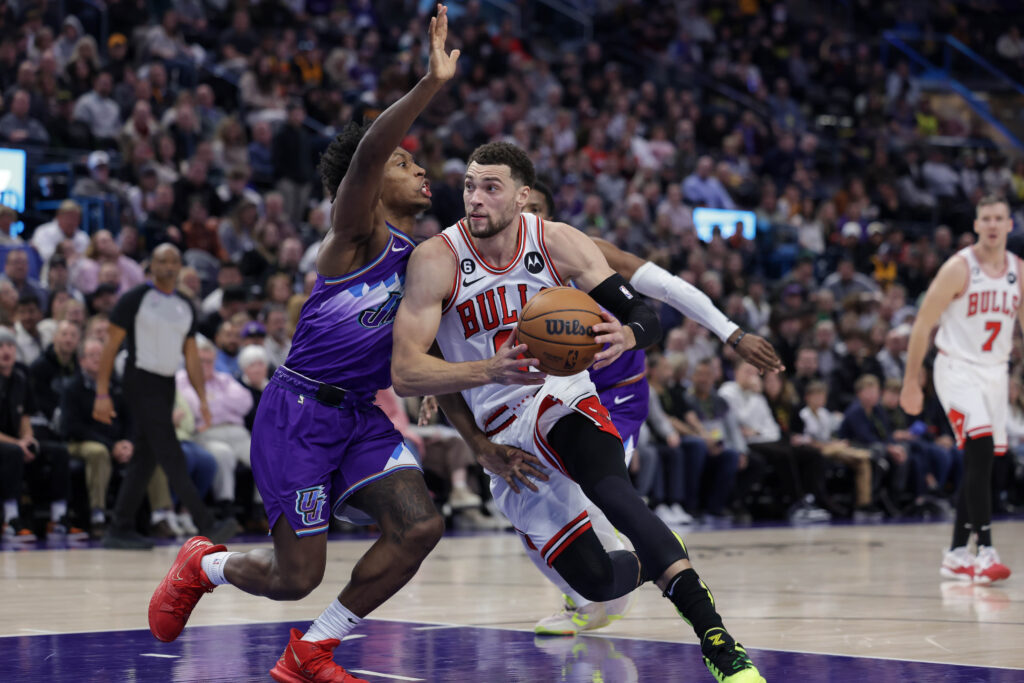 Sometimes there are problems in life that we never get addressed. The longer we wait to address the issues, the worst it gets. Think of a heart condition. If you don't get your heart taken care of, you will slowly but surely get closer to having a heart attack. The Bulls had a problem last year with health. Lonzo Ball has missed countless games. He is still out to this day and there is no timetable for his return. At this point, the hope is for him to be ready to return and start next season's seasoj opener at the rate he's going at. Then there's Zach Lavine. He actually missed the first couple of games this season due to his aging knees. He has a lot of mileage on them due to all the fancy dunks he's done in his young career. We seen how that played out for Blake Griffin. Zach Lavine is a fantastic player in the league. Howeverc you can't depend on him to play every night. To make matters worst, there's DeMar Derozan who is a star with no doubt about it. However, he is getting older each and every day and it shows. There's also another piece the Bulls we're counting on heavily, Nikola Vucevic. Vucevic is one of the better big men in the league. However, there are a lot of inconsistencies with him along with defensive struggles. The team the Bulls GM assembled should be rated at an A+. He done a fantastic job at getting talented players. It was supposed to work and should have worked. However, injuries have played a big part here. Honestly, the Bulls should quit while they're ahead and just restart this engine. They will benefit from clearing out the house and having a flash sale. It could mean Victor Wembanyama for them.