NFL Tales Of The Week – Week 13 Edition 
By: Tyrone Montgomery Jr.
Headline Photo Credit: David Reginek-USA TODAY Sports
Lions Are Going To Be Just Fine
Every season, there is always one team that is the laughingstock of the league. It's normally a team that always seems to get in its way. Perhaps it's a team that can't figure out ways to win games. It may even be a team that can never make the postseason. That team is the Detroit Lions. The Lions may be the laughingstock of the league still. However, they are on the verge of breaking through and being a legit threat in the NFL. Many people want the Lions to tank to get a "Franchise Quarterback." Jared Goff is currently their starting QB and quite frankly, should remain their starting QB for at least the next two seasons. The Lions have been gathering a ton of talent on the offensive side of things. RB D'Andre Swift struggles with injuries. When he is healthy, he plays well. They have some depth now as backup RB Jamaal Williams is a TD machine. Wide Receiver Amon-Ra St. Brown is becoming a monster-deep threat. He was hurt early on last year but finished the season strong and now it has carried over onto this season. The same thing may very well be the case for Jameson Williams. Williams was the #12 overall pick in this past draft so you know he's going to be good. He missed the start of this season as well due to an injury. Now that everyone is fully healthy, QB Jared Goff may have just had his best game of the season as he passed for 340 Yards throwing 31/41 to go along with two touchdowns. This Lions team is so close to breaking out and being a contender soon. It would be wise for the Lions to stick with Goff just a little while longer and continue to add to this team defensively.
The Game That Hurt Both Teams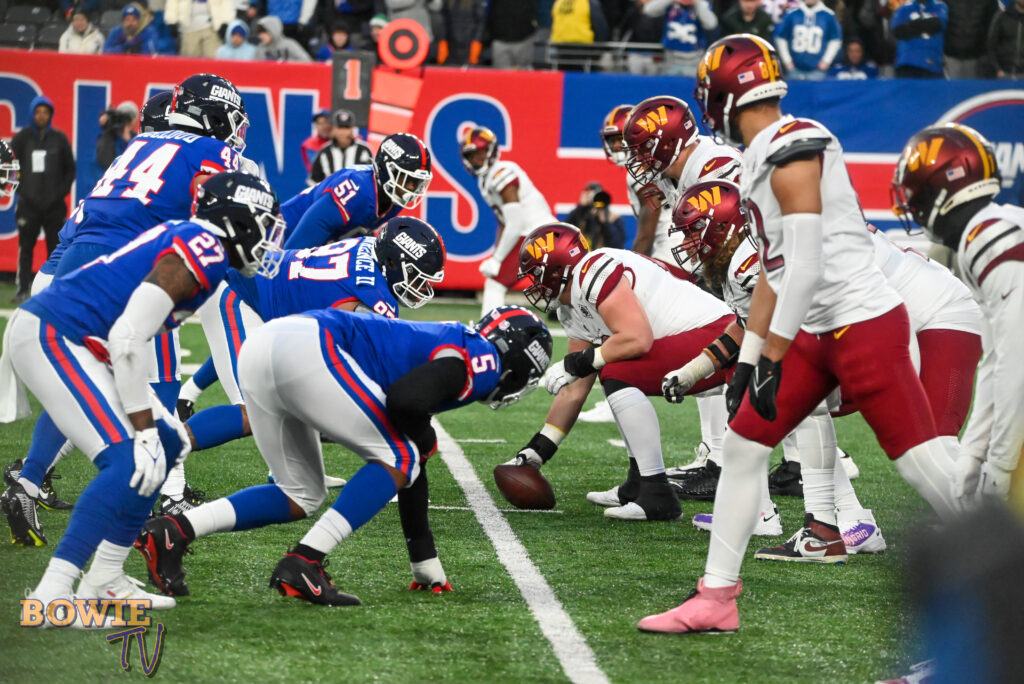 The NFC East is the toughest division in football this season. Each team in that division seems to continue to win every week of the season. If they do happen to lose, their losing within the division. Well, something interesting happened over the weekend. The New York Giants and the Washington Commanders faced off in New York. This was a huge game for both sides. Well, it just so happened that nobody won this game. This one ended up in a tie. Games like this are never good, especially when it comes to a division that is neck and neck like the NFC East is. The Cowboys and Giants have been battling for the second-place role in the division all season long while the Commanders have been playing catch-up from the bottom. This game could hurt both teams as they had playoff aspirations this season. Both teams are relatively good in the NFL. They both have a very similar play style as well. They lean their hat on defense and are committed to running the football. Games like this are when they wish they had a QB who can take over and win games. While Daniel Jones and Taylor Heinicke have played well this season, they both aren't guys that you want to rest the fate of the game on. Quarterbacks make a difference in the league and it's no wonder the Dallas Cowboys and the Philadelphia Eagles are the favorites to win this division.