"Cowboy" Joe West: An Umpiring Legend
By: Adam Falls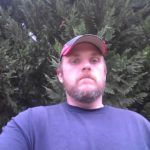 Joseph Henry West was born on October 31, 1952 in Asheville, North Carolina. He played football for East Carolina University and Elon College. Cowboy Joe has been the umpire for three All-Star games (1997, 2005, and 2017). He has been the man in eight division series, nine league championship series, and for six World Series. West was also the crew chief for a 2009 World Baseball Classic game. Cowboy Joe was behind the plate when Felix Hernandez pitched a perfect game in 2012. In the same year, he worked the game Albert Pujols hit his 400th career home run.
West has made headlines for not so good things as well in 2014 he had a physical confrontation with then Red Sox closer Jonathan Papelbon where West grabbed his jersey. He was suspended one game and Papelbon seven. Cowboy Joe is known as a hard-nosed umpire, who is as outspoken as they come.
On June 20th, 2017 Cowboy Joe umpired his 5,000th career game, only the third umpire ever to do it (Bruce Froemming & Bill Klem) are the other two. West made headlines on August 9th of this year, when he was suspended three games for his comments about Rangers slugger Adrian Beltre. Love him or hate him, Cowboy Joe is all-time legend and his legacy will live on in the eyes of baseball fans forever!