What's Next for Joel Berry II?
By: Paul Scofield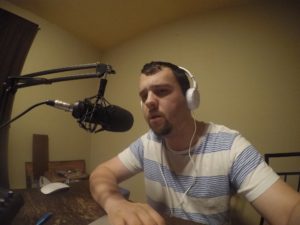 Joel Berry II is a huge name roaring through the college basketball world the last year or so.  He was theoretically in Marcus Paige's "shadow" during his sophomore year.  He averaged a quiet 12.8 point per game, 3.8 assists per game and 3.4 rebounds per game in an overshadowed 30.7 minutes per game.  As a Tar Heel fan, I usually have my eye on certain players through the recruiting process, Joel Berry was one of those players I had my eyes on coming into Chapel Hill.
First off, let's get some particulars set on the table with Joel Berry II.  He's a 6' point guard out of Lake Highland Preparatory School in Orland, Florida.  He won two state titles in high school and was first player named Florida Mr. Basketball three times. As a Senior, he was named a Parade All-American and to the McDonald's All-American in 2014.  The caught many recruiter's eyes, but luckily, he chose to attend UNC and play under Coach Roy Williams.
As a Freshman, a groin injury sidelined the point guard for 7 games between January and February.  He emerged from the injury as a solid backup option to Junior starting point guard Marcus Paige.  He was actually favored over Sophomore Nate Britt by Roy Williams during the last part of the season.  He's been proven to take the ball to the basket aggressively and behind the 3-point line.  He shot 50% (10/20) from beyond the arc ove the last 10 games, as he finished 35.4% for the season.  Berry's statistics don't exactly "wow" you, but you have to understand that he came into the season as the 3rd point guard, averaging only 13.2 minutes per game.
As a Sophomore, he started to hit his groove.  He started playing more, looked more comfortable playing at a higher pace than what he seemed to be used to and started taking control as a floor general.  He jumped up his minutes per game to 30.7.  This ultimately showed the trust Roy Williams had in him and I believe, gave Berry the confidence going forward to elevate his game.  He was North Carolina's most important player that season, erupting as the breakout player for the Tar Heels.  Watching Joel Berry II his freshman year and sophomore year was like watching night and day.  It was a huge turnaround for the young point guard.  We finally saw what a clutch player Berry could be during his sophomore season, as he hit some big threes to help seal a few wins.  He was a diverse offensive player – Marcus Paige handing over the crown of being the best and more consistent 3-point shooter on UNC, plus being able to take anyone guarding him off the dribble and score in the lane.  In the ACC Tournament in Washington, D.C., he scored 17 points over three games (19 in the championship game) and earned Tournament MVP.  High level of play continued as he scored 12 straight Carolina points in the national title game, which ultimately ended with heartbreak for the Tar Heels when Villanova confetti fell after the final buzzer.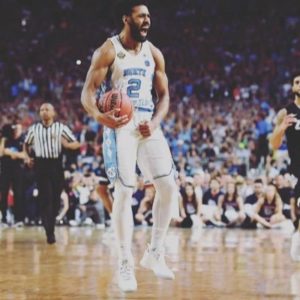 Joel Berry II, in his Junior year, led the program to its 6th National Title with zero healthy ankles.  It was speed bump after speed bump for the point guard's road to the final.  He was a game time decision for most of the March Madness tournament. He struggled with nagging injuries all season, but still managed to put on a show night after night for Tar Heel faithfulls.  Berry was the most important player, along with big man Kennedy Meeks of course, on the UNC roster in 2016-2017.  He took Marcus Paige's place as the floor general, and didn't disappoint one bit.  He earned 2nd team All-ACC honors in the regular season and was the Most Outstanding Player of the Final Four.  After all was said and done, he ultimately declared for the 2017 NBA Draft along with teammates Theo Pinson and Tony Bradley (Pinson withdrew from the Draft, but Bradley was drafted 28th overall by the Utah Jazz).  Berry decided to return to North Carolina for his senior season instead, announcing his decision on April 25, 2017.
A lot of people think this season was Berry's "peak," however, there's a few that think he will hit his ceiling this season.  If he stays healthy, he'll be a finalist for NCAA POTY.  With nagging injuries with his ankles and still playing regardless of those injuries, it could have a long-term impact on him.  I trust that he did what was best for himself and the team, so I'm not expecting repeat injuries from last season.  I, as well as the rest of Tar Heel Nation, am hoping for an injury free season.  I do know that if you love the game of basketball, you enjoy watching someone such as Joel Berry II play.  He's becoming a master of his craft and has been improving throughout his tenure at UNC.
Freshman Season Stats:
Minutes – 13.2
Points – 4.2
Assists – 1.5
Rebounds – 0.9
FG – 40.4%
3PT – 35.4%
FT – 75.7%
Sophomore Season Stats:
Minutes – 30.7
Points – 12.8
Assists – 3.8
Rebounds – 3.4
FG – 46.6%
3PT – 38.2%
FT – 86.7%
Junior Season Stats:
Minutes – 30.4
Points – 14.7
Assists – 3.6
Rebounds – 3.1
FG – 42.6%
3PT – 38.3%
FT – 77.4%