College Football Top Five Games of Week 6. It's Gut Check Saturday!
By: Robb Johnson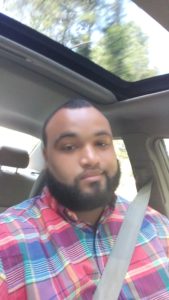 5. (11) Washington State @ Oregon
Washington State is coming off the big win against USC, can they handle the pressure of their new found success? This question will be answered when they play a dangerous Oregon team that is 4-1. I'm going to go with the upset in this contest. I have Oregon winning 31-28.
4. Michigan State @ (7) Michigan
This game is a rivalry and it's going to be physical. The Wolverines played a Florida team without a lot of their starters earlier in the season, so this is big test. Michigan State also has to prove they are better than the 38-18 beating they took from Notre Dame. My prediction is Michigan winning this game barely. 17-14.
3. (13) Miami @ Florida State
This is simple, can the Hurricanes for the first time in a long time beat a Florida State team that they are simply better than. I believe the answer is yes in this storied rivalry. I have Miami winning this game 41-24.
You say why pick this game? Both teams only have one loss a piece and are in the thick of the ACC race to get to a championship game if they continue to play good football. This is a true gut check for both teams, can the Cavaliers prove they will not fold under the pressure and will the Blue Devils prove that the beat down they received from Miami was just a fluke. I look at this game and I just can't go against Duke. I have Duke winning this game 28-21.
1. (23) West Virginia @ (8) TCU
This is the game people should really be tuning into this weekend. West Virginia lost a heart breaker to Virginia Tech earlier in the season and TCU has been rolling as usual under Gary Patterson. TCU is the most underrated team in the nation, they will win this game but it's going to be close and it's going to be another heart breaker for West Virginia. I have TCU winning this game in a comeback in the 4th quarter and winning by a field goal. 38-35.
Upset Special! I have two this week!
·

                    
(9) Wisconsin @ Nebraska- 31-27 Nebraska
·

                    
(1) Alabama @ Texas A&M- 20-17 Texas A&M