Tales of The Week in the NFL – (Week 4)
By: Tyrone Montgomery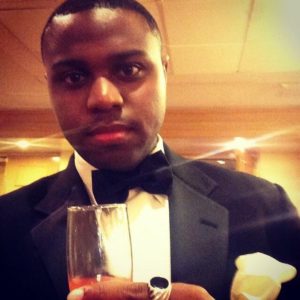 Houston's Hero 
I'm sure we all are aware of the destruction that Hurricane Harvey placed upon Houston in late August and early September. That natural disaster left a lot of people with a lot of questions. Where will my family live? Where will we work at? What will I eat? It was a disaster! Many people were killed and severely injured during Hurricane Harvey. Harvey also left the city of Houston with a lot of work to do. Repairs have to be made. These repairs aren't cheap either. So stars such as Kevin Hart, Dwyane "The Rock" Johnson, DJ Khaled, James Harden, Jennifer Lopez, Alex Rodriguez, Beyonce, Chris Brown, Drake, and JJ Watt has been a tremendous help financially. All of these celebrities and athletes are already established and extremely wealthy. Another notable individual who helped a couple of Houston locals is a gentleman by the name of Deshaun Watson. The Houston Texans drafted Watson with the 12th overall pick in the first round this year. While money does help a lot in circumstances like Hurricane Harvey, sometimes a face of a city does too. It gives the city hope. It gives everyone faith. The city of Houston now has a hero, and his name is Deshaun Watson. The Texans have been close to being good these last couple of seasons. The defense is superb led JJ Watt. The running game is always getting the job done and the offensive line does a descent job protecting their QB despite not having Pro Bowler Duane Brown, who is holding out for a bigger contract. The only thing over the years is they never had a good franchice QB. Well, The Time Is Now! They finally have a franchice QB in Deshaun Watson. Watson took over the team as their starting QB in Week 1 after relieving Tom Savage early in that game. Deshaun Watson has thrown for 811 Yards and 7 Touchdowns, with a QBR of 91.7. He's also quick on his feet and ran 2 Touchdowns in on his own. Week 3 is where he truly shown glimpses of greatness when he went to Gillette Stadium and went Toe-To-Toe with Tom Brady almost pulling off the upset losing 36-33. This past week, it got better as he led his team to a dominant 57-14 victory over the Tennessee Titans. Watson scored a rookie record tying record with 5 Total Touchdowns in that game as he led the way for The Texans. This kid is a winner. He won in college. He's going to win in The NFL. This is only the beginning of things to come for this QB and this team. The Houston Texans will finally be in Superbowl conversations for the next few seasons to come.
LA Needs A Charge- Another close lost
Phillip Rivers will definitely be a Hall of Famer someday. He is a 6X Pro Bowler, with almost 50,000 Career Passing Yards, along with 320 Career Touchdowns. The only question is will he ever be a Super Bowl Winner…? Sometimes, when we're having a rough time in an area, change is good so we decide to leave. People leave cities for tons of different reasons, and they're successful where ever they may land. Maybe they leave because the city they lived in has a high crime rate. Perhaps the cost of living is outrageously expensive and they're tired of paying for it or maybe they just want a fresh start in life after experiencing some hardships. Again! Change is good. Although, sometimes when you move, those same problems still exist. This is what The Chargers are experiencing. San Diego is a lovely city. Beautiful! I mean you have The San Diego Zoo, Cornado Beach, Seaworld, and plenty of Museums to visit too. Well the Chargers left San Diego and moved to Los Angeles. Although being only 2.5 hours away, this is a huge upgrade as far as city life goes. L.A. is Hollywood! L.A. is showtime that has The Lakers, plenty of celebrities and superstars, it has one of the most famous parks in the world especially for hoop lovers in Venice Beach, and of coarse some of the finest restaurants and shopping centers in the world. Despite this change of location, the L.A. Chargers are still dealing with a huge problem that they have been dealing with since last year. They can NEVER win the close games. Last season, they lost 8 games within a single Touchdown. This season, they lost all of their games, with 3 of the 4 games being within 3 points! This team has ALOT of heart, and they play hard every Sunday. These heartbreaking losses are becoming a thing for this franchise. Moving to L.A. hasn't changed a thing. Changes will need to be made internally and maybe a few changes externally as well to get over all of these close losses because you can't continue to lose every game in this fashion.
Are The Rams Foreal?
I talked about it before. I'll talk about it again! Jared Goff isn't as bad as we all thought he was. I always believed in the guy. He was the talk all across the country 2 years ago! The only problem was that he played for a bad team last season. The Rams were great on the defensive side of the ball. However, they didn't have ANY playmakers to help this young rookie QB. It's amazing what one guy can do. Sammy Watkins has opened up the field not only for Jared Goff, but Todd Gurley as well. The offensive line has been impressive and doing their job well, and the Defense always comes to play every Sunday. It is still early, but I think this team may actually be a playoff team this season. The San Francisco 49ers may eventually begin to tank this season. Despite playing good football this season, they find themselves at 0-4. They have a QB who has no business starting in the NFL at the moment in Brian Hoyer and you need solid QB play to win in the league today. The Cardinals who seem to be aging by the minute aren't competing for anything this season. Carson Palmer, who reminds me of Brett Farve because he doesn't know when to quit is playing on his last leg. He's the human dinosaur of the league. Larry Fitzgerald who is still productive, doesn't necessarily bring it every week and then there's the running game. David Johnson, who is "The LeBron" of the team is still out due to his wrist injury and we don't know when that will be. Then there's the Seattle Seahawks. I picked them to return to The Super Bowl, but they're having problems of their own protecting Russell Wilson. So look for this L.A. Rams team to at least push for a wildcard seeding in the Playoffs. The L.A. Rams are foreal!