Tales of The Week In The NFL- (Week 5)
By:Tyrone Montgomery Jr.
1. The End Is Near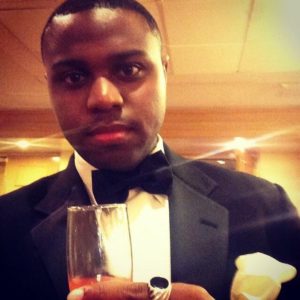 During this offseason, Pittsburgh Steelers QB Ben Roethlisberger contemplated retirement. Big Ben has had an amazing career thus far, seems like a lock to make the Hall of Fame especially with 2 Super Bowl victories. The QB also has 5 Pro Bowls under his belt along with a Rookie of The Year Award during his rookie season in 2004. Toughness is the DNA of Big Ben, its who he is. Despite being tough, he has had countless injuries over the years and his body may be getting the best of him. Normally, when someone is contemplating a major decision such as leaving a job, their performance takes a hit. Its like you're there but you're not there. You can be there physically, but mentally, you're far gone. Ben Roethlisberger is experiencing this situation now. However, we can't put all the blame of the Steelers on him. His team collectively has struggled this year. Although they have a winning record at the moment (3-2), they just haven't looked sharp. Pro Bowl RB Leveon Bell held out this offseason, while Big Ben was considering calling it quits. The offense isn't as sharp and dynamic as it once was. The Steelers played The Jacksonville Jaguars over the weekend, and Roethlisberger just could not get it going. He threw for over 300 yards, but he had a dismal 5 Interceptions. After this loss, Ben Roethlisberger said "Maybe I Don't Have It Anymore." When you're losing and not experiencing success, you sometimes experience a bit of drama as well. Last week, against the Baltimore Ravens, WR Antonio Brown had a bit of a meltdown when Roethlisberger failed to hit him for a pass where he was left completely wide open that would have led to a TD. This is football, so these things do happen. But it looks like, sounds like, and feels like Big Ben doesn't want to be here anymore. Look for the Future Hall of Famer to make a major announcement after this season.
2.Lights, Cam, Action!
Ever since Cam Newton lost Super Bowl 50 in 2016 vs. The Denver Broncos, he hasn't quite been the same. He's been banged up a bit and his numbers took quite the dip last season. In his MVP season, he threw for 3,837 Passing Yards, 35 TD's, and only 10 INT's. Newton was recovering from injury this past offseason so he only appeared in 1 preseason game. In that single game, he completed just 2 passes. He didn't get many reps in at all. With little practice, he started the regular season fairly slow, with a record of 2-1, passing for 566 Yards, two Touchdowns, and four interceptions. Since then, Cam has knocked off the rust, passing for 671 Yards, six touchdowns, and only 1 INT. Newton finally appears to be getting back to MVP form, as they are now on a 2 game winning streak, including an impressive win against The New England Patriots a couple weeks ago. A major note to key to this is during those first 3 game, Newton had a completion percentage of 61%…. In his last 2 games, that percentage has increased to an impressive 77%. I don't think Cam will keep that completion percentage up, but something is different within him. He looks more confident, he looks in control, and most importantly he looks healthy! The Panthers seem to have their chemistry treading up as well. Look for them to go back to being The Carolina Panthers we seen in Super Bowl 50. Get your popcorn ready, because Cam has something to prove.
3.Doughnuts In New York
Now remains three win-less teams in the NFL. The first one should be an easy one. The Cleveland Browns. They're accustomed to not winning many games every year. Questions are always surrounding the direction of that franchise and they always seem to find themselves in a pickle at the QB position. Just this weekend, they benched their rookie QB DeShone Kizer. The second win-less team is a team that haven't played like a win-less team, The San Francisco 49ers. They compete every week, but just can't seem to finish. Their defense is pretty good, but on the other side of the ball, they have proven to be pretty average.  The third win-less team in the NFL is the New York Football Giants. The biggest star in the league goes by the name of Odell Beckham Jr. This WR is money! He is by far the most electrifying playmaker in the game at his position. Sure, he is a distraction with all of his antics and some of the comments he make. But is he worth it? This weekend, something special happened. We had for the first time since 2003 that two 0-4 teams played against each other. New York played The Chargers and The Giants fell to 0-5 with a loss over the weekend. This Giants team is a mess. While Eli has been their Franchise QB after giving them 2 Super Bowls, he is steadily aging. They have absolutely no running game, and their two best playmakers at the WR position, Odell Beckham Jr. and Brandon Marshall are both out for the remainder of the season.  While they do have a pretty good defense, the defense sometimes doesn't appear to be ideal because they're on the field for most of the game. When you're tired, you're not as skilled and dynamic compared to when you're full of energy. This Giants team is tired mentally, physically, and emotionally, and its only Week 6. The season appears to be over, especially with a loss to Beckham for the rest of the season with an ankle injury. The Eagles look great, The Cowboys are on and off, and we just don't know what to expect from The Redskins honestly. This year's NFL Draft is full of potentially great NFL Franchise QB's. However, The Giants need more than just that to fix their problems. I'm no NFL GM, but If I was running things in New York, I'm scratching my head wondering how does the other team in New York have more wins than us? We all thought The Jets were tanking, but they actually look good and are surprisingly playing some really good competitive football. It may be time to tear it all up. You have OBJ, but how valuable is he really? You win in the trenches. You need to protect your QB. You need a descent running game to control the clock and essentially control the game. Remember what the Washington Redskins did to move up to get RG3? Where is he now? Who traded that pick away and was rewarded a King's Ransom? The LA Rams. And boy, the Rams seem to be heading in the right direction! This could be the beginning of a new era in New York with The Giants. Maybe a new coaching staff, a new QB….? I'm not saying trade all of your gold in for silver and bronze. But sometimes taking 1 step backwards helps you to take 2 steps forward.