2 Up! 2 Down! Report (January)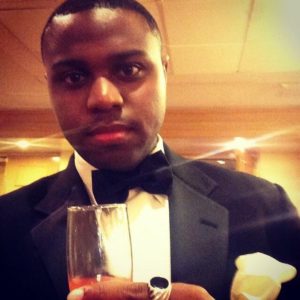 By:Tyrone Montgomery Jr.
Up!!!
Victor Olidipo
Sometimes in life, the moment may be too big for us. Sometimes in life, we're surrounded by so much talent, that it can be a bit overwhelming at times. Sometimes in life, things just don't work out. But when you have a change of scenery, you can show your true colors, and you're now presented with the opportunity to redeem yourself and to ultimately prove your worth. What I am describing is a situation that Victor Oladipo is experiencing as you read this. This guy is set to win not 1, not 2, but possibly 3 awards after leaving The League's MVP, Russell Westbrook. Some say it's hard to play with Westbrook because he's ball dominant and doesn't know the game as well as he should. Let's just look at some numbers because numbers never lie. Victor Oladipo averaged 16 Points/Game last season. This season, he's averaging 25 Points/Game. Last season, his Player Effeciency Rating was 13.62. This season, his PER is 24.00, leading all Shooting Guards in the league in that department. While I don't agree with what they say about Westbrook, I do feel that it can be difficult to play with great players at times. Judging from my experience of playing pickup basketball, some great players place a huge amount of pressure on you and it can be a bit difficult to play alongside them. It's more of a mental thing because you want to be as good as your teammate. You want to show the world that you're just as good, if not better than them. At the end of the day, you just got to go out there and play your hardest, and Victor is now doing that. Victor Oladipo is finally playing his game. Christmas may have came a bit early for Oladipo this season. On December 8th, Oladipo and The Pacers stopped The Cavaliers 13 Game winning streak as Oladipo hit a clutch shot with seconds late to seal the deal for his team. 2 days later, on December 10th, Victor Olidipo scored a career high 47 Points in a win against The Denver Nuggets. The Pacers find themselves in 4th place in the East. Who saw this coming? When everyone saw Paul George traded away for Victor Oladipo, many thought that trade was lopsided, especially after the season Victor had last season in OKC. Many individuals wrote the Pacers off. I always say it's not how you start, it's how you finish. After struggling last season, not only should Victor Olidipo be an All-Star, but he should be the League's Most Improved Player and MVP this season.
Spurs
We all appreciate good advice. That advice will take you far in life. It's best to seek advice rather than make a rash decision on your own. Someone I look up to, named Colin Cowherd, is someone I consider to be very wise. He gives good advice, and a lot of the time, he knows what he's talking about. He once mentioned when looking for work, don't chase the money, because money will come. A lot of the time, money comes and go. Instead of chasing the money, chase good management. In our lives, rather at home or work and even at school, we experience hard times. It's not an everyday thing. At least I hope not. But it's more of a bump in the road. Despite that moment, with good management, you weather the storm and you bounce back from it, perhaps coming back even better in the end. That's what The San Antonio Spurs have done this season. The Spurs started the season without its best player, Kawhi Leonard. Leonard is a 2X Allstar, 2X Defensive Player of The Year and an NBA Finals MVP. Along with Leonard, Tony Parker has missed most of the season too as he recently returned from injury as well. Despite missing two starters, The Spurs find themselves sitting in 3rd place in the West. That is quite impressive, especially because Kawhi Leonard happens to be a Top 10 Player in the league. Ladies and gentlemen, this is a result of good management. It starts from the top people! Greg Popovich knows what he's doing! Despite having the oldest roster in the league, The Spurs are in great shape to challenge even The Warriors this season. And they're only going to get better with the return of Kawhi Leonard. Remeber, this same team maybe would have challenged Golden State last season. Leonard's injury was crucial last year for them. With everyone healthy, along with a motivated Lamarcus Aldridge, keep an eye out for The Spurs. This could be where amazing happens in The NBA.
Down!!!
Philadelphia 76ers
Basketball is a game full of runs. You're hot one minute, and the next minute you're as cold as ice. That being said, The Sixers were on my Up Report last month (November). For the month of December, they now find themselves on the Down Report. We still have plenty of basketball left to be played, but this Philadelphia 76ers Team must tighten up if they're thinking playoffs this season. While they haven't played terribly, the problems lies with closing out games. This team always seems to compete and play hard every game, but once the 4th quarter hits, they blow leads which results in losses. Another major thing which has been hurting them is turnovers. If you expect to win games, you have to make the most of your opportunities. The Sixers lead the league with 18 Turnovers/Game. This is unacceptable for any playoff team, especially a contender. While they have improved and still should make the playoffs, These 76ers are far from being contenders in the East. Another issue has been the lack of Joel Embiid. As good as Ben Simmons has been (Who should win Rookie of The Year), he just isn't quite the same player when Embiid isn't there. None of these players are the same without Embiid. The Sixers are 1-7 Without Joel Embiid this season. You can almost say that Joel Embiid is their Most Valuable Player, but only when healthy of coarse. The Sixers have always been an injury riddled ball club and this season is no different. Another 1st Round Draft pick (Markelle Fultz) has been out most of the year with pain in his right shoulder. This seems to really be hurting this team now as they desperately need help in their back court. Ben Simmons has been amazing this season (17 Points/Game, 9 Rebounds/Game, and 8 Assist/Game), but his refusal to even attempt to shoot the ball has really hurt the team. In my opinion, you're not expected to make every shot anyway, so Ben shouldn't hesitate to let it fly. Doing so will at least keep the defense honest. Getting a healthy Markelle Fultz should help, but he's still somewhat raw with very little NBA experience. This team is trending downward. They found themselves as high as being in 5th Place in the East. Somehow, they now find themselves in 10th Place. Coaches are normally the first ones to get the boot. Is Brett Brown on the hot seat? Time will tell in the city of Brotherly Love.
LA Clippers
Successful companies take high stock in guys who are reliable. Being reliable is the number 1 thing most companies look into. They want to be able to depend on you. They want to know can they trust you. You know, the guys who come into work everyday buckled down. Individuals who have their head on right, you know the one's that don't have any screws loose. Even when they may be sick or there may be trouble at home, these companies want the best out of their employees everyday. They expect for you to be prompt and to be dependable. More than anything, they say availability is the best ability. Well, the NBA is no different. Of coarse, every job wants their employees to be hard workers, but they want you to be there everyday more than anything. The Clippers are suffering through something that has to be one of the most frustrating things to deal with. Some things are beyond our control. Often times in life, things just happen! One thing that is beyond our control is health. Blake Griffin was sidelined his entire rookie season and has missed 82 games the last 3  seasons. That is a lot of DNP's. He's arguably been their best player since being drafted in 2009. Not only has he haven't been able to stay healthy, but he's also had a bit of drama in house with the team. Do you all remember the time Blake Griffin punched the team's equipment manager in the face? While throwing the punch, Griffin hit him so hard, that he actually broke his hand in the process. There's only one word to describe that situation, "Unacceptable!" While they already traded Chris Paul, DeAndre Jordan is now being shopped. All good stories come to an end. Christian Bale as Batman. Daniel Crag as James Bond. Tobby McGuire in Spiderman. The next good story to come to an end is Blake Griffin as The Clippers franchise player. Doc is on his way out too. This team is going to start from scratch and its going to happen soon. Clipper fans are soon going to find themselves in LaLa Land as this team is preparing for a "Trust The Process Era." Perhaps they should give Former Sixers GM Sam Hinkie a call, because trading assets such as Griffin and Jordan for draft picks may be the best thing they can do with this year's upcoming talented draft class.