LegacyMaker Sports Network's NCAA Tournament Preview (3-20-19)
By: Paul Scofield
Headline Photo Credit: NCAA.com
March Madness.  Those two words put any sports fan spiraling into a frenzy!  This is, by far, my favorite time of the year.  Yes, more than February's Super Bowl, November's World Series or June's NBA Finals.  Even more exciting than Christmas morning, seeing as I'm the one playing Santa Claus nowadays.  It's something about this tournament that keeps me up at night with excitement. This year's field is one of the best fields we've seen in a very long time.  There were some bid stealers in the conference tournaments, but several of those bid stealers were already projected to be at-large bids anyway, so did they really steal a bid?  Probably not.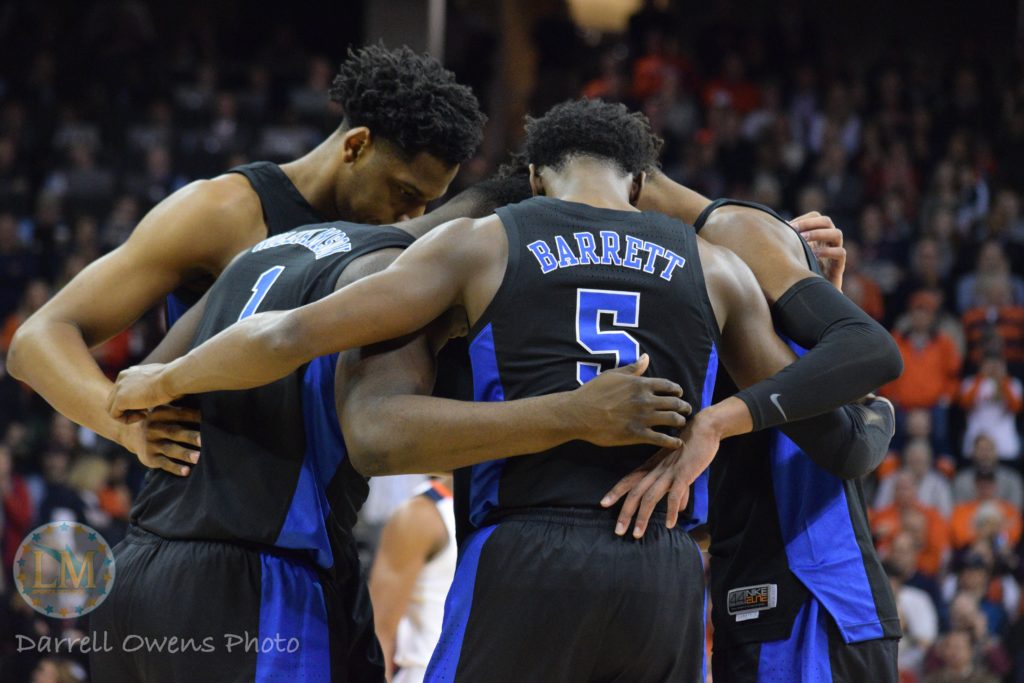 Let's talk about these 1 seeds though.  For the 2nd time in tournament history, 3 of the 4 one seeds come from the same conference (ACC).  Gonzaga is the lone non-ACC 1 seed.  The next highest ACC team seed in the tournament is Virginia Tech and Florida State seeded at 4.  Gonzaga had people thinking they had lost their 1 seed bid after losing to St. Mary's in their conference tournament.  I was one of those guys, I had Tennessee jump them regardless of if they beat Auburn in their finals game or not.  Well, I'll be one of the guys to say that I'm not upset with the committee at all for choosing Gonzaga over Tennessee and the other teams for that final 1 spot.  They said they had a choice of 1 of 5 teams for that final 1 spot.  The teams I would've been okay with getting that spot were Gonzaga, Tennessee and Michigan State.  With the mention of those teams, let's move onto the 2 seeds.
Michigan State got a terrible draw in the tournament, with Tennessee getting the best/easiest draw.  Michigan State is theoretically the 4th overall 2 seed in this tournament, seeing as they are paired with Duke as their 1 seed.  I think that's a terrible thing for the committee to do.  The other 2 seeds are Michigan, Kentucky, and Tennessee.  I believe they got this one right, just like I believe the 1 seeds are correct.  I believe they could have done better with the placement of these teams, but as far as the teams they chose, I like them.  I could probably switch Michigan and Michigan State.  Michigan went 0-3 against Michigan State, including the Big Ten Final game, and Michigan got the better draw at the same seeding as Michigan State.  
LSU, Purdue, Houston and Texas Tech round off the 3 seeds.  The team that's most likely to make a run would have to be Houston because Purdue would have to run into Tennessee in the Sweet 16 and LSU has would run into Michigan State.  Texas Tech is going to have their hands full with Buffalo in the 2nd round, they would have to probably play either Nevada or Michigan in the Sweet 16.  Houston, on the other hand, has to run with Georgia State, Iowa State or Ohio State, then possibly Wofford or Kentucky in the Sweet 16.  Both of those teams, Houston is fully capable of beating and playing in the Elite 8.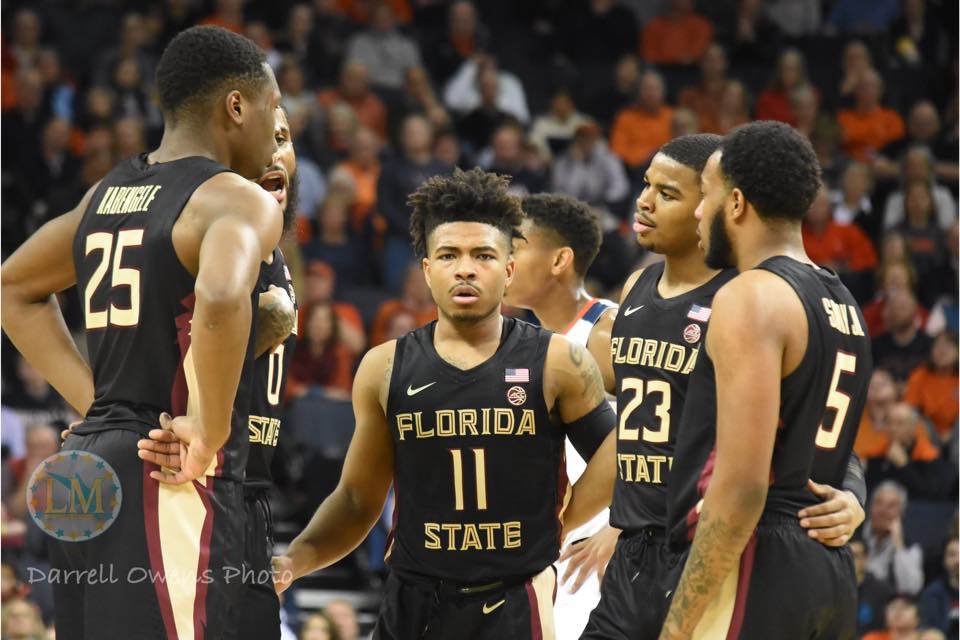 The 4 seeds are Virginia Tech, Florida State, Kansas State, and Kansas.  I think They got this correct, with the exception of maybe Virginia Tech dropping to a 5 or 6 seed and moving up a team like Auburn.  I believe any of these teams are fully capable of making a run, but I think Kansas State falls in an upset in the 1st round to a very underrated UC-Irvine team.  The team I believe will go deepest into the tournament is Virginia Tech.  I think the others lose in the 1st or 2nd round, with Virginia Tech losing in the Sweet 16 to Duke.
Auburn at a 5 seed is ludicrous, just throwing that out there.  However, that's where they were put and that's probably the best bracket for them to fall into.  The other 5 seeds are Mississippi State, Wisconsin and Marquette.  I think these are all very good 5 seeds.  Maybe the best set of 5 seeds I've seen in my lifetime.  However, with that said, I see a loss in the first round for Wisconsin against a very hot Oregon Ducks team.  I see the others making somewhat of a run through.  The team with the possibility to make a run at the Final Four is definitely Marquette.  They just have to get out of the 1st round matchup with Murray State and play efficiently.
Maryland, Buffalo, Villanova, and Iowa State round out the 6 seeds.  There are 2 teams that stand out as 6 seeds.  Those two teams are Buffalo and Villanova, for totally different reasons.  Buffalo's BPI rank is 23.  They haven't had a soft road and they're record is 31-3.  They're the 5th best scoring team in the nation at 84.9 ppg.  The other is Villanova, your defending champions.  What a disappointing year they've had.  Very high expectations, however they lost some players from the title team.  It happens, how many times have we seen this before?  I remember Florida Gators around 2005-2006 timeline falling off the face of the earth after winning 2 titles with Noah.  I think the team you watch out for here is undoubtedly Buffalo.  I have Villanova losing to Saint Mary's in the 1st round.  I think Iowa State hits a brick wall in the 2nd round against Houston.  Maryland has a terrible draw with Belmont in the 1st round.  Good luck to the Maryland Terrapins with that game, they're going to need it.
This is where the field normally dulls down, but not in this tournament.  We still haven't gotten to a couple of of real contenders yet!  The 7 seeds are Louisville, Nevada, Wofford, and Cincinnati.  A couple of weird teams in there, aren't there?  Well, Louisville and Cincy are where they normally belong, no big surprises there.   Wofford and Nevada have had terrific seasons.  Nevada has had a few hiccups throughout, but they've had a solid season nonetheless.  I have Nevada beating Michigan in the 2nd round, so you could say I like them.  I don't have Louisville getting out of the first round though.  The team that is going to make a run here is Wofford.  They're on a 20 game winning streak and they're just flat out good.  Ever since losing at home to Carolina at the beginning of the season, they've been on a tear.  I have to play Houston in the Sweet 16 and I haven't 100% decided on the outcome of that game yet.  I also have Nevada going to the Sweet 16 and losing to Buffalo.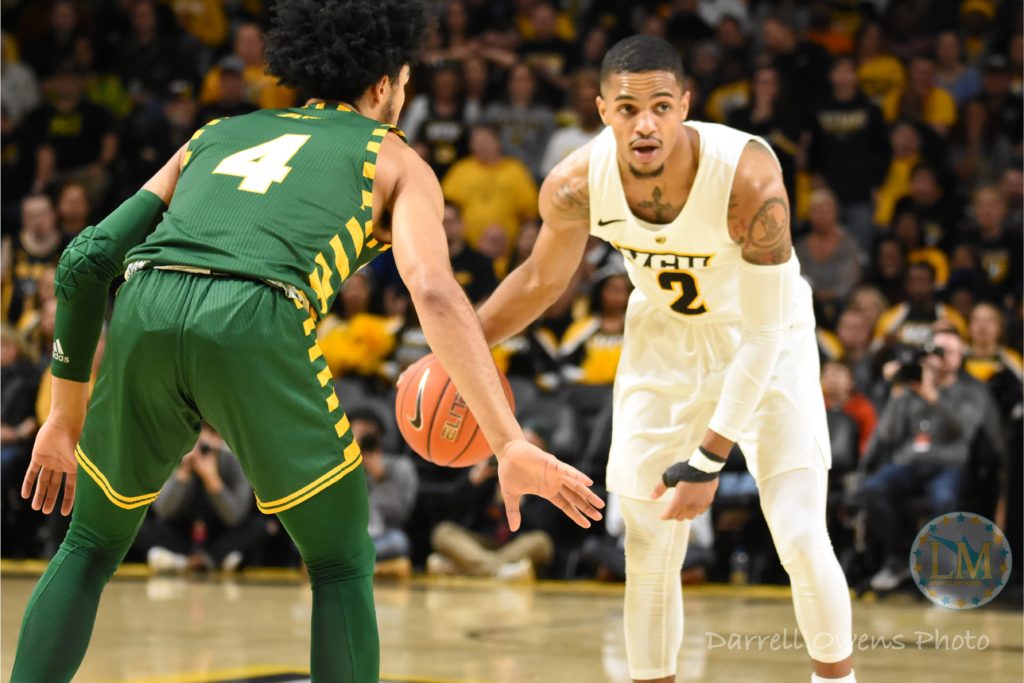 The lustrous 8/9 matchup.  Nobody goes into the tournament and wants to be seeded 8 or 9.  You can tell that by the coach's reaction on Selection Sunday when they're announced as either seed.  They normally are the last ones to get up and celebrate for making it.  The 8 seeds are VCU, Syracuse, Ole Miss, and Utah State.  The 9 seeds are UCF, Baylor, Washington, and Oklahoma.  I like putting these teams here with the exception of UCF and VCU (which conveniently play each other for the chance to play Duke in the 2nd round).  The game that I think has the most riding on it is UCF/VCU game.  I'm thinking of this game just because of future recruitment, not as much for them beating Duke.  This is also the game that I think doesn't matter on the other hand.  UCF could use their length inside to give Duke a problem, but ultimately Duke is just too talented and Coach K is just too experienced.  I don't have any 8 or 9 seeds being a 1 seed in the second round, but the winner of Baylor/Syracuse has the best chance of taking down Gonzaga.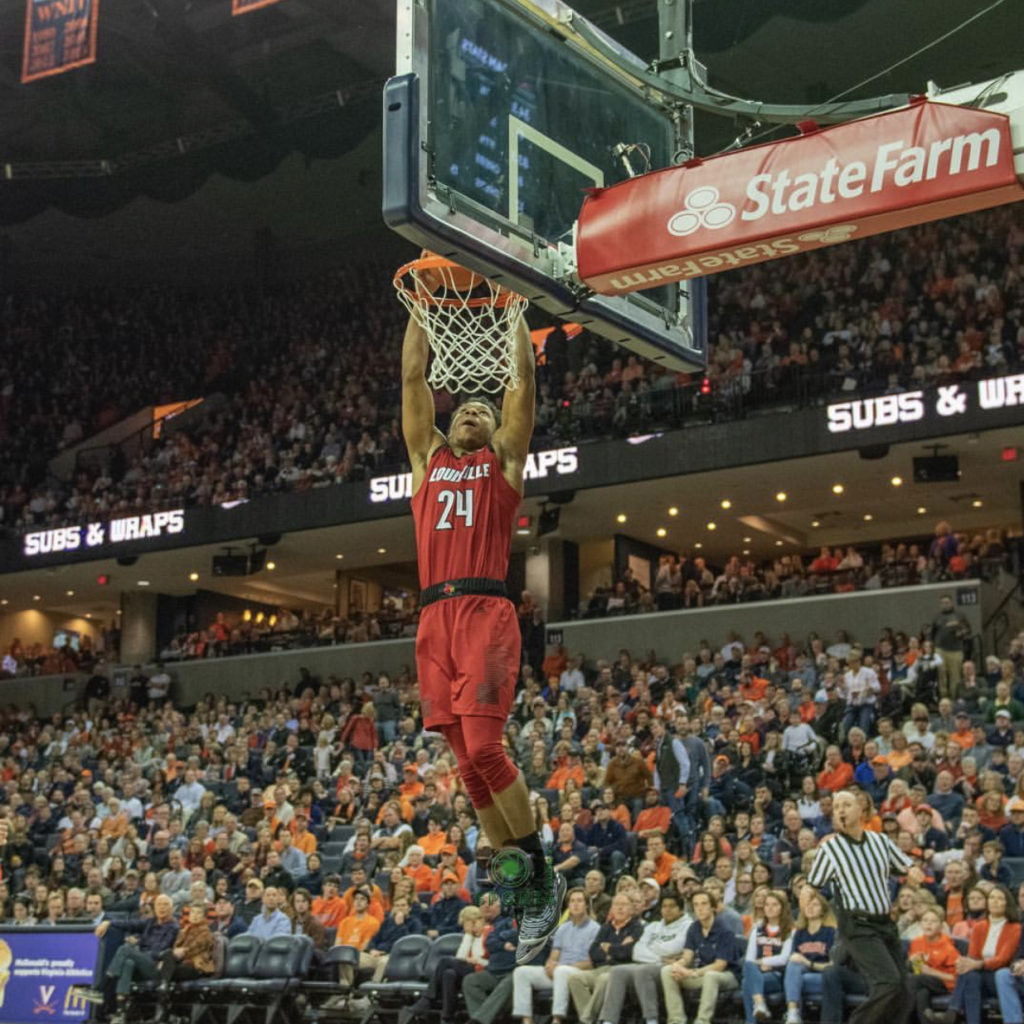 The 10 seeds are Minnesota, Florida, Seton Hall and Iowa.  I have three 10 seeds going home before the weekend gets here.  The only 10 seed I have winning is Minnesota over Louisville.  That may actually change today, but for right now, that's what I have.  Seton Hall is probably the best 10 seed, but they are also playing the best and under-seeded Wofford Terriers.  Florida shouldn't even be in this tournament.   I think NC State should be in their spot, but I don't think that would matter in this game against Nevada.  Nevada is going to beat Florida and would beat NC State as well.
Arizona State/St John's, Belmont, St Mary's and Ohio State were named 11 seeds.  Arizona State and St John's play this evening to determine who gets in to play Buffalo.  I'm pulling for St John's but I don't think they're going to overtake Arizona State.  I don't think either one of them are going to beat Buffalo.  The team to look out for here is Belmont.  They're extremely underrated and disrespected.  The team is efficient and fundamentally sound.  They don't turn the ball over and they're experienced.  I have them losing a nail biter to LSU in the 2nd round, but it wouldn't surprise me seeing them playing in the Sweet 16.  I have St Mary's making another upset and beating Villanova in the 1st round, but the magic stops there when they possibly play Purdue.
The iconic 12-5 matchup.  The first game everybody pays attention to when filling their brackets out.  I wouldn't get too excited about 2 of them, but the other 2 are pretty intriguing.  They are listed as Liberty, Oregon, Murray State, and New Mexico State.  I'm not excited about the New Mexico State/Auburn game or Liberty/Mississippi State game, but those other 2 games interest me.  I have Oregon upsetting Wisconsin in one of the 12/5 games and Murray State could very well beat Marquette in the other game.  I don't think that's going to happen, but it could and wouldn't surprise me.  Ja Morant is a beast and Marquette might not have an answer for him.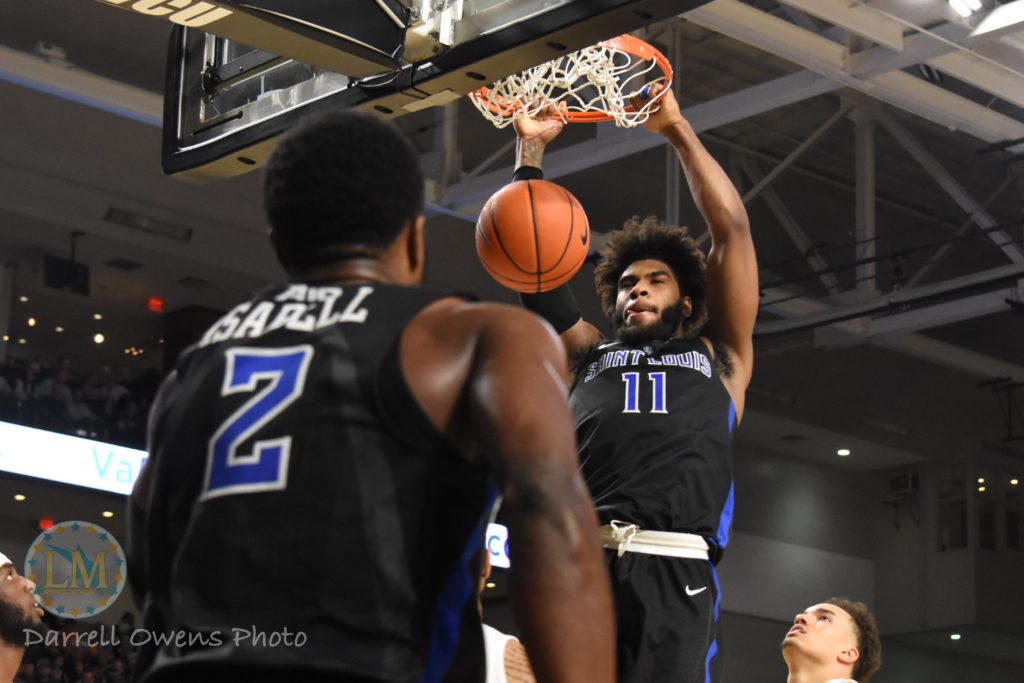 There are two 13 seeds that interest me.  Vermont and UC-Irvine are interesting seeds.  They both could make a run and bust a couple of brackets.  I have all 4 losing right now, however, I may change that up in a little bit.  I don't think Northeastern is going to be able to handle Kansas and likewise for Saint Louis handling Virginia Tech.  The biggest upset alert game on this line is definitely Kansas State and UC-Irvine though.  Keep a close lookout for that one.  If you want to pick a big upset and are at a loss, I would recommend that one as being somewhat safe.
When you get down this far into the bracket, there isn't much to say about these teams and they don't have much hope.  What makes these teams dangerous it the fact that they're going into these games looking to having fun with their teammates, not so much worrying about getting into the next round.  The 14 seeds are Yale, Old Dominion, Georgia State, and Northern Kentucky.  I honestly believe Old Dominion could upset Purdue.  Old Dominion is good and dangerous, they've beaten Syracuse and VCU this year. 
The 15 seeds are Bradley, Colgate, Abilene Christian, and Montana.  I can't pick an upset to look out for, but Michigan State has been known to lose as a 2 seed, so Bradley may be in luck.  The 16 seeds are Farleigh Dickinson (after beating Prairie View), Iona, Gardner-Webb (first ever appearance) and the winner of the play-in game this evening featuring North Dakota State and NC Central.  I'm not going to give an upset prediction on a 16 seed.  However, keep an eye on Gardner-Webb because they were hyped for finally making this tournament.  And conveniently, they're playing UVA, which lost to UMBC last season as the first 1 seed to ever get upset by a 16.  Could it happen 2 years in a row?