LegacyMaker Sports Network's 2019 NBA Draft Lottery Mock Draft 1.0 (6-13-19)
By: Paul Scofield
Headline Photo Credit: NBA
Let's get this straight, the NBA Draft Lottery is NOT an easy feat to cover or mock.  There are so many international players to sprinkle in with these top notch college prospects.  I believe there will be a couple trades within the lottery teams as well, Lakers probably being one of them.  It would make sense to send Anthony Davis to Los Angeles in return for that 4th pick.  They would get the obvious Zion Williamson plus another top prospect, maybe even get RJ Barrett and already have the chemistry in the making.  There's another time for that discussion though.  Here is my 2019 NBA Draft Lottery mock 1.0.
#1. New Orleans Pelicans 
Zion Williamson, PF, Duke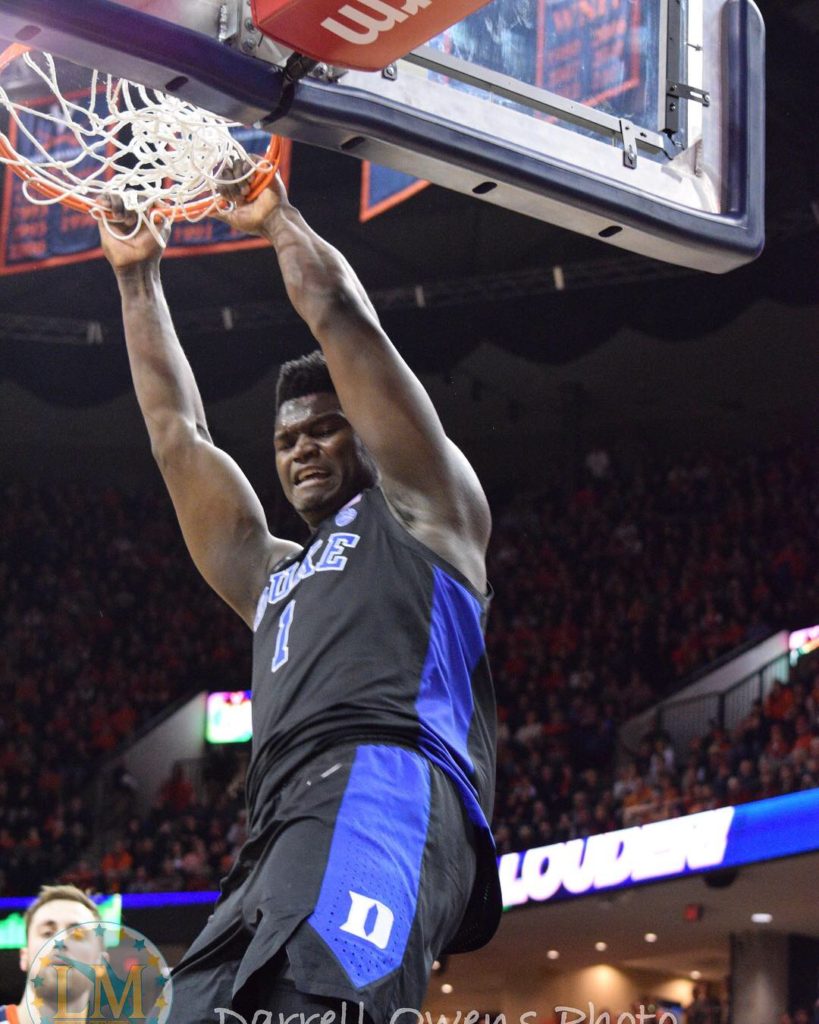 This is really a no brainer. You have to trade Anthony Davis, or you let him walk after his contract.  Replace him with a versatile hybrid big man.  Everybody has Zion going 1st overall.
#2. Memphis Grizzlies
Ja Morant, PG, Murray State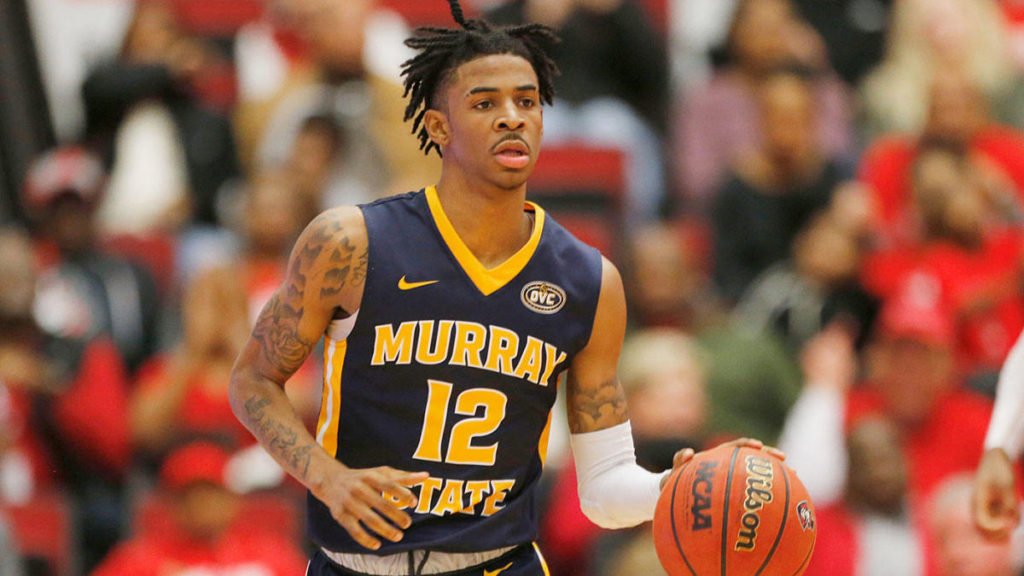 I had a difficult time with this because Memphis could go extreme upside at two different positions, PG or SF.  You land Ja, then you solve your PG problem for years to come, and that's huge.
#3. New York Knicks
RJ Barrett, SF, Duke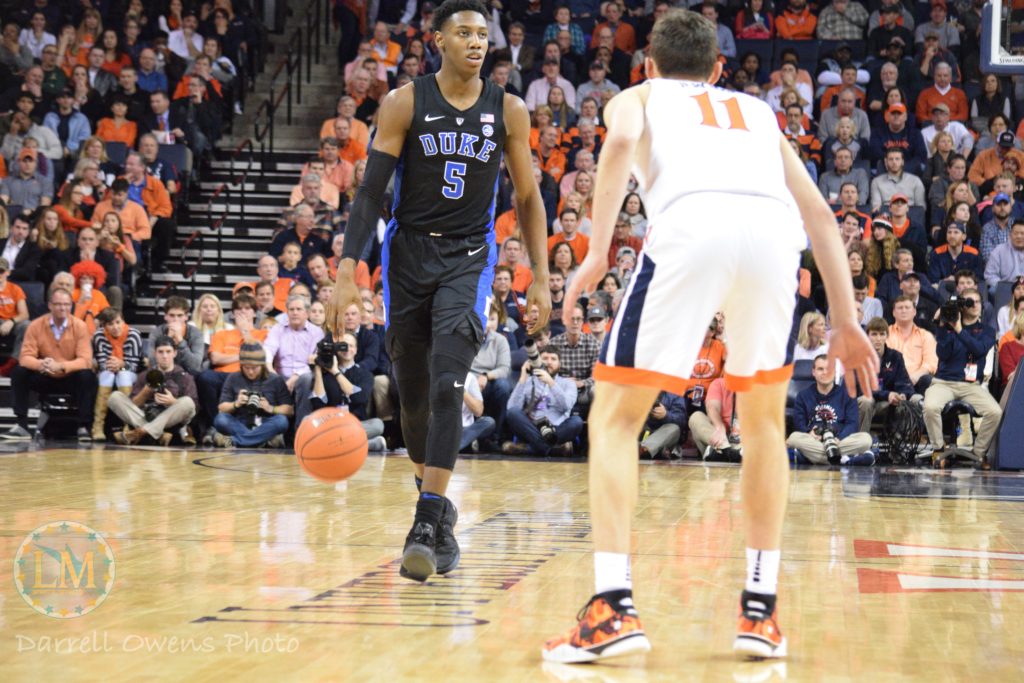 This was a toss up.  He's either going 2nd or 3rd, and that's just going to be a preference issue with Memphis.  Which position is less likely to be solidified later in the draft for them?  The answer should be PG.
#4. Los Angeles Lakers
De'Andre Hunter, SF, UVA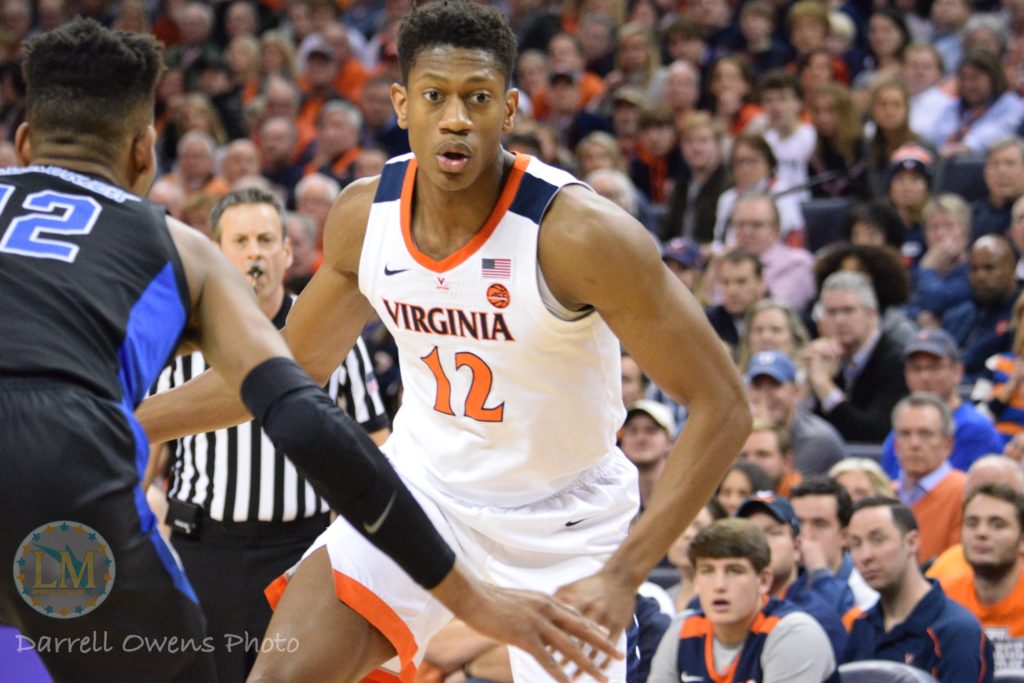 Let's be real for a minute here.  LAL is going to move on from this pick.  Pelicans might hit a home run right here and score this pick for Anthony Davis.  Then you get 2 of the top 4 picks this year.  You get someone out of your organization that flat out doesn't want to be there and get the 4th overall pick in return, that sounds like a no brainer win-win to me.  If the pick is still LA's, the pick should be Hunter.
#5. Cleveland Caveliers
Jarrett Culver, SG, Texas Tech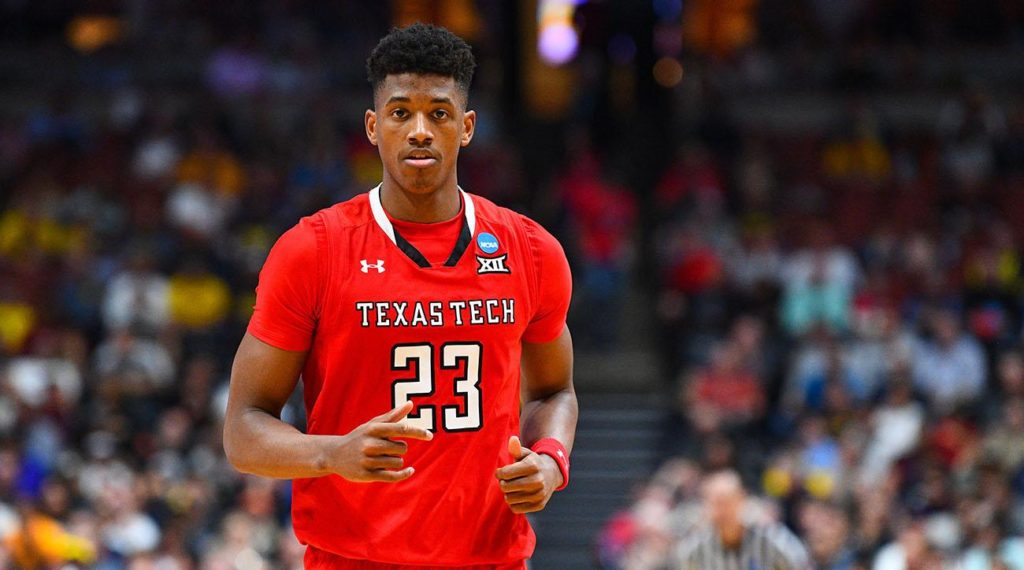 Cleveland needs help, bad.  They need talent more than anything, but that talent needs to scream defense too.  Culver is an extreme talent on the defensive side of the floor, and he can score.  He's active and passionate, it's pretty much a match made in heaven for both parties.
#6. Phoenix Suns
Darius Garland, PG, Vanderbilt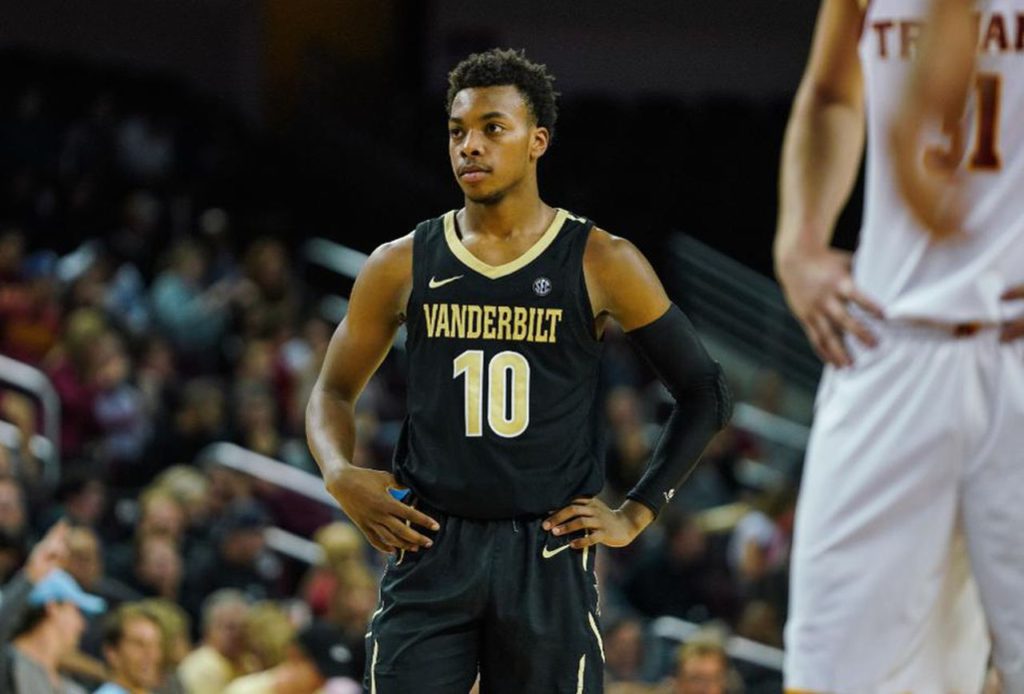 Surprisingly enough, Devin Booker can't handle the the guard play by himself.  Even though he's making a very good argument for that with his performances.  A lot of mocks have Garland going in the top 4 picks, and I have no issues with that whatsoever.  He's a  "diaper dandy" as Dicky V would say.  Only issue I have is he only played 4 games before having a season-ending knee injury.  Should that knee injury scare teams away from him?  Absolutely, but he's a 2nd PG for Phoenix.  He won't be pulling the position's weight all by himself, but with him and Booker on the floor at the same time, it may present a nightmare defensively for opposing teams. 
#7. Chicago Bulls
Coby White, PG, North Carolina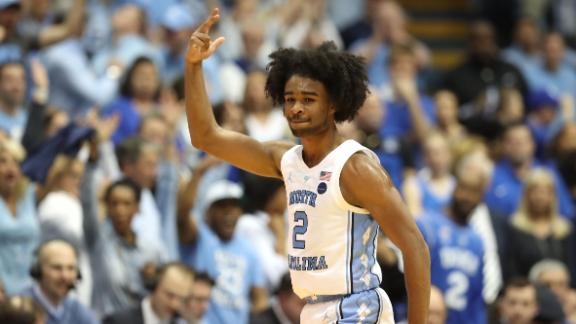 Chicago needs a playmaker and a pristine passer.  Coby White is fast, and when I say fast I mean fast.  He can thread the needle as well, he can get to the basket and run fast breaks.  He broke Michael Jordan's freshman scoring record, need I say more?
#8. Atlanta Hawks
Jaxson Hayes, C, Texas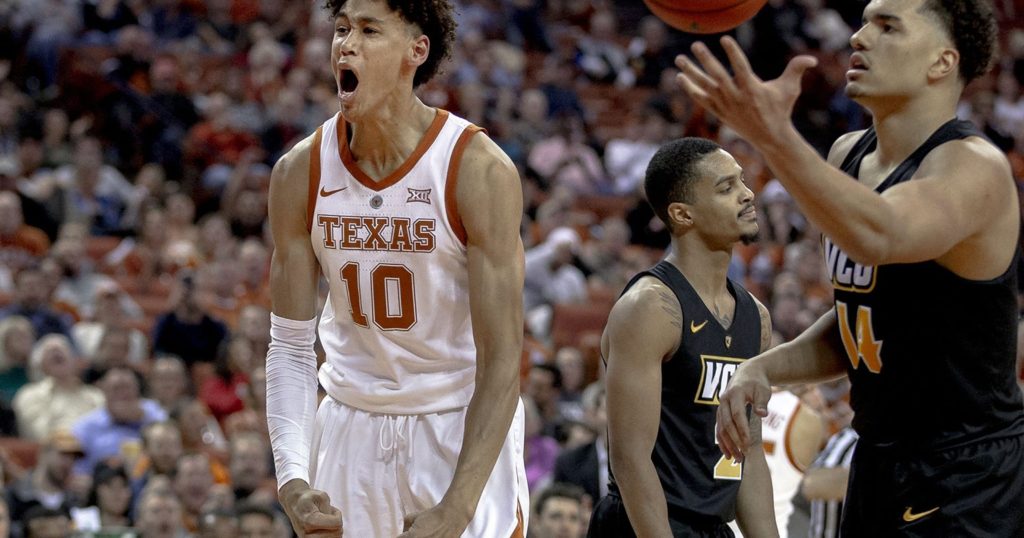 Hawks need a rim protector and have 2 picks in the top 10 to get one with.  Jaxson Hayes is there at 8, they make that pick within 5 seconds of being on the clock.  He won't get passed Washington at 9.  He averages 5 blocks per game, so Atlanta would have their first huge rim presence since Dikembe Mutombo. 
#9. Washington Wizards
Cam Reddish, SF, Duke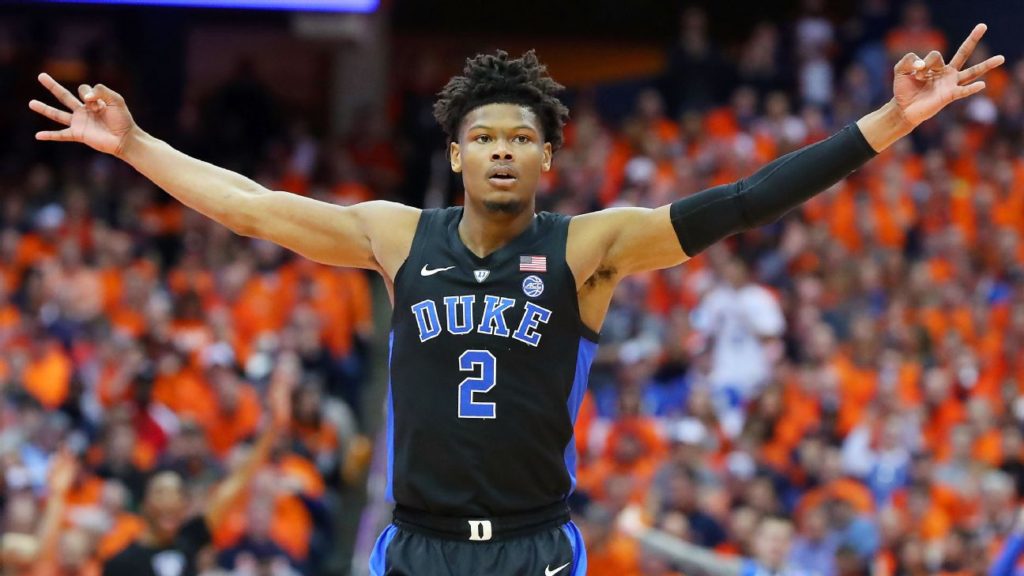 The 3rd Duke freshman to go in the top 10 thus far.  Washington is having issues with John Wall.  Reddish isn't a guard, but he is a small forward who can shoot.  His consistency needs to straighten up, he was either very good or a bench warmer.  However, when he was very good, he was extremely good.  If he becomes more consistent, his ceiling is a top 3 pick.
#10. Atlanta Hawks
Nassir Little, SF, North Carolina
Atlanta passes on Cam Reddish at 8 to take Jaxson Hayes. Nassir has extreme upside.  He was the #3 recruit coming out of high school, but he had a couple injuries and a rocky freshman year at UNC.  I, personally, don't think that UNC was the right choice of colleges for him.  I think he would thrive in an offense that was built around him and Atlanta is young enough to exploit just that, now that they have solidified their inside game with Jaxson Hayes at pick 8.
#11. Minnesota Timberwolves
PJ Washington, PG, Kentucky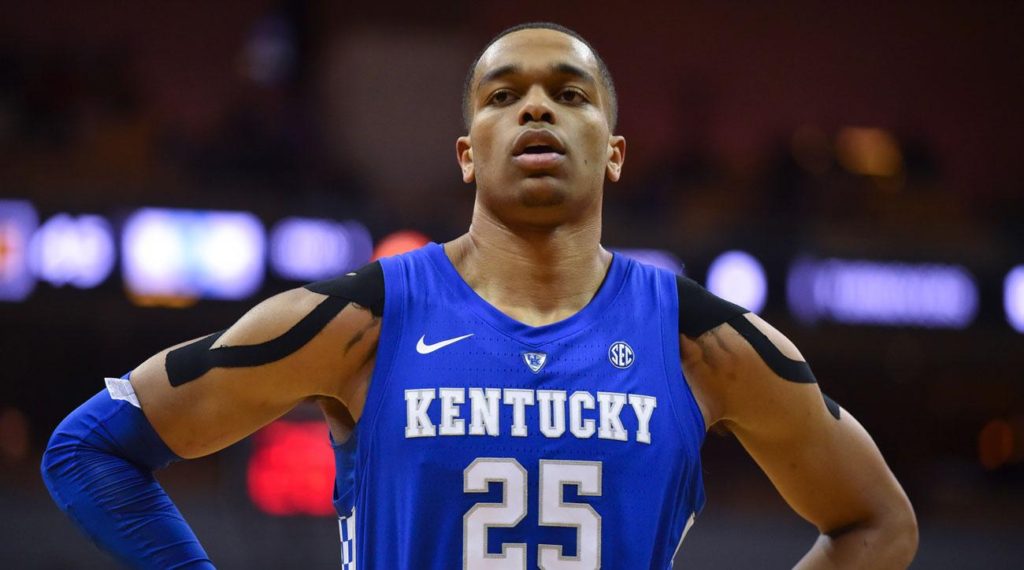 I think Washington may go earlier than 11, but I also hope he doesn't because I'm curious to see if he can take Minnesota to the next level.  Losing Taj Gibson and inserting Washington would be ideal.  Also, he and Karl-Anthony Townes would literally counteract each others' weaknesses.  It would be interesting to witness how this would turn out.
#12. Charlotte Hornets
Brandon Clarke, PF, Gonzaga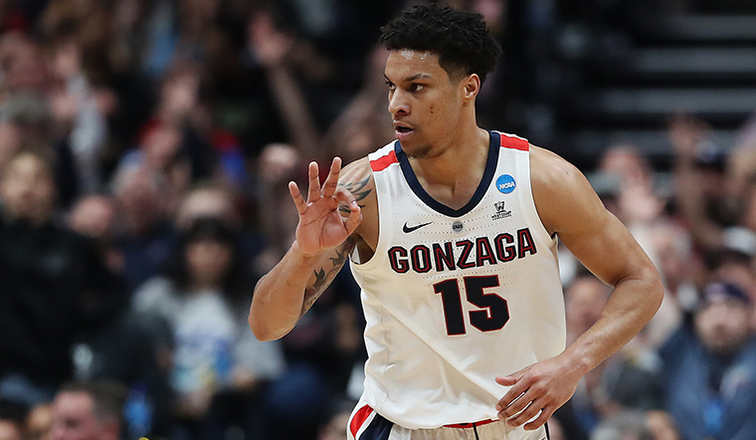 Clarke is one of the most talented inside guys I've ever had the pleasure of watching.  He led the NCAA in field goal percentage and blocked shots last season.  That's exactly what you want from a big man.  Shot blocker and a lot of made baskets.  
#13. Miami Heat
Romeo Langford, SG, Indiana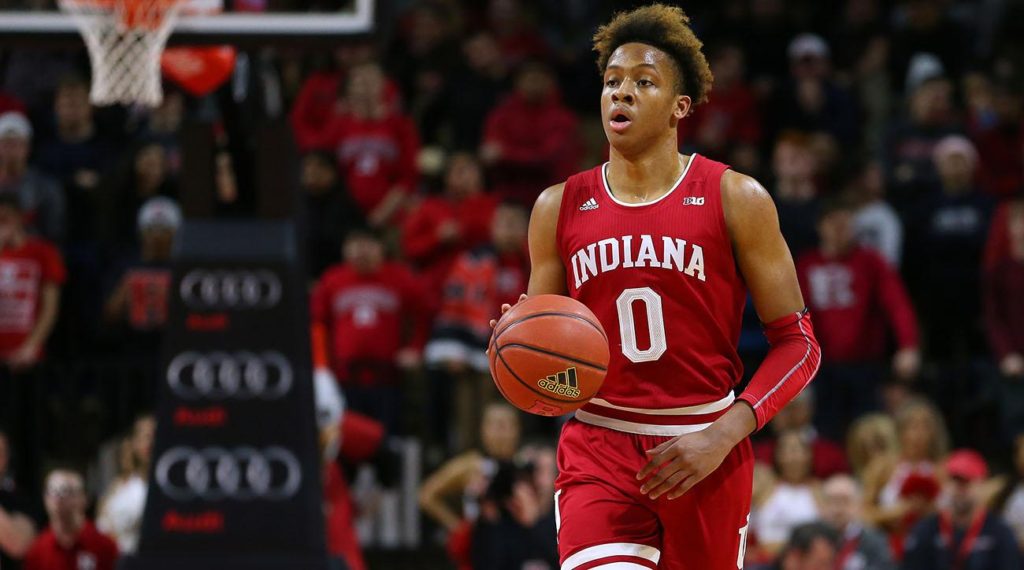 This just makes sense.  You lose Dwayne Wade and you immediately try to fill that spot.  I'm not saying Langford is going to replace one of the best SGs the game has seen, but to fill that void with a young talent would be ideal.  He had a nagging injury on the right thumb, which of course was his shooting hand. That's to blame for his not-so-good shooting percentage.  If that is dealt with and overcome, he's a steal at 13 for Miami.
#14. Boston Celtics
Nickeil Alexander-Walker, SG, Virginia Tech
He's a pure shooter. Jayson Tatum's ability to drive and kick, along with Gordon Hayward, would be ideal with him. Honestly, there may not be a better fit for Alexander-Walker than Boston. Unless he falls to someone like the Suns who was just projected to add Darius Garland to the guard play with Devin Booker. He would be an ideal add-on in Boston, even with Kyrie opting out of his contract recently.