The BIG3 is Back! Week 1 Recap! (6-24-19)
By: Tyrone Montgomery Jr.
Headline Photo Credit: Gregory Shamus/Leon Halip/Big3/Getty Images
Who would have known that basketball in the summer would be even hotter than basketball in the Fall, Winter, and Spring? Here's a recap of the games and standings from Week 1 of The Big 3 Basketball. 3 Headed Monsters took down Trilogy 51-46. Reggie Evans led the way with a monster 22 Point-23 Rebound game. Power powered 3's Company with a 50-38 win. Cuttino Mobley has proven he's a star as he led the way with 28 Points, making five 3 Pointers. Bivouac handled the Enemies 50-43. Gilbert Arenas of the Enemies didn't play and that may have implications on why they suffered the loss. The Triplets defeated the Aliens in a game where we may have witnessed the next Shaq-&-Kobe Dynamic Duo in Joe Johnson and Al Jefferson. There was actually a game that needed an OT. The game of the week in fact, the Killer 3's defeated Tri-State 54-52. The final game of the weekend was Ghost Ballers vs. the Ball Hogs. The Ghost Ballers came out victorious 50-39.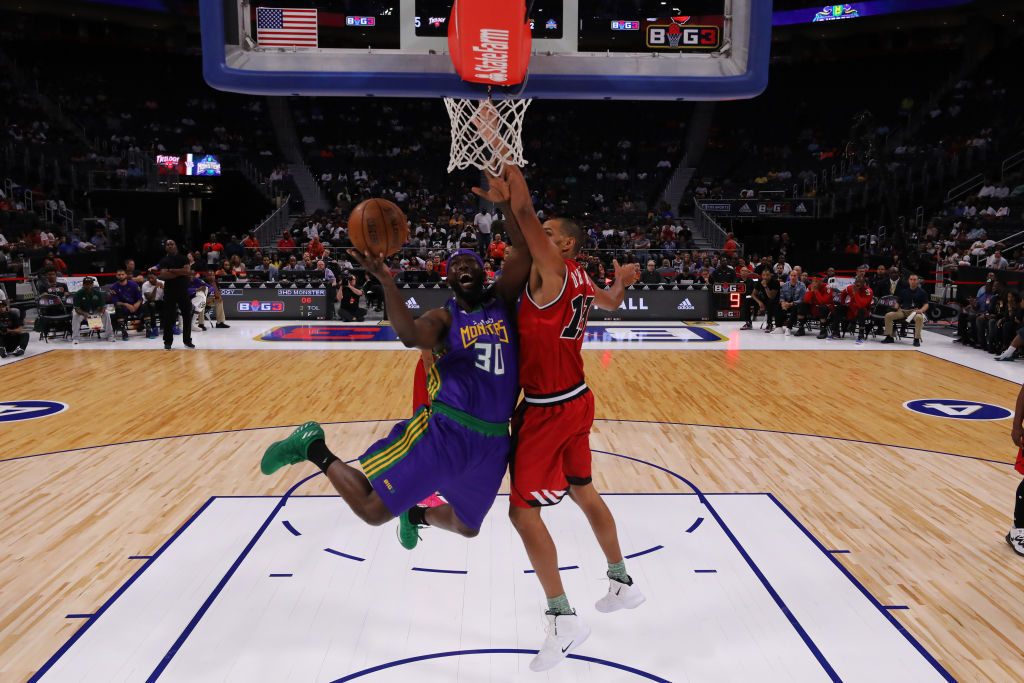 Power (1-0)
Ghost Ballers (1-0)
Triplets (1-0)
Bivouac (1-0)
Killer 3's (1-0)
3 Headed Monsters (1-0)
Tri-State (0-1)
Trilogy (0-1)
Enemies (0-1)
Aliens (0-1)
Ball Hogs (0-1)
3's Company (0-1)


 In just the first week of action, we already had our first fight. This was early on in the Bivouac-Enemies game. Josh Smith and Royce White got into a bit of a scuffle and they both were immediately ejected. In an era where going the extra mile takes you places, players always want the extra point. 3's Company G DeMarr Johnson made the first 4 Pointer of the season. But we always have to remember to show love to the ladies. Basketball just isn't for the fellas.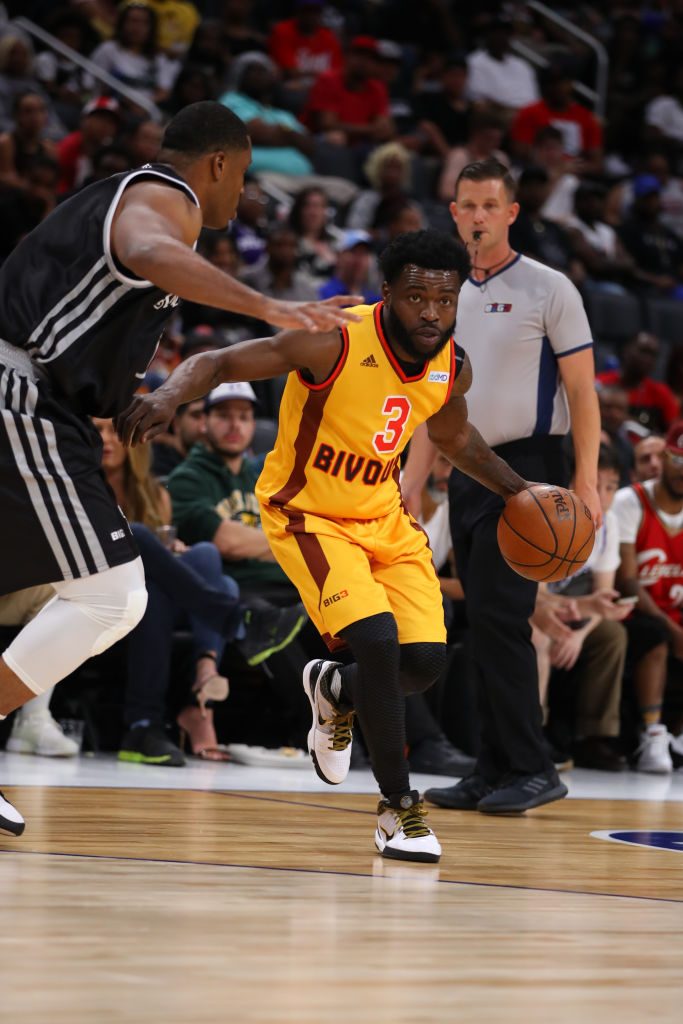 Week 1 kudos goes to Lisa Leslie, Head Coach of the Triplets. This is just her first year of coaching, and she already won her first game of her young coaching career. Coach of the Year…? Hmmmm… Stay tuned for more Big 3 Basketball as the tour takes us to Charlotte, NC and Philadelphia, PA.