Redskins get shutout in a Wet & Muddy affair vs 49ers 9-0 (10-20-19)
By: Tyrone Montgomery Jr.
Headline Photo Credit: Darrell Owens-LMS Network
Weather plays a big part in each of our everyday lives. If you're anything like me, this time of the year is a bit of an adjustment for you. I love waking up to sunshine each and everyday. Warm weather always makes me feel good. Its great for outdoor exercising. If you have pets, particularly dogs, they appreciate a good walk from time to time too. And if you have kids, it's always nice to take them to the park. This helps at night because you tire them out and they're in bed by 7 and you're able to actually watch Monday Night Football in peace. The water is always great for the summer and spring time too. It makes for a perfect way to cool off from the humidity that we all have to deal with. That is the good aspect of water. The bad aspect of water is trying to win a football game in the rain.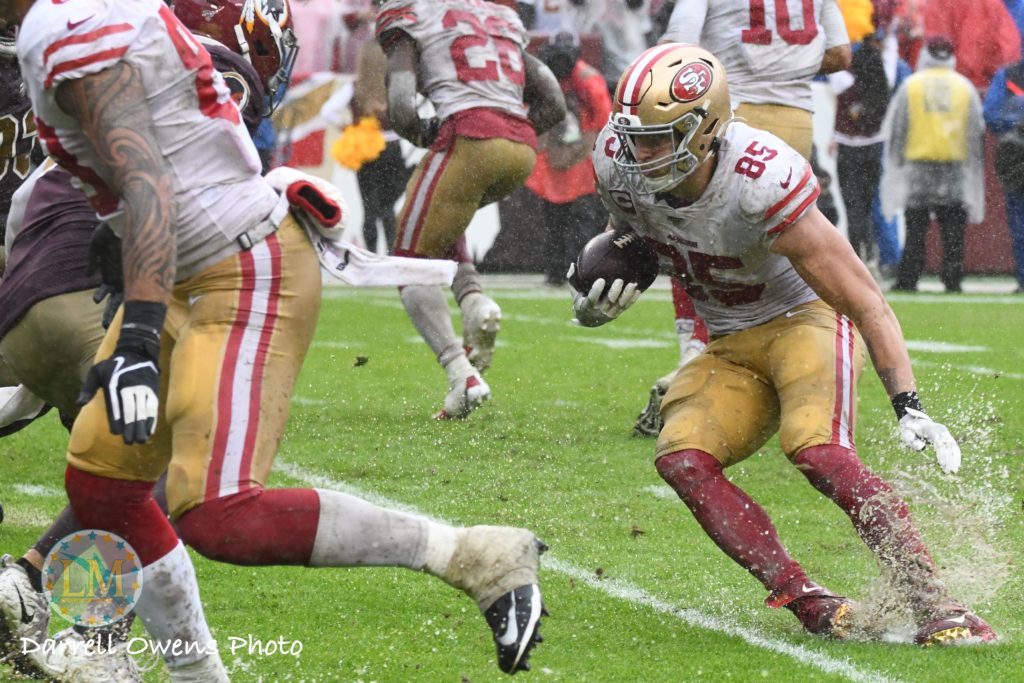 The rain was the achilles hill for the Washington Redskins in Week 7 vs the 49ers. They failed to score a single point as they fell to the 49ers 9-0. Weather really hurt them, as QB Case Keenum finished with only 77 Passing Yards on 9/12 Completed Passes. Even Kicker Dustin Hopkins missed his only attempt which came from only 35 Yards out. One positive to take away was that the Redskins Defense was solid and managed to get another pick this week. Another takeaway of positivity is the running game for this team. Adrian Peterson is a Hall Of Famer and he deserves his carries. Since the change of coaching, this team has been playing the way they should have been playing to start the season; A strong running game along with an aggressive and intense defense. The ground and pound game will work for this team, especially with Derrius Guice getting set to return soon. Adrian Peterson is still a lethal weapon in the league. Even Wendell Smallwood played fairly well in this game.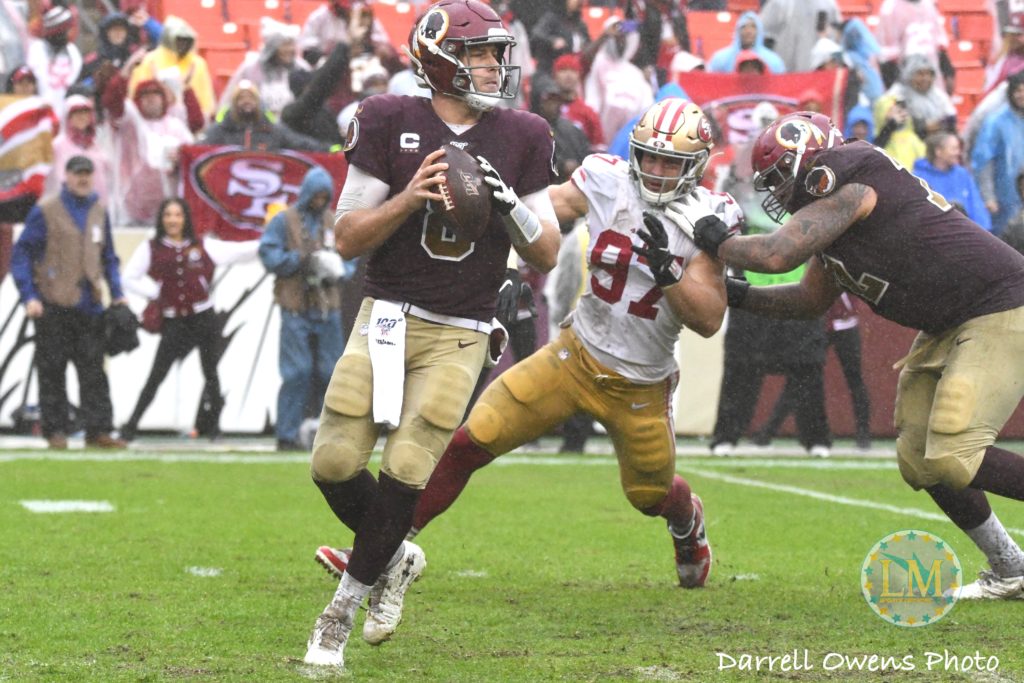 With another loss, we're getting closer and closer to seeing the #15 Overall Pick, QB Dwayne Haskins. Despite falling to 1-6, this wasn't a bad loss for the Redskins. The road doesn't get any easier as they will fly onto Minnesota and take on the Vikings on Thursday. Despite it all, the Redskins coaching wise is giving you the formula to winning and being a future playoff team. This team just needs to continue developing their younger talent and fill in the holes that they have. The Redskins won't make the playoffs, however they are on the right track to being competitive again.