Life After The NBA Finals (7-27-21)
By: Tyrone Montgomery Jr.
Headline Photo Courtesy: Hypebeast.com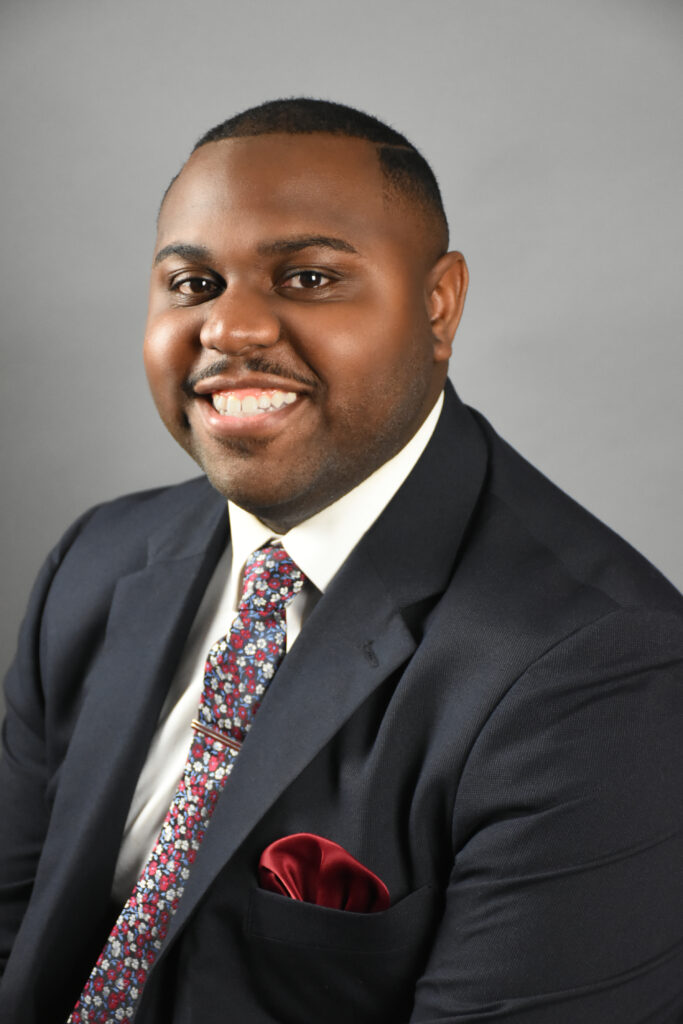 We have made it through yet another season of NBA Action and were able to crown a Champ once again through this COVID-19 Pandemic. Congratulations to the Milwaukee Bucks as they are our 2020-21 NBA Champions. This matchup was a bit of a chess match. The Suns have pretty much rolled through the playoffs and been successful while the Bucks have faced challenges and adversity and were able to overcome them. Their biggest challenge came right before the start of the NBA Finals: The health of Giannis Antetokounmpo. We didn't know what to expect from The Greek Freak. Will he be at 100%? Will there be a Minute Restriction? Would he even miss any games? He didn't miss a single game. He was at 100% with no minute restriction. He averaged 35/13/5 and he won Finals MVP. In the closeout game, he even dropped 50 Points and had 5 Blocks to seal the deal. Giannis was a man amongst boys in this series and he worked hard and earned this championship. Here's what else we learned in this Finals Series.
Giannis is a Top 5 Player despite having significant holes in his game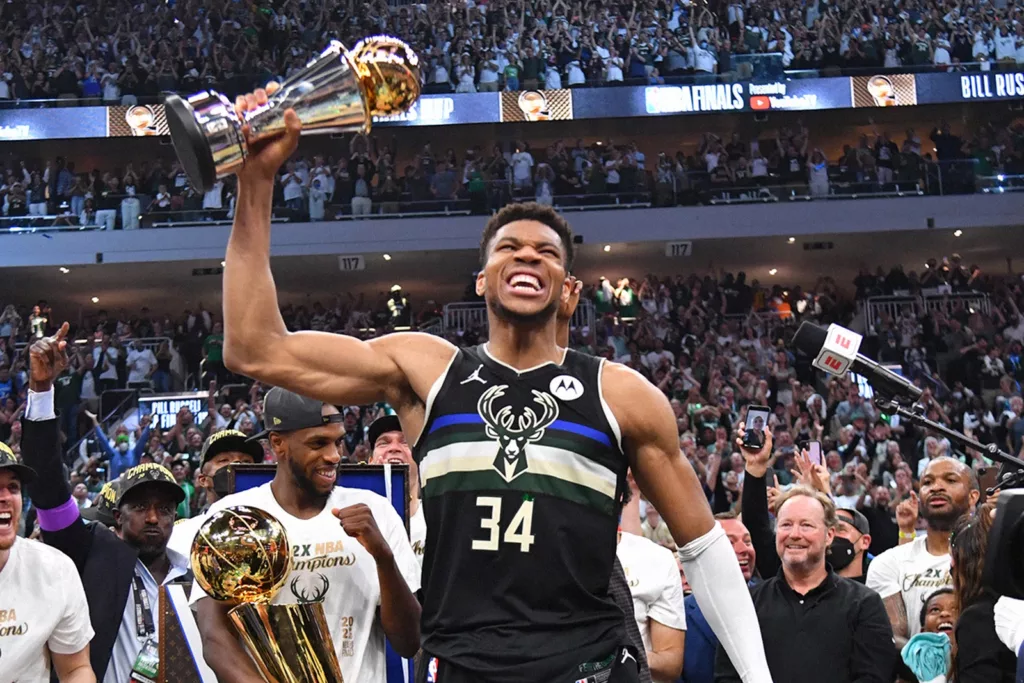 We've seen all of the criticism Ben Simmons got from not being able to shoot. Giannis is in the same boat. He even airballs free throws at times. But he still finds ways to dominate. He dominates on both sides of the floor and he's only going to improve in the areas he lacks. He's only 26 and already has 2 Regular Season MVPs, 1 Finals MVP, 1 All-Star Game MVP, a Championship, a Defensive Player of the Year Award, and is a 5X All-Star.
Khris Middleton & Jrue Holiday are a Perfect Robin & Nightwing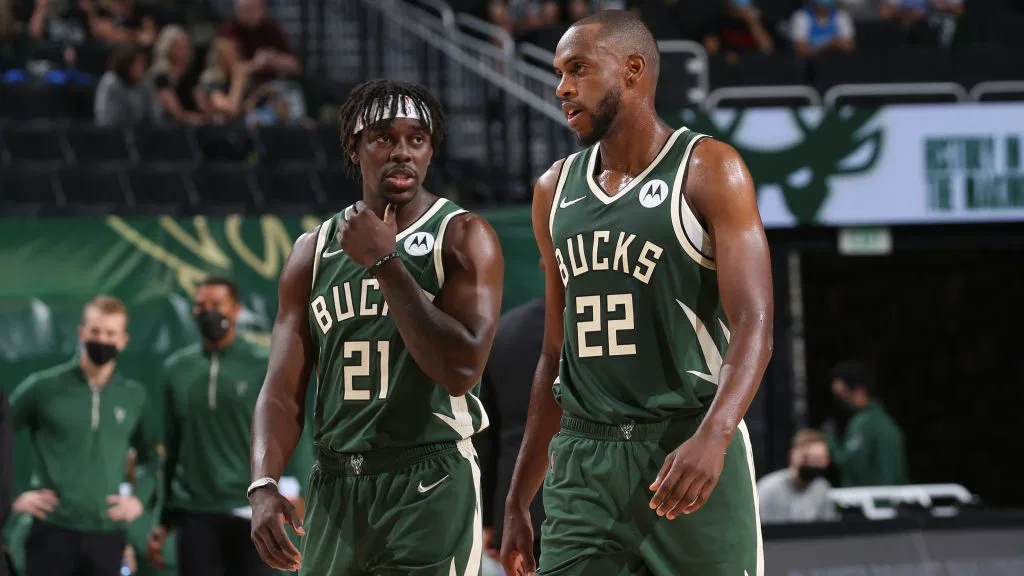 We always expect the best player on the team to take all of the big shots. But there were plenty of times when Robin and Nightwing got Batman out of a jam. Teamwork makes the dream work. Giannis strengths are all in the paint. That is where he is at his absolute best. Khris and Jrue are perfect fits next to Giannis on the perimeter and they stepped up and made the big shots when they needed them the most.
Devin Booker is Cash Money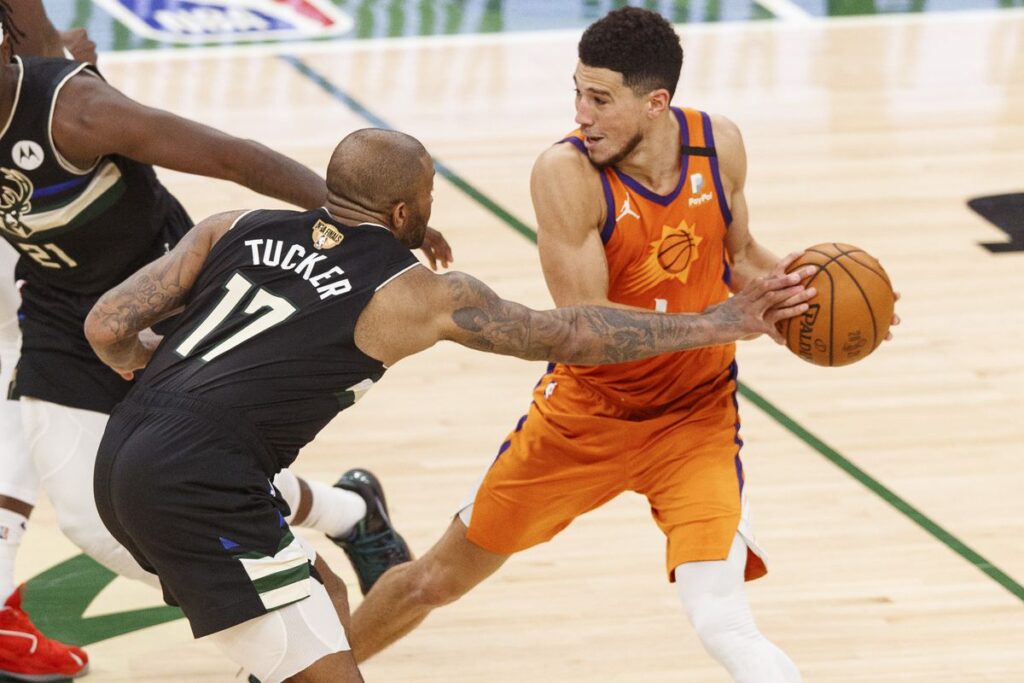 A few conversations were saying Devin Booker is the next Kobe. I feel like those talks were a bit premature. While I love the player Booker is becoming and has shown us in the NBA Finals, he's not quite there yet. Now I'm not taking any shots at him by any means necessary. But he takes a few shots every game where it causes fans to yell at the tv sometimes. This is the first Playoff Run he's ever experienced. So I expect this to be a good experience for him. Booker will be a nightmare for opposing defenses for years to come.
He's Alright But He's Not Real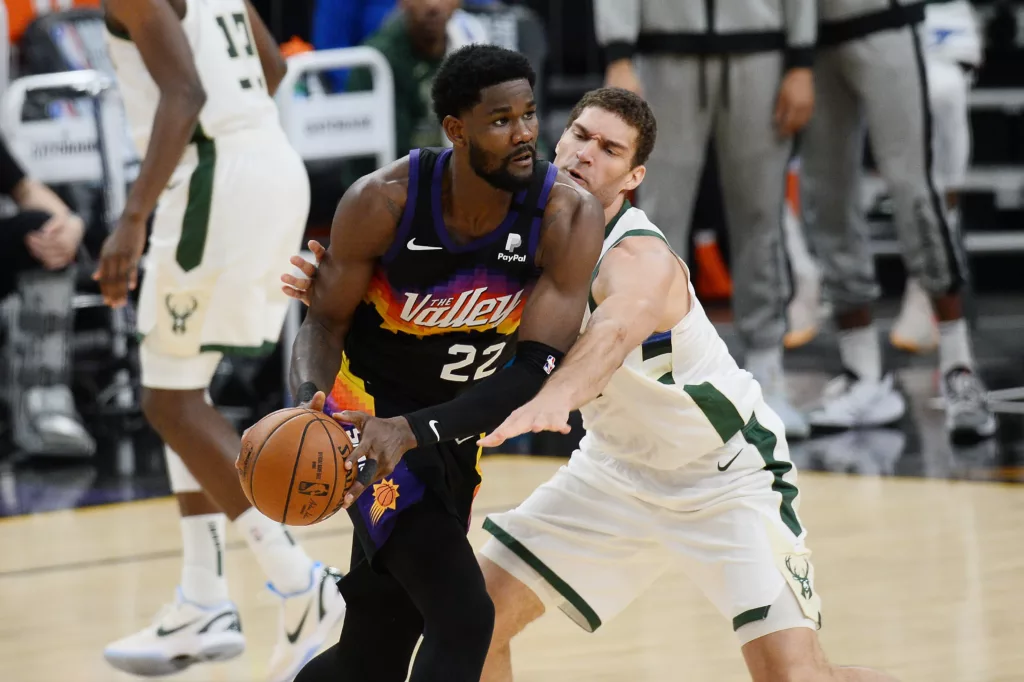 In the words of Jay Z, yes, I am talking about DeAndre Ayton. He's had a marvelous Playoff Run. I love his size down low. He's not only tall but he's extremely long with that 7'6 Wingspan and he makes things uncomfortable for anyone attacking the basket. He's efficient at the charity stripe which is rare to find in big men nowadays. But he kind of disappeared in this NBA Finals Series. Now the Suns were down a big with the loss of Dario Saric. Maybe Giannis was just a bit too much for DeAndre Ayton. Like Booker, there was talk about Ayton being the next Shaq. I think the moment may have been a bit too big for the young bull. Ayton will be fine but he does need to expand on his offensive game. Get a nice mid-range game. Build that shot to beyond the 3 point line and stretch the floor. Ayton is still very young at 23 so he's only going to get better. But he must grow for the Suns to grow. He was partial to blame for Chris Paul's struggles.
Chris, Chris, Chris….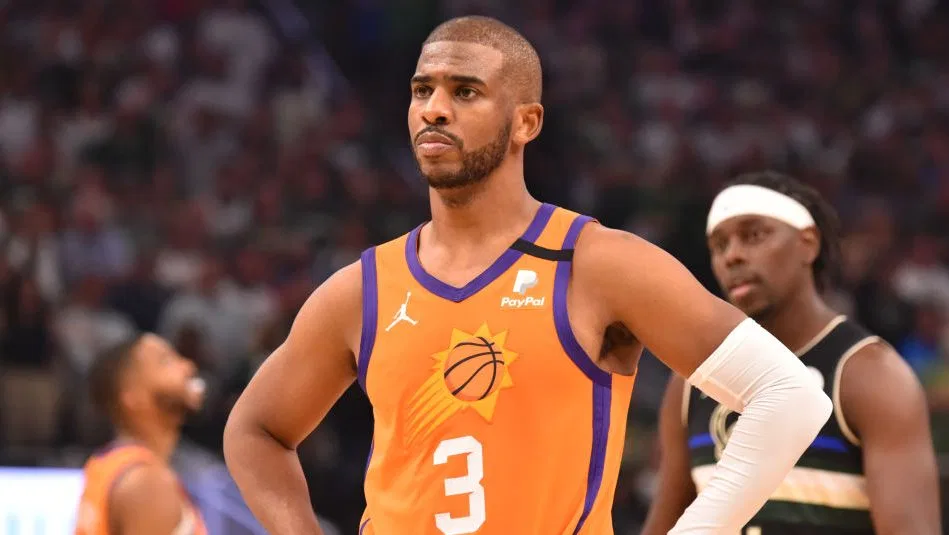 This was Chris Paul's first Finals appearance. A lot of people were rooting for Chris in this series, including the Billion Dollar Man, Lebron James. He's given so much to the game of basketball and he's had himself quite the career. The only thing missing from Chris Paul's resume is a championship. He had an up and down series. If he played a bit better particularly in Games 3-5, the Suns may have very well been Champions. But he didn't. He had some tough matchups playing against size in Jrue Holiday and Kris Middleton. I don't think they get enough credit there. But Chris struggled badly. He's always been great with a big man. From Tyson Chandler, David West, Clint Capella, Blake Griffin, and even DeAndre Jordan. Ayton kind of disappeared in this series and that hurt Chris tremendously. Now the million-dollar question is will Chris be back with the Suns next season or will he look elsewhere to finally try to win a championship. This was probably his only shot there in Phoenix. As mentioned before, he's had a lot of support and Lebron James even showed up at one of the games to support him. Don't be surprised if he's playing alongside him and Anthony Davis next season.
Budenholzer saved his Job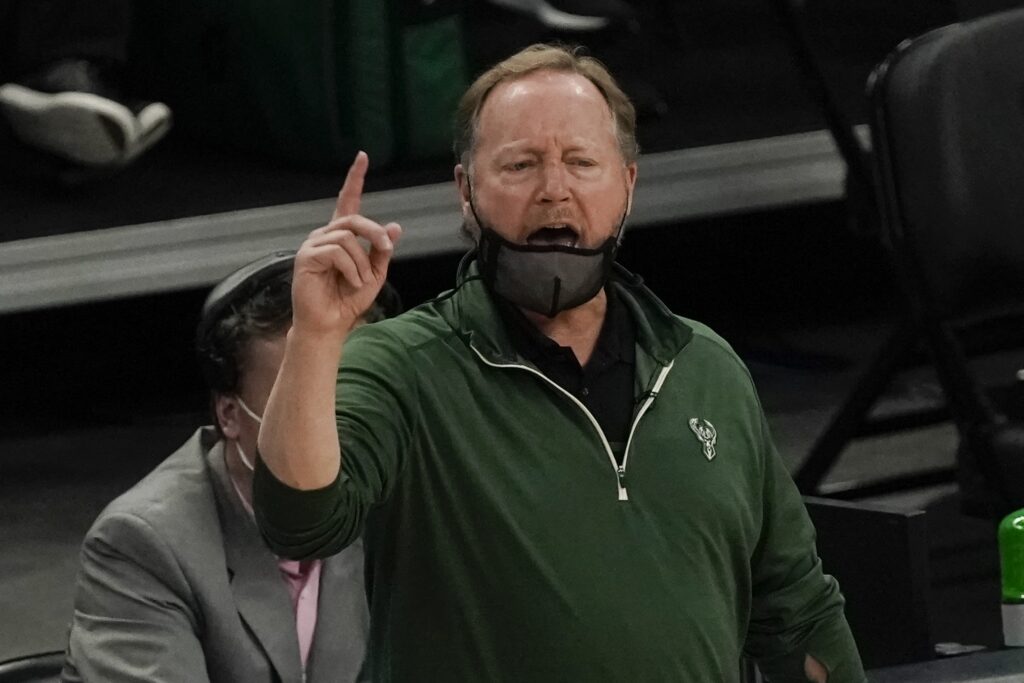 Someone ought to pour Coach Budenholzer a drink after the season he went through. The pressure was on and he was on the hot seat. He grew a bit of a scruffy beard probably due to all the stress he may have been under. Kudos to him for implementing Bobby Portis into the game plan. And a special kudos to PJ Tucker who has always been asked to do all of the dirty work everywhere he's been. Coach Budenholzer was able to get the job done from the sidelines and his job is safe for now. He will become a highly coveted coach again and one of the most respected coaches in the league too.
Tyrone Montgomery Jr.