Guice has good moments, Redskins win 19-7 over Falcons (8-22-19)
By: Darrell Owens
Headline Photo Credit: Washington Redskins.com
The Washington Redskins came into Week 3 of the NFL Preseason with an 0-2 record. In the first two games, Washington had some bright spots. One of those spots, WR Robert Davis. Davis scored both of the Redskins offensive touchdowns in the games. His play has to give him an advantage right now over Cam Sims for the 4th WR spot on the depth chart, which Redskins Head Coach Jay Gruden said during training camp the two men were battling for. Another player that's been having a good preseason, Cornerback Jimmy Moreland, Moreland's ability to get to the ball and create havoc has been a nice spark for the Redskins. My biggest concern has been the offensive line. The absence of Trent Williams has shown and Redskins must find a way to finally settle this situation with the multiple time pro bowler.
Now moving to preseason game number three. The Redskins made their second and final road trip of the preseason to Atlanta to take on the Falcons. Biggest storyline coming into this game was the return of Redskins RB Derrius Guice after his ACL Injury which, he stuffed last season in the first preseason game. Tons of Redskin fans had to be nervous coming into this game wondering if guys was back to 100%. Well, Guice answered that question earlier with a few tough runs showing off his power & agility, also taking a couple big hits in the process. Guice finished with 11 carries for 44 yards.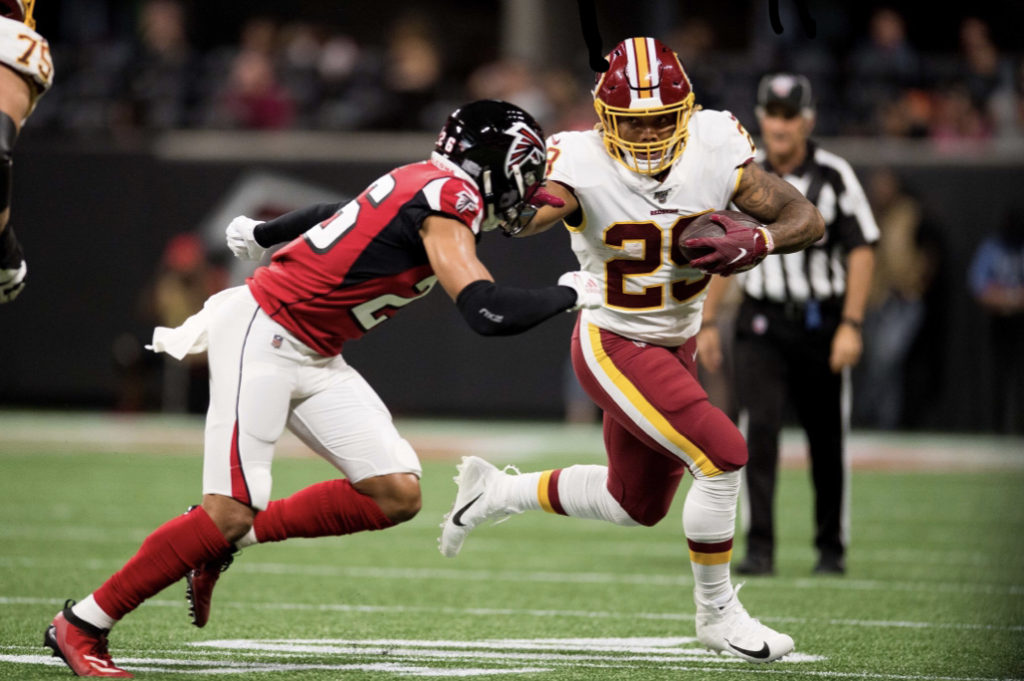 As for the overall game, Washington would defeat Atlanta 19-7. Case Keenum continued to solidify his spot as the starting QB for the Redskins going 9-for-14 with 101 yards. 1st round pick and rookie QB, Dwayne Haskins had a solid outing going 7-for-14 with 74 yards and led the drive that would put Washington up for good. The Redskins defense cause 3 turnovers which would make any coach happy. Two of the turnovers put Washington in great field position inside the ATL 25. One of those fumble recovery's would lead the Redskins to score that would give them the lead for the rest of the game.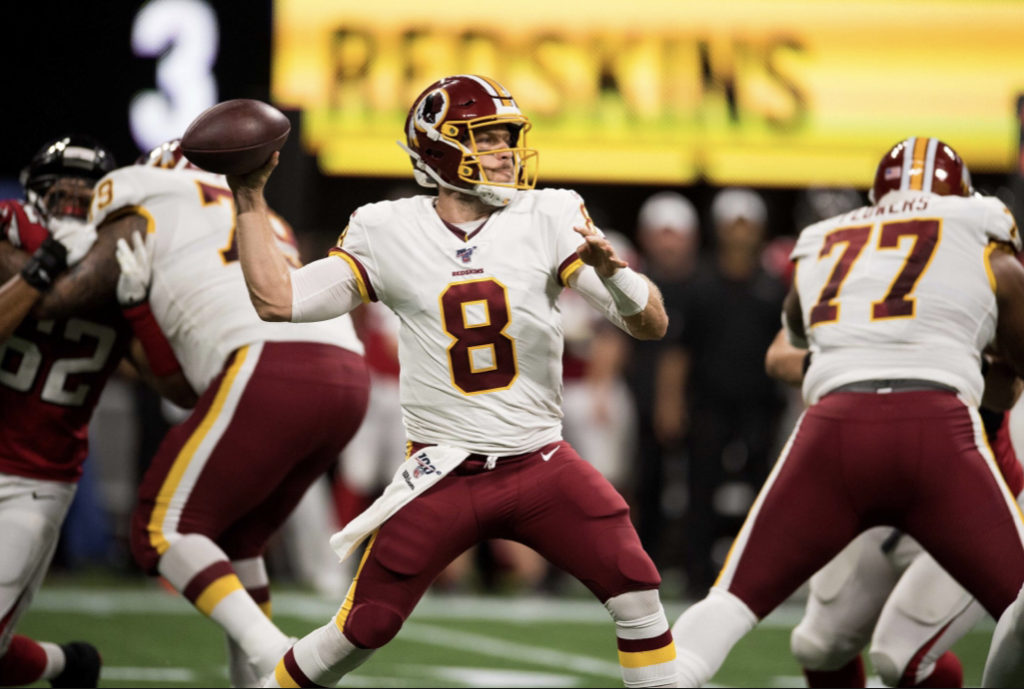 Next week both teams will have their final preseason games. The Falcons will travel to Jacksonville (August 29, 2019 7pm) hoping to end the 12-game preseason losing streak. Redskins will host the Ravens (August 29, 2019 7:30pm) in their final game.