Redskins escape with win #1 of the season, defeat Dolphins 17-16 in Miami (10-13-19)
By: Darrell Owens
Headline Photo Courtesy: Garrett Campbell-Washington Redskins
Miami, FL-In Week 6 of the NFL season, we saw two teams battling each for their 1st victory of the 2019 campaign. The Washington Redskins (0-5) travel to Miami to take on the Dolphins (0-4) in game that people would dub the "Tank Bowl" a battle for the 1st pick of the 2020 NFL draft. Both teams have struggled to put together a complete effort in each of their previous games. My opinion, we saw two hungry teams looking for that first win and we definitely would get a very intense game.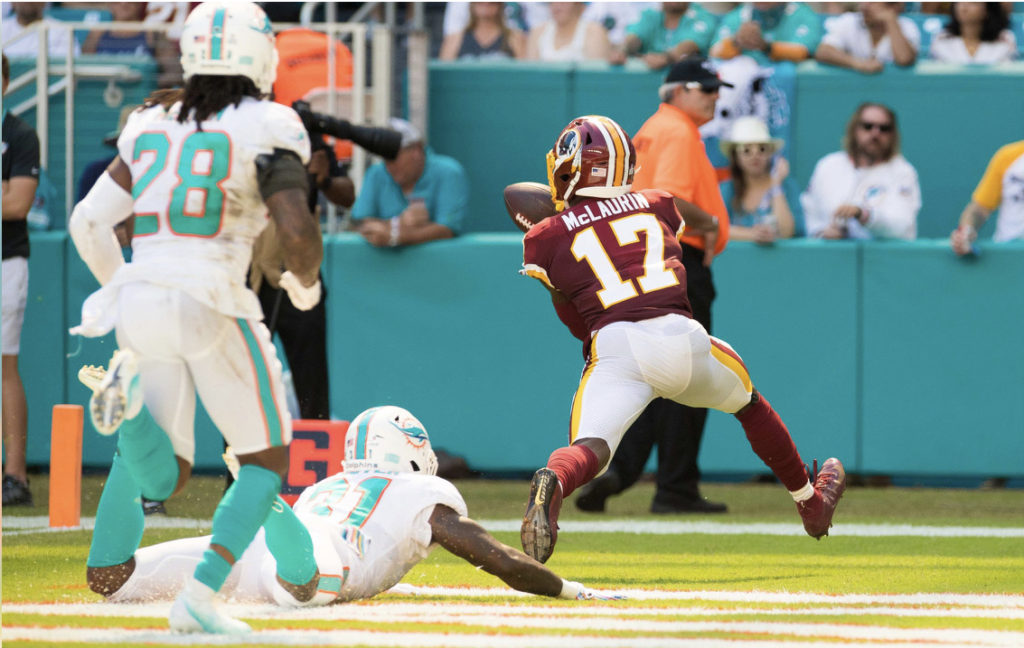 Washington would defeat Miami 17-16. The Redskins jump to an early 17-3 lead, thanks to the two Terry McLaurin touchdowns. McLaurin had 4 receptions for 100 yards to go with his touchdowns. McLaurin is currently in the Top 5 in the league in receiving touchdowns with 5, Tampa Bay Buc Chris Godwin leads the way with 6 in that category. Adrian Peterson returned to form rushing 118 yards on 23 carries. Case Keenum (13/25 166 yards, 2 TD) performance was not the greatest but he took care of the football and made plays when Washington needed it. Redskins defense would snagged 2 interceptions and collected 5 sacks to help take Washington to the victory.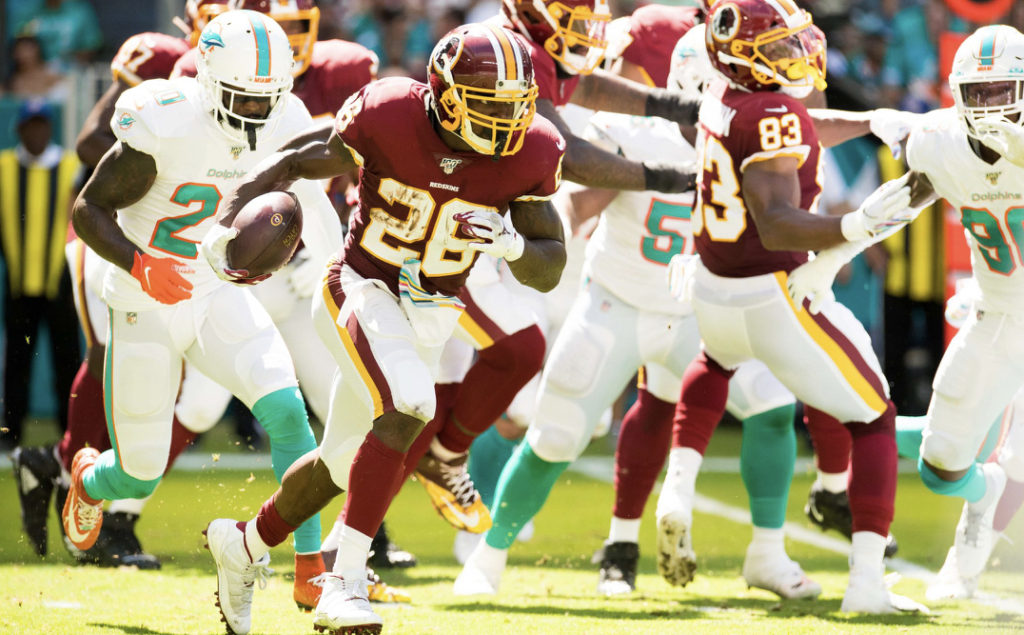 Miami fell down early and Josh Rosen would get pull late for Ryan Fitzpatrick. Fitzpatrick (12/18, 132 yards, 1 TD) still had a little "Fitzmagic" up his sleeve, leading Miami back with a chance to tie or take the lead.With the score 17-16 Washington & 0:06 seconds left in the game. After Fitzpatrick would find Devante Parker for the touchdown to bring the score 17-16, the Dolphins would go for the 2-point conversion and the win. Unfortunately, Fitzpatrick would not be able to connect with Kenyan Drake on the 2-point attempt given the Redskins their first win of the year.
Washington (1-5) goes into Week 7 getting prep to take on the NFC best team, the San Francisco 49ers (5-0) at FedEx Field, Sunday at 1pm. Miami searches for win number one vs. the (4-1) Buffalo Bills in Buffalo at 1pm.