Redskins capture win #2 defeating the Lions 19-16, Hopkins 4 FG's lead them to victory (11-24-19)
By: Drew Willingham
Headline Photo Credit: Darrell Owens-LMS Network
LANDOVER, MARYLAND – This game began as a contest between two teams who were desperate for a win after starting off the 2019 campaign on a bad note. The Detroit Lions came town with a (3-6-1) record to take on the struggling Redskins who were (1-9) heading in to the Week 12 contest. The Lions have been banged up this year, as their starting Quarterback is at the top of the teams injury report suffering from back problems. This match-up would be the battle of the backup Quarterback's as Detroit's Jeff Driskel would face Washington's rookie Dwayne Haskins.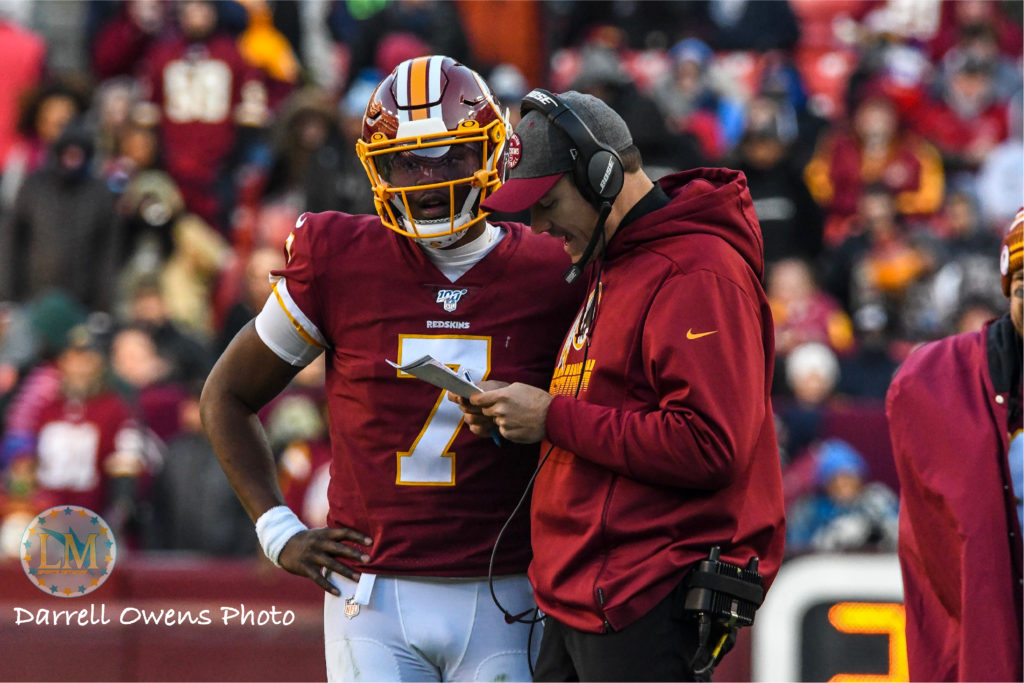 The first half would be a battle between the special team units as Detroit's Matt Prater would connect on two field goals and Dustin Hopkins would also connect on two. However, Prater would miss a 39-yard field goal opportunity that would impact the game later in this contest. Washington would provide some big highlights in the first half that would contribute towards their success in this game.  Kelvin Harmon would contribute with a one-handed catch on a 12-yard pass from Haskins to set up the Redskins first field goal of the game. Steven Sims, Jr would return a 91-yard kickoff to give Washington their only touchdown of the game. The Redskins would lead over the Lions 13-6 at Halftime.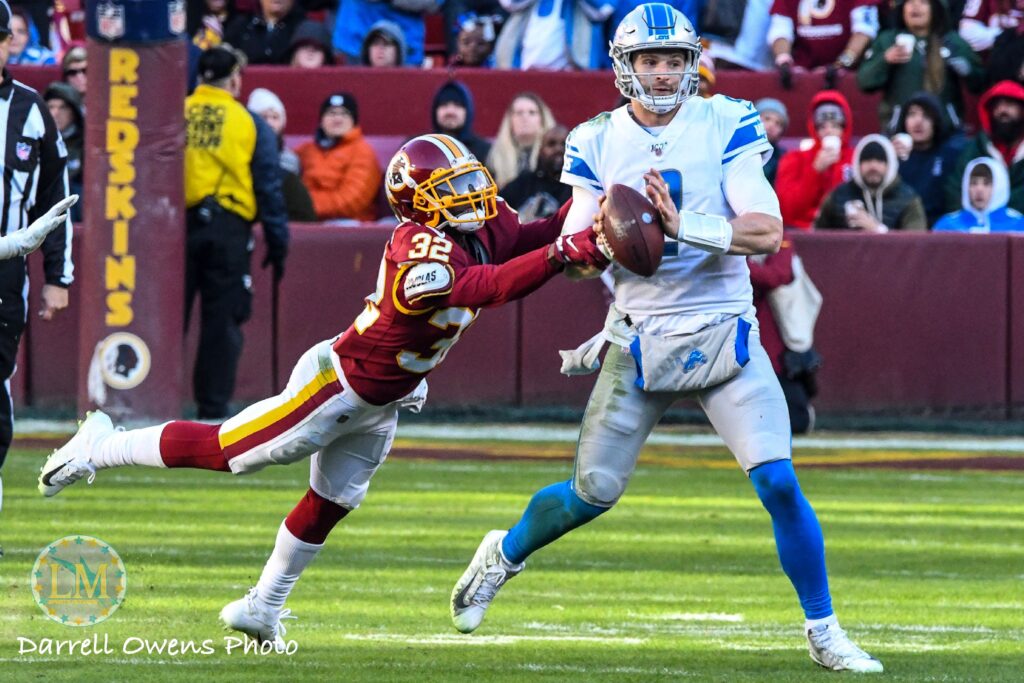 Detroit would receive the ball to start the second half and appear to have the momentum shifting in their direction. Jeff Driskel would connect with TE Logan Thomas for a 12-yard pass to tie the game up after a 4:57 drive to start the third quarter. The remainder of the action wouldn't really take place until the fourth quarter, when both teams would set each other up in field goal position to exchange the lead. Detroit would strike first with a field goal to take the lead and then Washington would connect on another to tie the game up 16-16 with 1:54 remaining in the fourth quarter.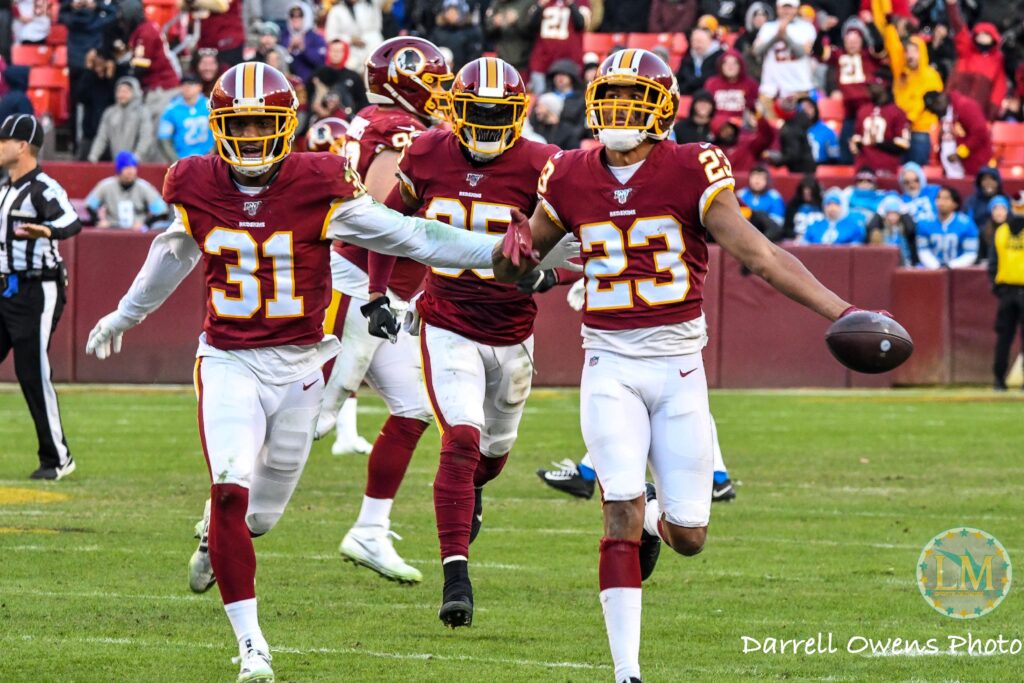 Jeff Driskel would have the opportunity to lead a comeback on the road with under two minutes left. On the fourth play of the drive and less than 10 yards away from field goal range with only: 54 seconds left, Driskel would throw a pass intended for WR Marvin Jones, Jr to only be intercepted by Redskins CB Quinton Dunbar at the WAS 46. Rookie QB Dwayne Haskins, would now have his first opportunity at a comeback drive, let alone his first NFL win. Haskins would go 3-5 for 33-yards to set up the game winning field goal by Dustin Hopkins to give the Redskins a 19-16 victory over the Lions.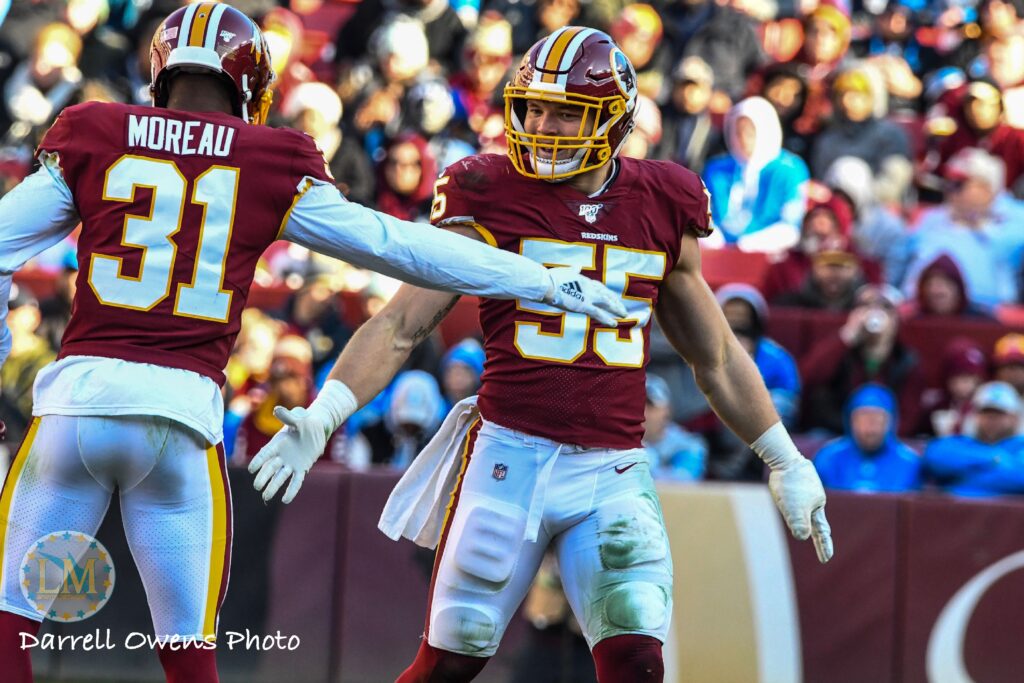 Dustin Hopkins would be the player of this game by connecting with 4 field goals to give his team the victory. This game may have been a different outcome if the Lions starting Quarterback Matthew Stafford played in this contest as the backup only threw for one touchdown and had three interceptions on the day. Lets not take away the success of the Redskins though, as they showed flashes of what could come about in the upcoming seasons with their young talented players. If you provide a strong offensive line for this team and change the culture from top to bottom over this upcoming off-season, this team could be a force to be reckoned with sooner than later.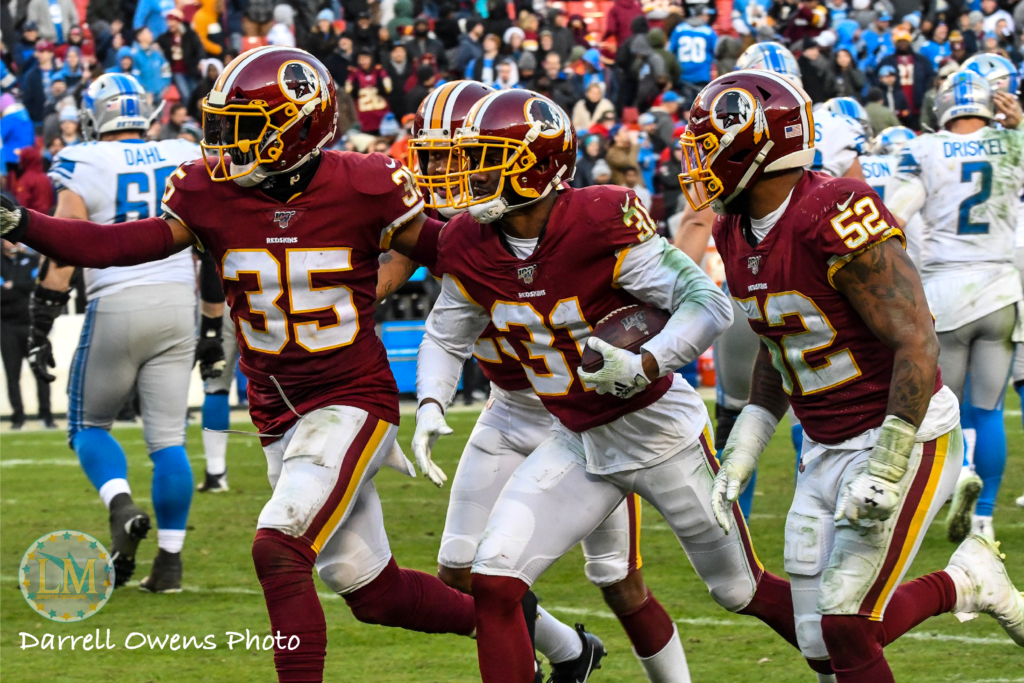 Washington now at (2-9) is eliminated from playoff contention, but they still have five games left to see who should stay and who should go. Next Week they travel to Carolina to take on the (5-6) Panthers who have had their own struggles throughout this season. This is a winnable match-up for both teams honestly as they both have areas to exploit. The question is who will take advantage of who and how will they do it? The Redskins will have their hands full, but if they can continue to keep the momentum going…..they may shock us all once again next Sunday.