The Examination Game: Eagles edge out Redskins 37-27 (12-15-19)
By: Tyrone Montgomery Jr.
Headline Photo Credit: Darrell Owens-LMS Network
Over the weekend, The Washington Redskins took on the team who has had the most success in the division, the Philadelphia Eagles. These 2 teams actually opened the season vs. each other in Philly. There were a lot of similarities in both matchups for both teams. But let's focus on the Redskins. Washington was in control in the first half in both games. The only difference was in week 1, Case Keenum was running the show. This game, it was all about Dwayne Haskins. Haskins showed glimpses of greatness as he had extra motivation in this game.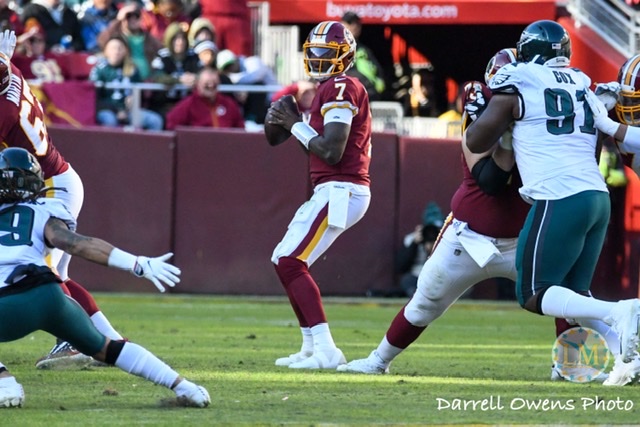 The guest of Honor was his former college coach from Ohio State, Urban Myers. Myers also coached WR Terry McLaurin too. The connection between the two former Buckeyes was amazing once again. Haskins finished this game 19/28, 261 Passing Yards, along with 2 TD's. One of those TD's was to Terry McLaurin. The rookie WR finished with 5 Rec, 130 Yards, & 1 TD. A Head Coach is somewhat of a Father Figure for players, especially in the Football. Having Urban Myers in attendance raised a lot of wonders across the city of Washington. Will Urban Myers be the next Head Coach of the Washington Redskins? He was obviously the elephant in the room. The fact that he coached the 2 best offensive players, QB Dwayne Haskins and WR Terry McLaurin makes the job rather appealing and it makes all the sense in the world.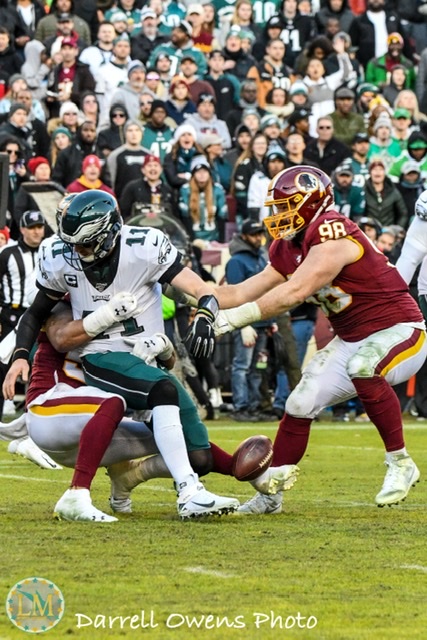 Either way, he along with The Redskins fanbase should feel proud. Despite losing to the Eagles, they controlled this game for the majority of it. The Eagles were desperate for a win to keep their playoff hopes alive and the Redskins are simply waiting for this season to end to re-evaluate some things this offseason. Haskins looked poised and comfortable in this game. These are all good signs. This was a good examination for the Redskins, and possibly candidates for the Head Coach opening this offseason. I'm sure Redskins fans and Urban Myers was impressed despite this loss.