Back To Business: All-Star Recap (2-16-20)
By: Tyrone Montgomery Jr.
Headline Photo Courtesy: NBA.com
The All-Star Weekend was a much needed break for the NBA. When you have a lot going on and you may be stressed out a bit, vacations are always in mind. All-Star Weekend is designed like a vacation. You get to relax a bit, catch up with old friends, old teammates, connect and network on future business endeavors, and possibly even future endeavors of teaming up to form your very own super team. The highlights from this All-Star Weekend was the snow, it's always cold in Chi-Town, and even Common would tell you that. A little snow didn't hold back from displaying the best basketball league in the world. Friday night was the celebrity game. Team Wilbon defeated Team Stephen A 62-47. Common, a Chicago Native who was actually a Chicago Bull Ball boy took home the honors and won MVP for the game. 

Saturday night proved to be a success as well, although a bit controversial when Derrick Jones Jr. won in the dunk contest against Aaron Gordon of the Orlando Magic. Sacramento Kings G Buddy Hield won the 3-Point Contest. He's been lighting it up all season from beyond the arc so there's no surprise there. One surprise however, was seeing Miami Heat C Bam Adebayo win the Skills Competition. Bam is a first time All-Star and we are clearly seeing the evolution of the big man from him.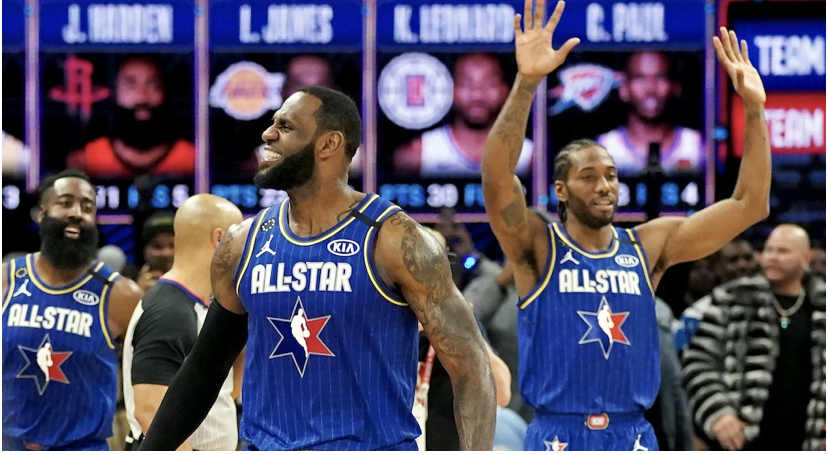 And of course, Sunday night was icing on the cake. This may have been the first competitive All-Star Game from beginning to end in NBA History. Team-LeBron defeated Team-Giannis 157-155. LA Clippers F Kawhi Leonard won the Kobe Bryant Award (All-Star MVP) with a game high 30 PTS as he hit 8-14 three pointers. Indeed, All-Star weekend was a way to get away from life. We are all still mourning the death of Kobe Bryant and Gianna along with the 7 others that were on that plane. We are all still mourning the death of Former NBA Commissioner David Stern. If it wasn't for him, we probably wouldn't even have an All-Star Weekend like we did. Life takes us down roads that we don't necessarily prefer to drive on, but it's all about having the Mamba Mentality. Speaking of Mamba Mentality… Now that the All-Star Weekend is over, it is officially Back to Business for the NBA. Who will take home the Larry O'Brien Trophy…?