By:Jay Quimby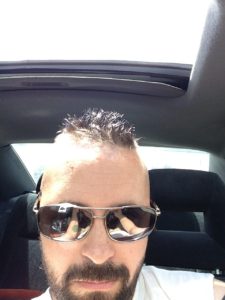 With all the injuries that have happened this year. I felt it only necessary to put together my all-injury team. These players  have been Pro Bowlers or in my eyes rookies with star potential. When these guys are on the field, they make a huge difference in the way their teams operate. Some of these injuries may have cost their teams the seasons.
The All-Star IR. 2016 stats.
QB- Aaron Rodgers: 4,428 yds 40 TDs
RB- David Johnson: 1,239 Rush yds 16 TDs.
WR- Odell Beckham Jr.: 101 rec 1,367 yds 10 TDs
WR- Allen Robinson: 73 rec. 883 yds 6 TDs
TE- Greg Olsen: 80 rec 1,073 yds. 3 TDs
LT- Joe Thomas: PFF NO 4 rated Tackle
LG- Marshal Yanda: PFF NO. 1 rated guard
C- Jack Mewhart:  PFF NO. 9 rated guard
RG- Forrest Lamp: He was my highest rated lineman in this years draft
RT-Bryan Bulaga: Ranked # 77 in the top 100 players of 2016
LE- J.J Watt: 76 tackles, 17.5 sacks (2015 stats)
DT- Nick Fairley: 43 tackles, 6.5 sacks
DT- Haloti Ngata: 22 tackles, 2.5 sacks
RE- Cliff Avril: 39 tackles, 11.5 sacks
OLB- Whitney Mercilus: 53 tackles, 7.5 sacks
OLB- Markus Golden: 51 tackles, 12.5 sacks
MLB-Dee Ford: 38 tackles, 10.0 sacks
CB- Richard Sherman: 58 tackles, 13 PDef, 4 INT
CB- Vontae Davis: 37 tackles, 10 PDef, 1 INT
FS- Eric Berry: 77 tackles, 9 PDef, 4 INT, 2 def TDs
SS- Malik Hooker: 22 tackles 3 PDef, 3 INT In six games