NFL Midseason Season Awards!
By: Jay Quimby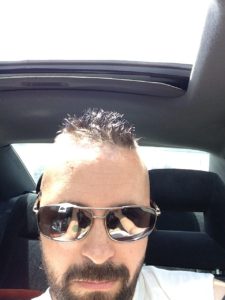 Here are my Top 3 Candidates for all of the major NFL awards! If you disagree, leave a comment and let me know who should win these midseason awards.
MVP's
Carson Wentz- 2262 yds 23 TDs 5 INTs
Tom Brady- 2807 yds 19 TDs 2 INTs
Alex Smith- 2444 yds 18 TDs 1 INTs
Defensive MVP's
Calisis Campbell- 11 sacks 37 tackles 2 FF
Demarcus Lawerance -11.5 sacks 37 tackles 3 FF
Kevin Byard FS Titans- 51 tackles 12 PDef 6 INT
Rookies of The Year
Kareem Hunt- 800 yds 4 TDs 331 rec yds 2 rec TDs
Deashaun Watson- 1699 yds 19 TDs 8 INTs
Leonard Fournette- 629 yds 6 TDs 149 rec yds 1 TD
Defensive Rookies of the Year
Marshon Lattimore-36 tackles 8 PDef 2 INTs 1 FF
Kendall Beckwith-50 tackles 1 sack
TJ Watt- 31 tackles 4 sacks 1 INTs
Coaches of the Year
Sean McVay- 4-12 Last year. Since Sean has taken over Goff looks like a star and has the Rams at the top of the NFC Playoff race
Doug Pederson- Doug taking over has made Carson Wentz a MVP Candidate and has his Eagles flying high with a 8-1 record
Todd Bowles- let's be honest we all had the JETS picking first in the 2018 draft. Bowles has pulled them together and they are playing great football. At 4-6 they still can make the Playoffs…. Yes Playoffs
Comeback Players of the Year
Jared Goff- 2016 stats 6 games 1,089 yds 5 TDs 7 INTs 2017 stats 7 games 2,385 yds 16 TDs 4 INTs Goff is a different QB this comfortable and confident. A change in coaching and offensive players has made the Rams a playoff team. Goff is look in the part of the #1 pick now
Earl Thomas- coming back from a broken leg He's back to commanding the legion of BOOM 38 tackles 1 FF 2 INTs
Keenan Allen-tore his ACL the opener of the 2016 season, missing the entire year 44 rec 596 yds 1 TD.