Giants vs Redskins: Thanksgiving Showdown!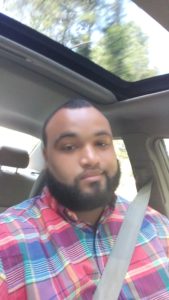 Certain times in life when you really don't have to say much, the proof is in the pudding.. sort of speak. We make decisions based on emotions, and that just doesn't make any sense. LegacyMaker Sports Network makes decisions on facts and common sense. So with that being said it's time to give five quick observations from the November 23, 2017… Thanksgiving slug fest that took place in Landover, Maryland between the Giants and the Redskins.
1. Pay Kirk Cousins!!! I have been skeptical of Kirk Cousins in the past, but in this game he was sacked five times, a tipped pass gave the Giant's their only touchdown of the evening. Besides that Cousins was 19 for 31 with 242 yards and two touchdowns. He has 19 touchdowns and only six interceptions so far this season, throwing for just over three thousand yards. This guy is really good, his top two receivers left town and now they are struggling while Kirk is thriving. I guess it's time to commit to this man or let him walk and go back to the middle 2000's searching for an answer at the quarterback position.
2. Redskins Receivers- The Redskins receivers have struggled all year. But on a day when Terrell Pryor and Chris Thompson were out with season-ending injuries. Jamison Crowder not only stepped up to catch 7 balls for 141 yards and a touchdown, but he made a crucial play in second half recovering a fumble on a hustle play when the ball hit off a Redskin on the punt return. Josh Doctson only had two catches, but one those went for the go ahead touchdown to win the game for the Redskins. The receivers must continue to step up and help Cousins.
3. The Giants defense is still really good- The Giants defense is still very strong, sacking Cousins five times and returning a pick for a touchdown, shows that this defense is still one of the best in the league even with their struggles this year. The Giants are not that far away from being Super Bowl contenders again and the task is on the front office to improve the offensive line and not waste this talent that the Giants have.
4. This is going to be simple. Stop killing Eli and get him some help or trade him in the off season. It's that simple.
5. This is also straight to the point. It's time to fire Ben McAdoo! By the way that Tom Coughlin guy wasn't so bad now was he?