NCAA MAKES TOUCH CALL, LEADING TO ANOTHER TOUGH DECISION (3-11-20)
By: Paul Scofield
Headline Photo Courtesy: Cleveland.com
​Okay, this wasn't an easy thing to just throw on paper like I normally am able to do with college basketball. The game is my passion. I've poured a lot of blood, sweat, tears and broken bones into this game, to just get back up and continue working. I've been playing this game since I was 5 years old, almost 30 years. I've followed college basketball for about 25 years. I'm telling you this because I want you to KNOW that I will view a lot of different viewpoints. If you agree with me, awesome. If you disagree, then I also will probably understand, or at least understand where you're coming from. I've never seen anything like this happen. I'm watching this UNC/Syracuse game right now and I'm realizing that I'm watching the absolute last college basketball game of the season for one of these two teams. However, that's not what's bothering me, even if I'm a UNC fan and we've beaten Syracuse the last 9 times we've played, and they've been killing us tonight.
​The biggest thing in the back of my mind is the fact that this is the last tournament game with a live audience. That seriously bothers me. I understand why, I really do. I'm coming off hearing news about an exciting NBA season being suspended, President Donald Trump halting travel coming from Europe into the United States; and THIS is what keeps going through my mind. I know that certain teams are making the decision themselves, but this is now shutting down a league, putting another on notice and the MLB is now sitting back, waiting for the NCAA to ultimately make a decision within the next few days. They've already made a big one, and the MLB will most likely follow suit. Will they also follow suit with the NBA? For the sake of the game, I can't decide what I would rather them do.
​On one hand, the cancellation, or suspension of the tournament, would reserve what the game is all about. If they continue with the tournament as is, with no live audience, they take away a HUGE part of the game. People don't really understand how much of an impact the crowd really makes. The momentum shift, the loudness of the crowd disrupts the game more than any other sport. It also muffles what actually is said on the court and the bench. This is going to effect coach's decisions, player's game and a rise in fouls. You'll see one of two things happen, a rise in fouls (technical or non-contact type fouls) or a loss of physicality. It's just a double-edged sword that nobody wants to be in possession of.
​"How would I go about this situation?" is what I was asked a short 45 minutes ago. I wouldn't have started with the live audience. In my opinion, if I'm going to try to play the game with an empty arena, I'm just packing the bars or creating house parties for people to watch the tournament. I might even force a school like Dayton, who is having a HELL OF A SEASON, to pack their own stadium or student hall to watch their games. I would never keep a live audience from a college basketball game, I'm cancelling that game immediately if I had to. And from the looks of things, they're having to cancel March Madness.
​The best month of the year for me. I look forward to this every year, more so than most other people. I do my own bracketology, like some others. I research games, fill out multiple brackets, break my head on the table over games, I change the game from VCU to UCF and vice versa a hundred times before I finally decide to flip a coin and write the winner "in ink".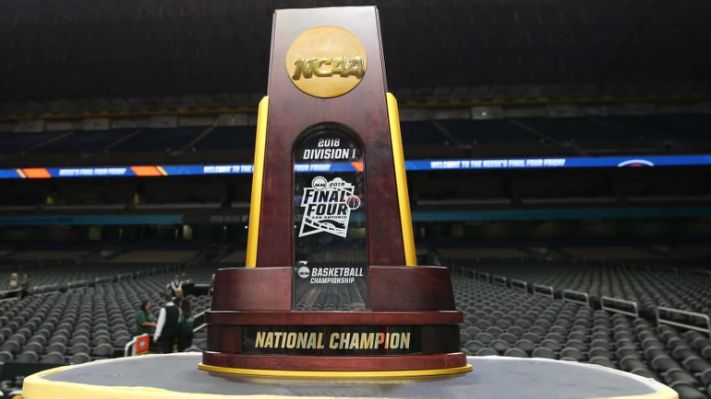 ​I will tell you one thing, if they do decide to go along and play the tournament with no live audience, those ratings are going to be through the roof. I don't believe I'll be watching until the National Championship though, depending on who is playing. It just wouldn't excite me as much, I would feel like the title winner would be meaningless, other than having an asterisk next to their name in the record books. It wouldn't feel right.
​I WANT TO REITERATE THAT I DO UNDERSTAND WHY THE DECISIONS ARE BEING MADE!!!
​Within the next 24-48 hours, the NCAA March Madness Tournament will be cancelled, or postponed until further notice. That's my bold prediction. What do you think??