Kevin Harvick wins at Darlington in First Post COVID-19 shutdown race (5-17-20)
By: Becca Cottingham
Headline Photo Courtesy: NASCAR/Getty Images
After seventy one days we are back racing in Darlington. The Lady in Black has been known to be too tough to tame. This is also the first time drivers have been behind the wheel since the middle of March. The opening lap brought several drivers bumping into one another and left Ricky Stenhouse Jr in the wall. Everyone settled down for the most part even with the competition caution. We did have two drivers who got caught speeding on pit road and had to move to the back of the pack. Brad Keselowski led all laps until the competition caution. But things heated up after the competition caution.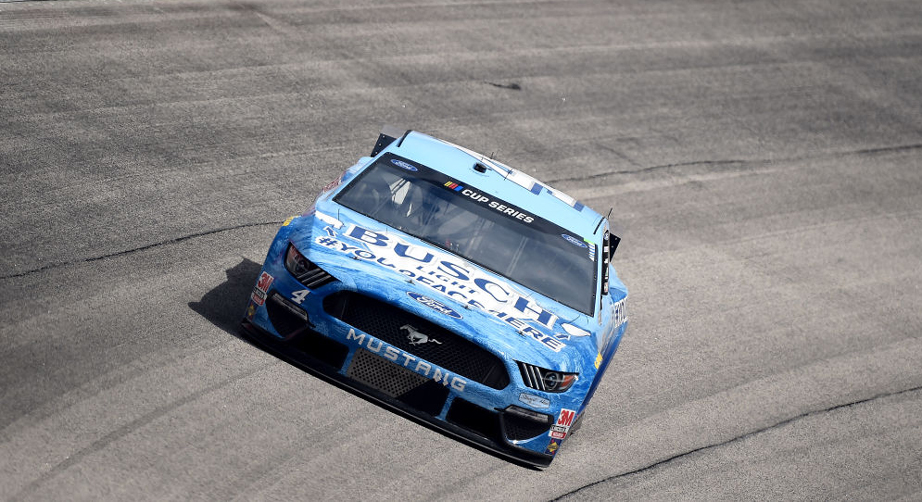 Hendrick Motorsports found themselves charging to the front with Alex Bowman and Jimmie Johnson. Alex moved in front of Brad Keselowski and Jimmie Johnson quickly behind him. Alex sadly burned out his equipment and Jimmie took over. He was set to win stage one until contact from Chris Buescher sent him spinning. William Byron was able to pull off the stage one win.

We then enter stage two and we have Daniel Suarez with issues. Then a banner gets stripped from the wall and gets stuck to Denny Hamlin front end. This caused him to start running hot, thankfully Clint Bowyer got in front of him and he was able to make some moves to get it off. It went straight to Tyler Reddick's car ultimately they had to bring out the caution to remove the banner from the wall. It looks like Kyle Busch earned his Darlington stripe by actually scraping where the wall at that banner. After some fun events, Brad Keselowski won stage two.

We start what is sure to be an action filled stage three with drivers. We have an issue with Chris Buescher that brings out a caution. Kevin Harvick team have an awesome pit stop with four tires and go him out front. Ryan Newman had an issue and went up against the wall, and then shot down towards the wall. Right at thirty to go we have a four car breakaway that is battling for a win. Kevin Harvick, Alex Bowman, Chase Elliott, and Kurt Busch have a great front of the pack battle going. Kyle Busch had a loose wheel or something causing issues so he went to pit road early and the team changed all tires. His teammates Erik Jones thinks he has a tire going down. But he stayed out to keep position. Tire appeared to not have been his issues.
Kevin Harvick after leading about half the laps won the race. He will head to victory lane without his family today. But he will be celebrating his 50th NASCAR win.