Tom Brady…Seven is Heaven, Bucs win 2nd Championship 31-9: The Super Bowl LV Recap (2-11-21)
By: James Brown
Headline Photo Courtesy: Boston Globe
​The 2020 NFL season has come to an end, and the Tampa Bay Buccaneers stand at the top of the mountain as kings of the football world. In his first season after leaving the Patriots quarterback Tom Brady has led the Buccaneers to his seventh Super Bowl title and the organization's second. The Buccaneers defeated the reigning champions the Kansas City Chiefs 31-9 becoming the first team to play in and win a hometown Super Bowl.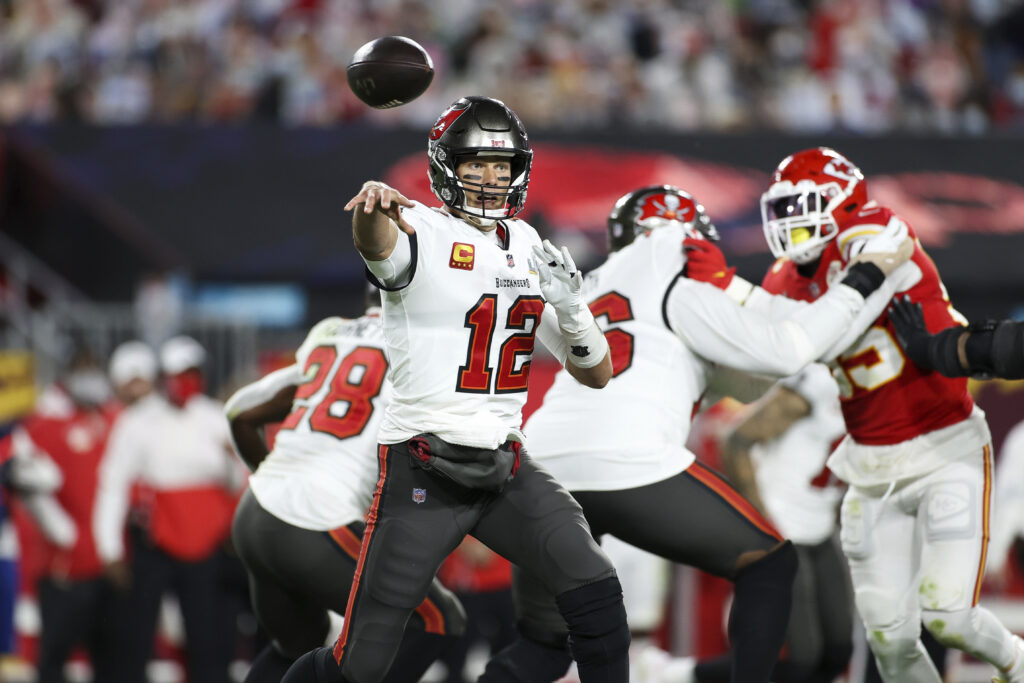 ​The game started off slow with both sides exchanging punts on their opening drives. The Chiefs struck the first blow with a 49-yard Harrison Butker field goal. Afterward, the Buccaneers got the ball, and Tom Brady lead them 75 yards capping the drive off with an 8-yard touchdown pass to Rob Gronkowski. From there the onslaught was on. The Buccaneers' defense ravaged the Chief's papier-mache offensive line leaving Patrick Mahomes running for his life. Most of the damage on defense was done by Tampa imposing front four. Shaq Barrett and Jason Pierre Paul ensured that Mahomes had no clear throwing lanes or time to find his receivers. Their pressures led to 3 sacks of Mahomes though it felt like more.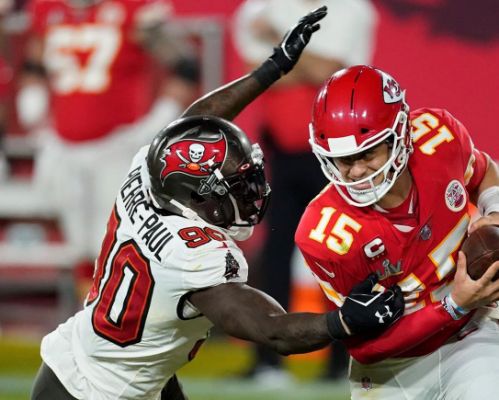 ​The Chief's high power, fast track offense was left sputtering in neutral with little to no success. Despite all of Chief's head coach Andy Reid's prowess and offensive genius, he could not find a way to penetrate Tampa Bay's defense or assist his offensive line to get his quarterback some protection and pocket to throw from. The normally brilliant Patrick Mahomes looked pedestrian at times as tried his best to evade defenders. Mahomes finished the game 26 of 49 for 270 zero touchdowns and 2 interceptions, a passer rating of 52.3, and a QBR of 49.9.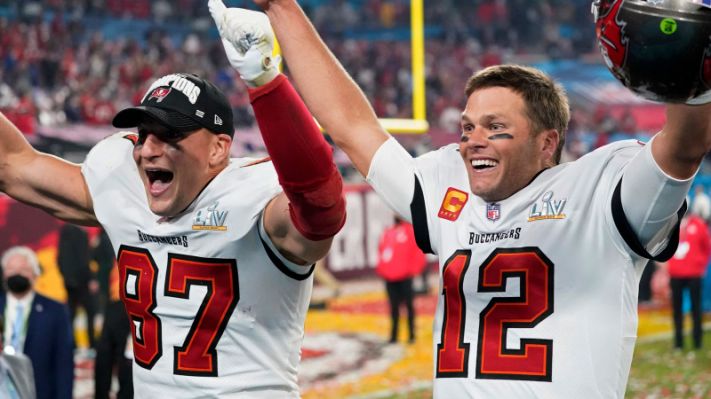 y

​Tom Brady made sure the Chiefs paid for their offensive misfires cashing in for 201 yards and 3 passing touchdowns on 21 of 29 attempts posting a 125.8 passer rating and a QBR of 81.8 Brady found his favorite postseason target and ex-Patriot teammate, Rob Gronkowski, for 2 scores and set the record for postseason touchdown passes between a QB and receiver at 13. Brady also found his favorite mid-season target addition reformed receiver Antonio Brown for a score. Leonard Fournette hammered in a 27-yard scoring run to help ice the game and seal the win for the Buccaneers and their first title since 2002.
​With the season coming to a close Tom Brady has already laid down the gauntlet that he will be back for the 2021 season to defend his crown and go for ring number 8. The Chiefs will most certainly look to rebound and return to the mountain summit. As the offseason approaches each team is given a fresh start, a clean slate, another chance to climb the mountain.