Super Bowl LV Preview: Tampa BayBuccaneers "How To Stop a Dynasty by Tom Brady & The Bucs" (2-6-21)
By: Russ Taliaferro
Headline Photo Credit: Kyle Zedaker/Tampa Bay Buccaneers via AP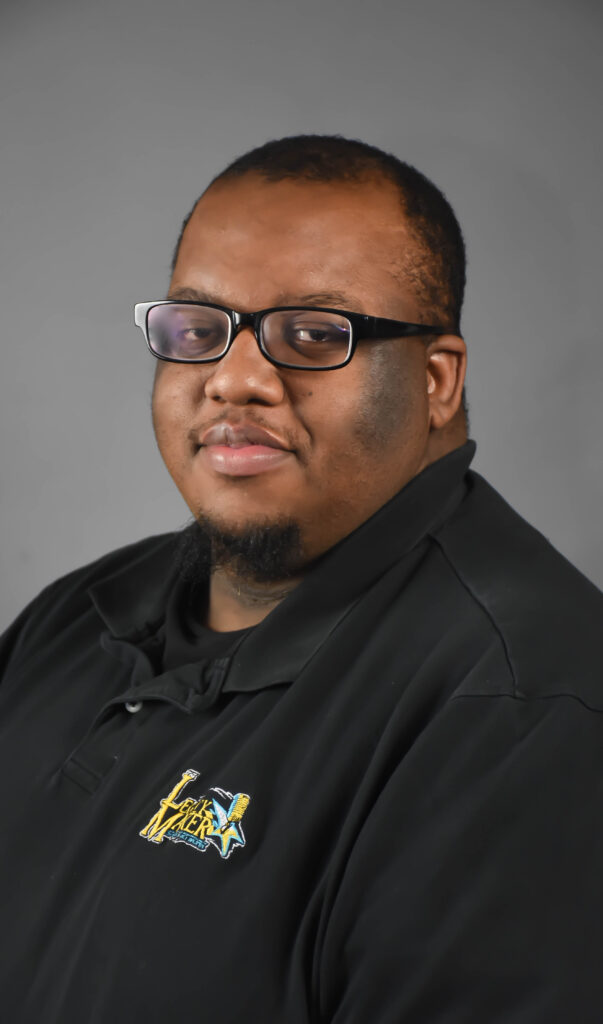 It's that time of the year again. Even with the threat of a pandemic-shortened season, we've finally made it to the Super Bowl. At this point, it kind of feels like an accomplishment that the NFL made it this far in the season. Despite player opt-outs, cancelation of the pro bowl & all preseason games, & a handful of games being rescheduled due to positive tests, we have still made it to the Super Bowl, & with some fresh faces too. Oh wait, the Chiefs were here last year with NFL wonderboy, Patrick Mahomes. Well at least the NFC side has a fresh face in the Bucs. They haven't been here since '02, but their QB is pretty familiar with this concept of a championship dynasty, which he's trying to disrupt one from getting started. The Bucs have what I believe to be the only quarterback currently in the league that truly knows about being a part of a championship dynasty, & that man is in his first year starting for his new team, Mr. Tom Brady. Who better to learn how to stop a dynasty from forming from the man who was the head of the most recent one?
When you think of what a team needs to contend for the Super Bowl, one thing I'd say you need playoff experience & the Bucs have that in their new 10-time Super Bowl starting QB, Tom Brady. As I just mentioned, Brady will be starting in his 10th Super Bowl this year, which is double the next QB on the list (John Elway; 5), with a 6-3 record so far. Those previous 9 appearances are more than the rest of his offense combined, including his favorite tight end target Rob Gronkowski. The weird thing about the Bucs change of quarterback, they still went backward in terms of total offense compared to the 2019 season, but I'm sure everybody would agree that they still were a much better offense after the change. The efficiency of the offense especially was night & day, as the turnovers went down to less than half of the previous season. Brady, & Gronk, definitely helped change the mindset of the offense when they came in to share their wisdom of what it takes to make a deep run in the playoffs. Brady proved himself that he still has some juice left in the tank by reaching his second-highest mark in passing TD's (40) in his hall of fame career. It also helps when you pair him with 2 All-Pro receivers like Chris Godwin & Mike Evans, the latter of which just broke Randy Moss' record of consecutive 1,000 yd seasons by a receiver to start their career. I must also mention that he set the new record while never eclipsing 100 receptions in any of those seasons, something Moss did twice while setting the old record. I think it's safe to say for a while that Mike Evans is the best wide receiver in Buccaneers history & he's just building on that legacy after another stellar season. Brady sure was glad to have him, & Godwin, as his last few years in New England was lacking a top tier target. No disrespect to Julian Edelman, but I don't I'd be the only one to say that Mike Evans is on another level. Of course, nobody here is going to complain about a stout offensive line as well 😉 😉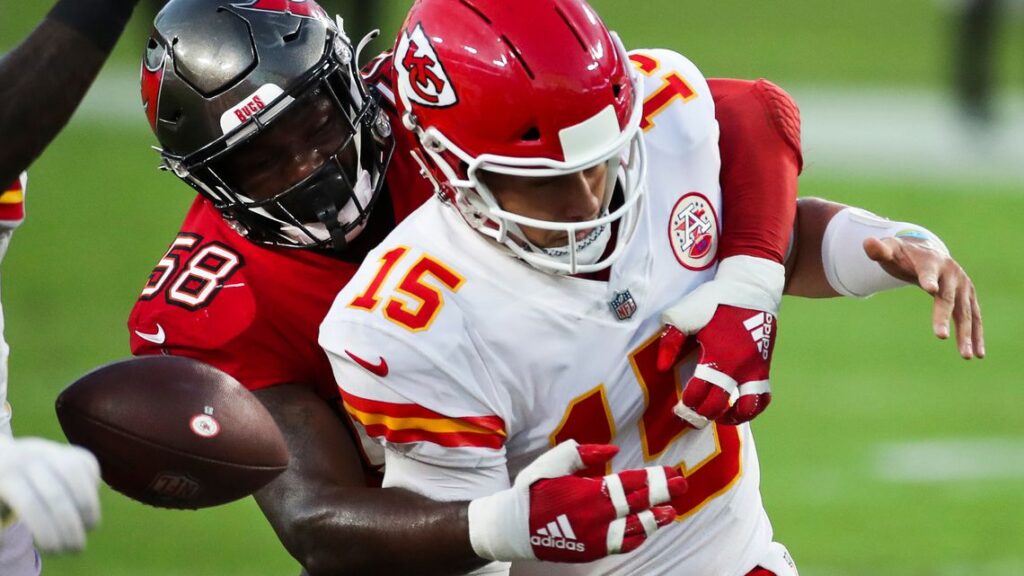 I must ask you a question that might sound familiar. What comes to mind when a team wants to be in contention for a Super Bowl? My answer this time is stars & studs, & the Tampa defense has plenty of both. That front seven of Todd Bowles' monster 3-4 defense will give you nightmares on planning to contain them because you won't be able to completely stop them, you'll slow them down for a second. Even though no single player tallied 10 sacks on their own, they were one of only 2 teams to have three separate players rack up at least 8 sacks, the other team being Pittsburgh. As for the linebackers, if you don't believe in a core lead by Lavonte David & his second-year protégé Devin White, I don't know what I can say to change your faith. The protégé soon-to-be-master White led the team with 140 total tackles & is a part of the aforementioned trio that had at least 8 sacks. As a Middle Linebacker, 9 sacks is very impressive. Add on the fact that he's only in his second year, & it'll be easy to see big things if they can keep this core of White, David, Barrett, & JPP together as long as possible. Their secondary may not have the stars that everybody knows, but these studs along with their 15 team interceptions, help the team finish in the top 5 in total takeaways. Also helps when you're one of 6 teams to finish with a +8 or better turnover ratio. To be frank, Mahomes & company better be careful to try their patented 4th quarter, 2+ TD down, comeback because it might not be so easy against Tom Brady & this kind of defense helping him.
I feel like I'm beating a dead horse to bring up Brady's age while I'm mentioning how he got this experience. He will turn 44 in August right before the next season starts. For a fun comparison, Pat Mahomes Sr pitched just 3 more seasons of his 12 year MLB career after Brady was drafted. The younger Mahomes was about to turn 5 at the time. I think at this point, I would hope you could understand that I believe many things turn a team from a pretender into a serious contender & I've even laid a few of those things out for you. Now I'm going to hit you with another example to build from. Success. Brady has a bunch of experience playing in Super Bowls, but as much the world loves to crap on Lebron for his success rate in the NBA Finals, we'd do the same to Brady if he had fewer rings with the number of chances he's had. Like King James, Brady will now have 10 chances at a championship ring, but unlike King James, Brady's success rate is already much better than his NBA counterpart. For the record, Lebron has a 4-6 record in the finals after the bubble-shortened season & Brady is sitting at a 6-3 record going into this 10th chance. I got another stat for you because I am Statman. Brady is one of 7 quarterbacks to start in at least 4 different Super Bowls, but we're going down a rabbit hole a bit with this stat, so it's not done there. Of those seven hall of Famers & soon to be hall of fame QB's, Brady is 1 of 4 to win consecutive Super Bowl starts. If the Chiefs win on Sunday, Mahomes will join that second list of QB's, but the proof is in the pudding here for Mr. Brady. When he gets to the Super Bowl, he's pretty much a lock for the win, unless he's going against the NFC East. He addressed that problem when he took his talents not quite all the way to south beach, but Tampa instead, where he hopes to bring championship wins to as well