2 Up 2 Down Report (December) (1-9-22)
By: Tyrone Montgomery Jr.
Headline Photo Credit: Cleveland Cavaliers/NBA
Up 
Cleveland Cavaliers
Some of the best basketball has been played by the Cleveland Cavaliers this season. Last year, they were a lottery team. They have been a lottery team since Lebron left AGAIN. What's most impressive is this team has had some of the worst injuries all year. Kevin Love has missed time. They lose their leading scorer Colin Sexton early this season. And they most recently loss Ricky Rubio who has been playing the best basketball of his career. So how has Cleveland been able to be so good this season? They have given the green light to Darius Garland. Garland has been starting alongside Sexton over the years but Sexton has been the go-to guy. Sexton is strictly a scorer. Darius Garland is more of that combo Guard who can be a pure PG but score when needed. He plays defense and his IQ is up the charts. Another reason for success is being in the lottery all of these years and finally striking gold. Evan Mobley looks to be Rookie of the Year this season. He looks like a future superstar in this league. He scores inside and out and he's aggressive on the boards too. He's paired next to one of the best defenders in the league in Jarrett Allen too so that helps this club. They're able to use different lineups that work in their favor as well. Being so deep and having guys like Kevin Love and Lauri Markkanen come off the bench is huge! And kudos to the coaching staff and front office. Nobody expected this team to be this good this season, especially with all of the injuries they've endured. JB Bickerstaff should be in Coach of the Year conversations. And how about the aggressiveness to keep winning. Once Rubio went down, they went and acquired Rajon Rondo. This team won't miss a beat. The Cleveland Cavaliers are finally heading in the right direction for years to come.
Phoenix Suns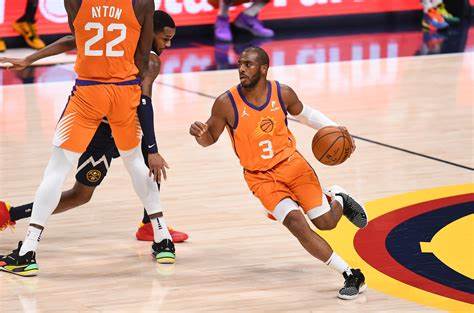 Last season, it felt like the Phoenix Suns went to the NBA Finals by default. They beat a Lakers team who barely made it to the playoffs in the first round. They then defeated a Jazz team that didn't quite have the experience. Finally, they ran into the Clippers who had lost Kawhi Leonard due to injury. So they went to the finals with a lot of chips falling their way. There's a bit of a pattern here and maybe it's time to realize and accept the fact that the Phoenix Suns are just that good! Last season, they hovered between the 1 & 2 Seed. It was a neck and neck race with them and the Utah Jazz. This season, they are doing the same thing. Only this time, it's the Golden State Warriors. The Suns brought back the same squad but like that Utah Jazz team from last season, they are much more experienced. I said it last year and I'll say it again this year. The Phoenix Suns have one of the best coaches in the league in Monty Williams. The Suns don't have guys that scare you besides Devin Booker and Chris Paul. As good as DeAndre Ayton has been, he doesn't intimidate teams and that may be why he hasn't gotten that max contract. This team is a bunch of average players that are complimenting a pure PG in Chris Paul and a dominant scorer in Devin Booker. Last year in the finals, they lacked size. Ayton was a one-man show there. They just picked up veteran Bishmack Biyombo and he has been a perfect piece to their puzzle. The Suns are just a good team and it wouldn't surprise me not one bit if they get back to the NBA Finals and possibly even battle in a rematch with the defending champions Milwaukee Bucks.
Down
Zion Williamson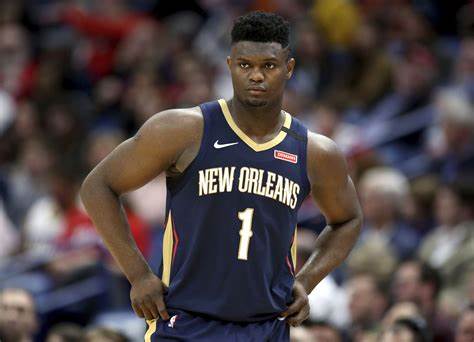 When I was growing up, my uncle had one of the most attractive vehicles I have ever seen, the Dodge Durango. It was fully loaded, black on black, tinted windows, and it even had a set of shiny nice rims too. It looked good on the outside to the human eye, but on the inside, it had some serious problems. That car stayed in the shop and the main reason was it had a bit of some transmission issues. Anything related to the engine is a red flag. Zion Williamson is that Dodge Durango. The guy stays hurt and he just can't seem to overcome this issue. What's worst is that he has an issue staying in shape too. What's alarming there is the NBA is consumed fully of running. Like that Dodge Durango, Zion has become a regret. The good thing about the Durango is my uncle leased his vehicle. I would be surprised if the Pelicans decide to finance with Zion Williamson rather than lease with him. I'm a huge NBA 2K fan. It nearly broke my heart when 2K Sports opted to make Zion Williamson the cover athlete for the very first Next Gen NBA 2K game. Here is a little bit of a disclaimer: I am by no means a hater of Zion. I think he's extremely talented. I even drafted him in A LOT of my fantasy basketball leagues. But that is where a lot of my frustration comes from. I ended up dropping him because of the report of him having a setback in his rehab. There's been a lot of issues already with Zion and he hasn't even been in the league a full 3 seasons yet. It's mind-boggling that his camp wants him out of New Orleans when he hasn't even had a full season played healthy there yet. Sure, the dunks and the excitement at Duke were fun to see. It was certainly entertaining. But this is the NBA. He has no skill in his game and due to injury, he can't even work on it yet. Zion's hype was fun, but he is not who people make him out to be and he has a long way to go to reach his true potential.
What To Make of The Pistons?
There is no secret that the Detroit Pistons are tanking. My only question is why? What's weird to me is the simple fact that Jerami Grant's name has been in trade talks ALL season long even while being injured. Jerami Grant isn't the home run hitter. He isn't the franchise cornerstone. The Pistons didn't even find gold with him. With that being said, he is a great player and will make a great piece to a core of a championship team. At this point, we are all aware that the Pistons aren't a championship team so I understand somewhat why the Pistons may want to trade him. But the guy is still young and they just signed him. Plus, he has put up great numbers since joining the Detroit Pistons. The Pistons made an earnest effort to sign him in free agency too judging by the contract he received. So what on God's Earth are the Detroit Pistons doing? Your guess is as good as mine. Killian Hayes hasn't turned out to be what we all expected and wanted him to be either. Even when he is healthy and playing in NBA Games, he is nonexistent and his presence isn't felt. Isaiah Steward is solid. He is who he is. He has already reached his ceiling in my opinion. He will get a lot of rebounds and play good defense in every game, but he won't be much of a threat offensively. He is truly a hard-working player and every team needs that. Those types of players aren't necessarily cornerstone players either. The only player that's worth noting on this team that is a good step moving forward is Cade Cunningham and it is still extremely early for him in his young career. He looks to be a great up-and-coming player. He brings it on both ends of the floor. His shooting could use some work but he never loses confidence in his shot even while struggling to score. He does a little bit of everything. He is a good rebounder and facilitator as well. Hopefully, the Pistons can add some quality talent around him. Saddiq Bey is worth noting as well. He is a good quality player who many teams would want if he was to hit the open market. Either way, the Pistons have their hands full in trying to right this ship in Detroit.