The 3 Putt Golf Show: 2022 Masters Preview (4-6-22)
By: Victor Herrera
Headline Photo Credit: PGA.com

The week has officially arrived when someone will earn a green jacket in Augusta, Georgia, and claim the first major championship this year. Yes, that is correct it is Masters Week. The one time of the year when every golf fan in the world is glued to their TV. Only hope they will someday get to see this prestigious event in person.

All the buzz so far at the Masters has been around whether or not the great Tiger Woods will be playing. When the report first broke it was reported that Woods was a "game-time decision". A lot of people are concerned if Tiger will in fact play. No need to worry. After seeing many reports of players who played with him, it appears he is ready to be a contender. Seeing Tiger play with his son Charlie in the father and son tournament, made me believe he would be ready for the masters. According to Dan Rapaport Tiger looked good, when he got tired his misses were being pulled. This means if Tiger makes the cut look for rounds 3 and 4 if he consistently pulls the ball. If this happens it will be a clear indicator that Tiger is getting tired.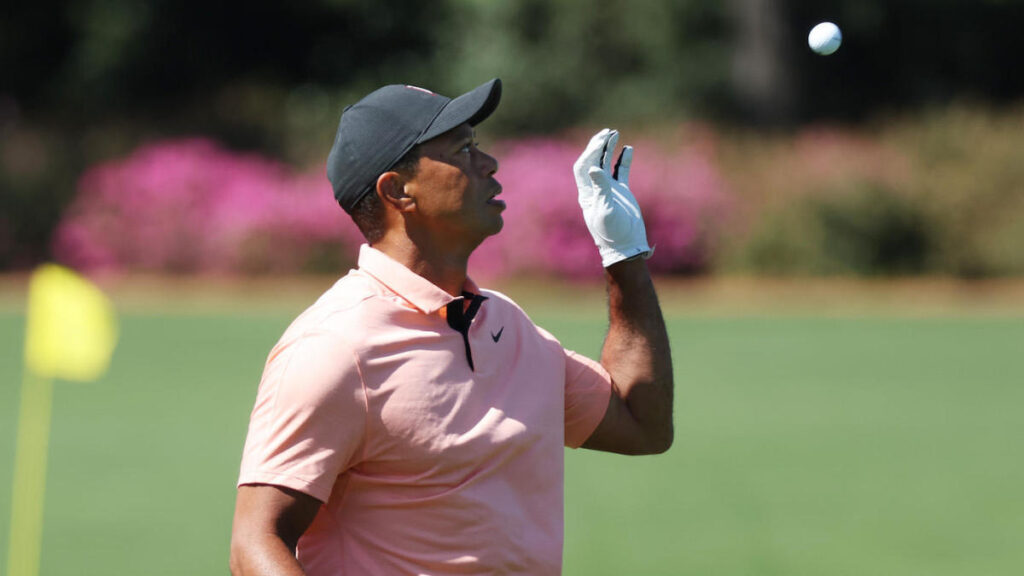 John Rahm and Justin Thomas are the top favorites to earn a green jacket this year. John Rahm's last appearance was one he hopes to forget about. Rahm placed 55th in the Players Championship carding 2 over par. Rahm has yet to win on tour this year, with his best finished coming in 2nd at Sentry Tournament of Champions. Justin Thomas has found some success his best start was the last tournament he competed in at the Valspar Championship where he finished in 3rd. Thomas has also not been able to register his first win of the 2022 season.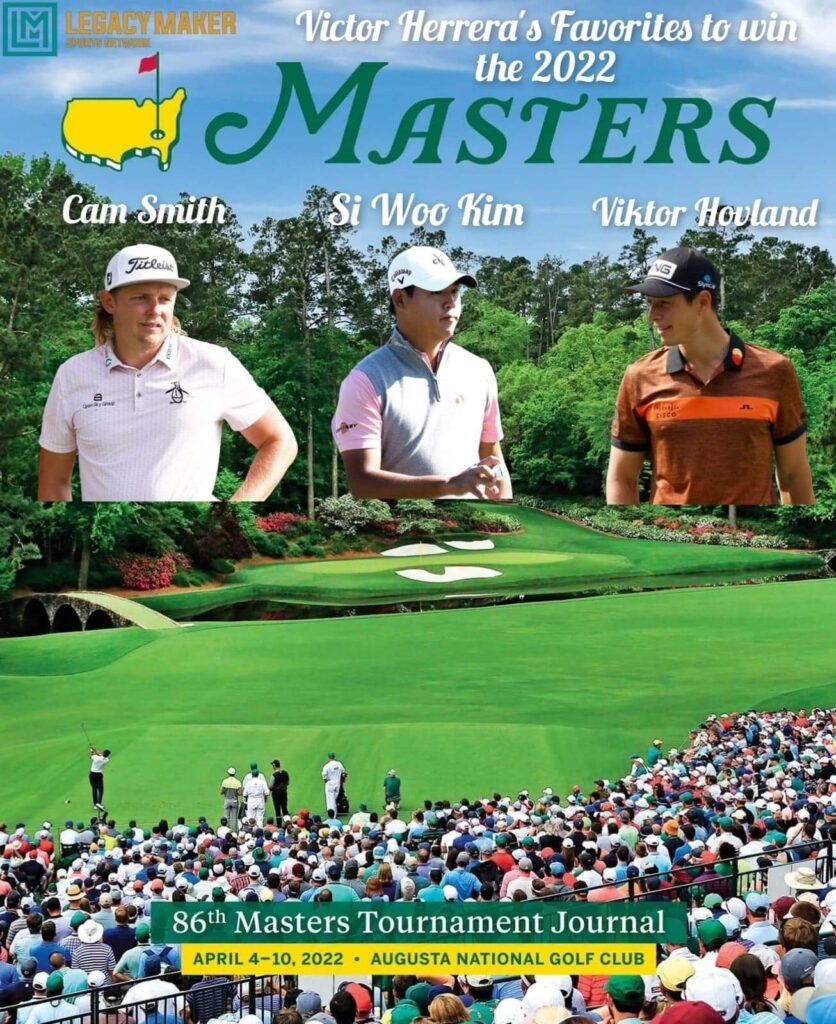 My 3 favorites to win the Masters are as follows, Cam Smith, Viktor Hovland, and Si Woo Kim. Cam Smith is my favorite because of his ability to improve his short game over the past years. He has found his stride of late, winning the Players Championship this year. Smith's best finish at the Masters came in 2020 with a 2nd place finish. Viktor Hovland is another young golfer who has taken the golf world by storm. Although Hovland started the season off right with back-to-back wins, he has cooled off as of late. What makes Hovland stand out is his ability to hit his irons with consistent strikes, which is why he has an 80.39 percentage of greens in regulations. I added Si Woo Kim to the list after seeing him play this past week at the Valero Open. Kim had a strong showing in San Antonio and had put himself in good contention in the final round. A bad front nine is what kept Kim from going for the win. Kim would rebound the back nine. A bright spot in Kim's game is his ability to rebound in the middle of the round. If he can maintain 4 consistent rounds do not be surprised to see him atop the leaderboard heading into Sunday.

Another notable headline going into the Masters is that JJ Spaunwon his first PGA Tour event last week in San Antonio earning him his first appearance in Augusta. Rickie Fowler was not so lucky as he did not qualify and will miss out on another attempt to claim his first major. After earning his first win on tour Tony Finau has seem to have lost a step in his game. Finau looked good for the most part during his final round at the Valero Open but did miss some makable putts on the back 9. This is cause for concern, but if he can make putts early and build confidence. There is no doubt he will have a good finish at this year's Masters.