The Commanders Lose to Minnesota Late at Home (11-6-22)
By: Tyrone Montgomery Jr.
All Photo Credit: Washington Commanders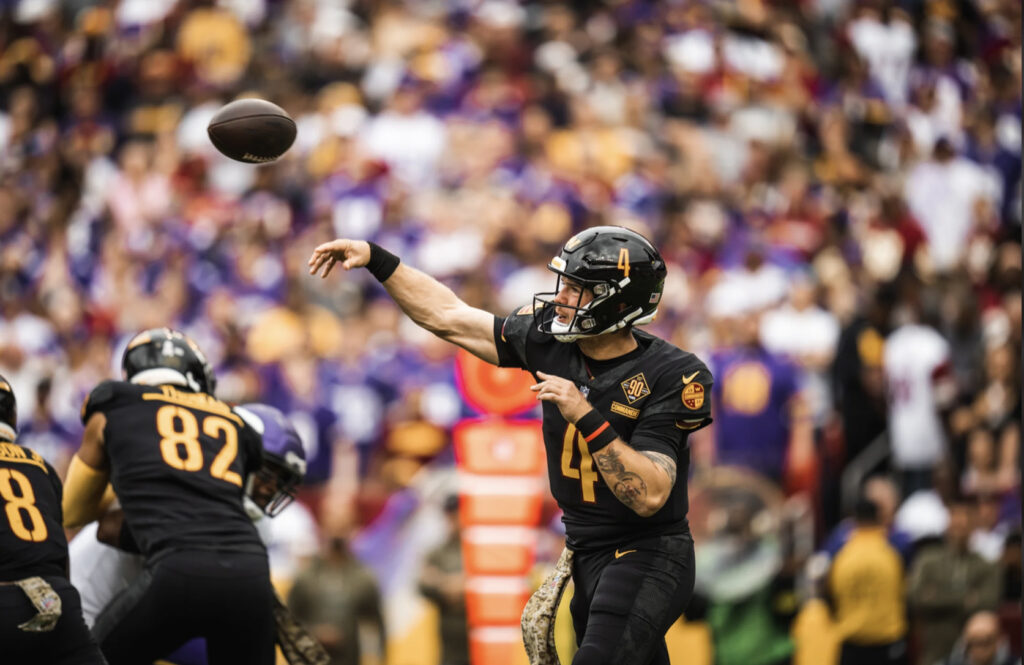 The Washington Commanders came into this game on a three-game winning streak. Overall, the Commanders have been playing well on both sides of the ball. QB Taylor Heinicke has carried the torch well in Carson Wentz's absence. Defensively, they always come to play. That pass rush is a force to be reckoned with, as the Commanders are in the top 10 in sacks for the season.
In this game, the Commanders lost 20-17 to the Vikings. QB Kirk Cousins has been solid all season for Minnesota as they are now 7-1 for the season. If the Commanders wanted to win this game, they needed to give Kirk Cousins problems today. Despite the Commanders being top 10 in sacks, they only managed to get three sacks today. That wasn't enough to get the job done in Washington this week.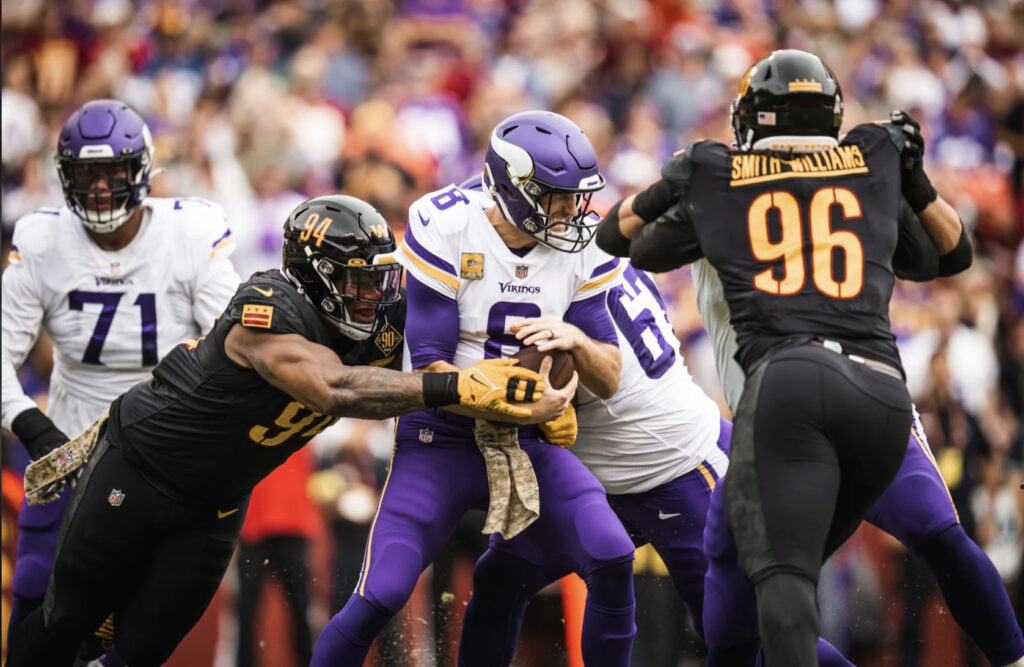 The Commanders tend to always get off to a slow start every week. This week was no different as they failed to score a single point in the first quarter. They were trailing 7-3 at the half. Despite their early struggles, Washington gained control of this game in the third quarter but failed to put them away in the fourth. It was a late Heinicke interception that hurt the Commanders in this game.
Let's not throw all of the blame on Taylor for this loss. The running game couldn't get going in this matchup. That truly made life rough for the entire offense. As great as they are, the defense was gassed late in this game. The Washington Commanders will have their hands full as they play the undefeated Eagles in a primetime Monday Night game in Philadelphia.