William & Mary Ready for a Deep Playoff Push with a 54-14 Route Against Gardner-Webb (12-3-22)
By: Joe Dillard Jr.
Headline Photo Credit: Kristina Roulo-LMS Network
On a gloomy December day, we have playoff football in Williamsburg! Number 5 ranked William and Mary kicked off the 2022-2023 playoff run against Big South representative Gardner-Webb in a first-time meeting and looked the part as the CAA conference Champions. Coming right out the gate the Mike London lead Tribe looked ready to defend home turf as they mounted a strong first-half performance with a shutout from the defense and the offense scoring the ball. With 13 players making All-CAA Conference honors, the Tribe displayed why they are a serious threat to contend for a national championship. They jumped out to a 34-0 halftime lead to dominate the Bulldogs of Gardner-Webb. The Tribe totaled 380 yards of offense in the first half doubling the Bulldogs which was held to 146. What looked to be one of the best offensive calls for offensive coordinator Christian Taylor.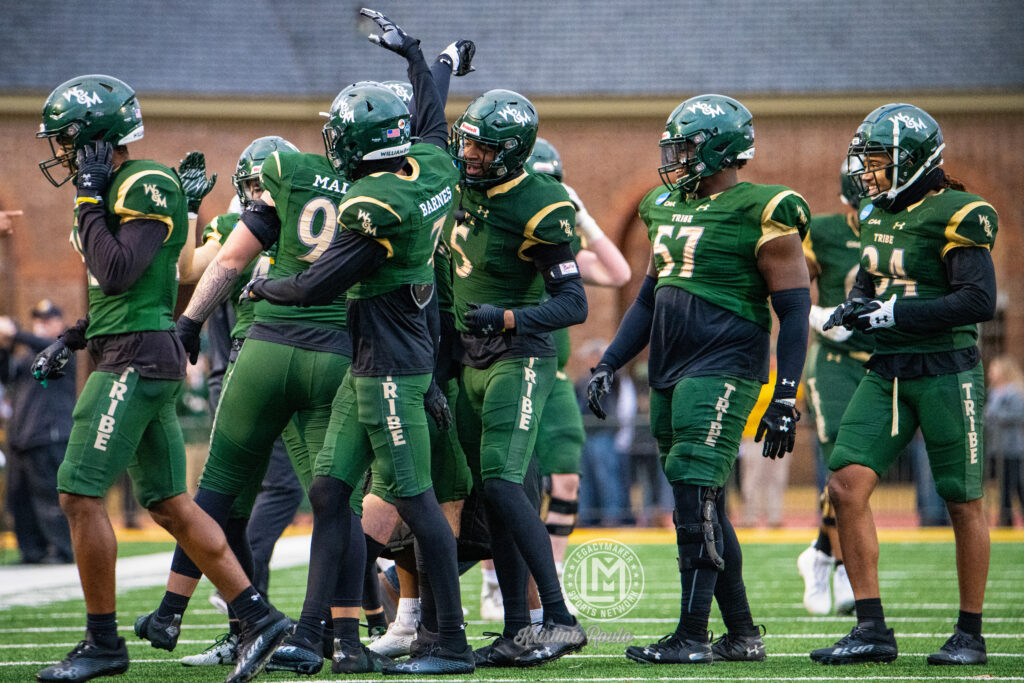 Darrius Wilson was 10-17 with 189-yards and 2 touchdowns which normally would be a good game state line for Wilson, but he came out on fire spreading the ball out and delivering strikes. As far as the ground game Donovan Lester and Bronson Yoder each had a first-half touchdown. With an electric first half of football, the Tribe finished the game strong although giving up points managed to keep their feet on the pedal to a 54-14 route. The defense forced 6 turnovers and allowed only 3 trips in the RedZone. The player of the game would be Darrius Wilson who totaled 240 passing yards on 14-24 passing for three scores. He also led the team in rushing with 89 yards on 8 carries. They advance to the quarterfinal and will continue this showing of great football as they will play the winner of the Montana State and Weber State games. If Weber State wins the Tribe will host another home playoff game however if number 4 seed Montana State wins, then the Tribe will travel to Bozeman, Montana.