#25 Liberty Continues To Dominate, Defeats UMass 49-25 (11-18-23)
By: Ty Tracy
Headline Photo Credit: Aziz Ibrahim-Liberty Athletics

​No. 25 Liberty Flames heads into the final home game of the regular hosting Massachusetts Minuteman Saturday afternoon after the outstanding performance last week against the ODU Monarchs 38-10 probably one of the best performances they had since the second half of the season. The Liberty Flames keep the perfect winning streak alive with a perfect 11-0 record for most wins in program history with a 49-25 victory. The win over Umass helped the Flames surpass the 10-win total seasons set in 2008 (10-2) and 2020 (10-1). The Flames just had another dominant game against the Umass Minutemen.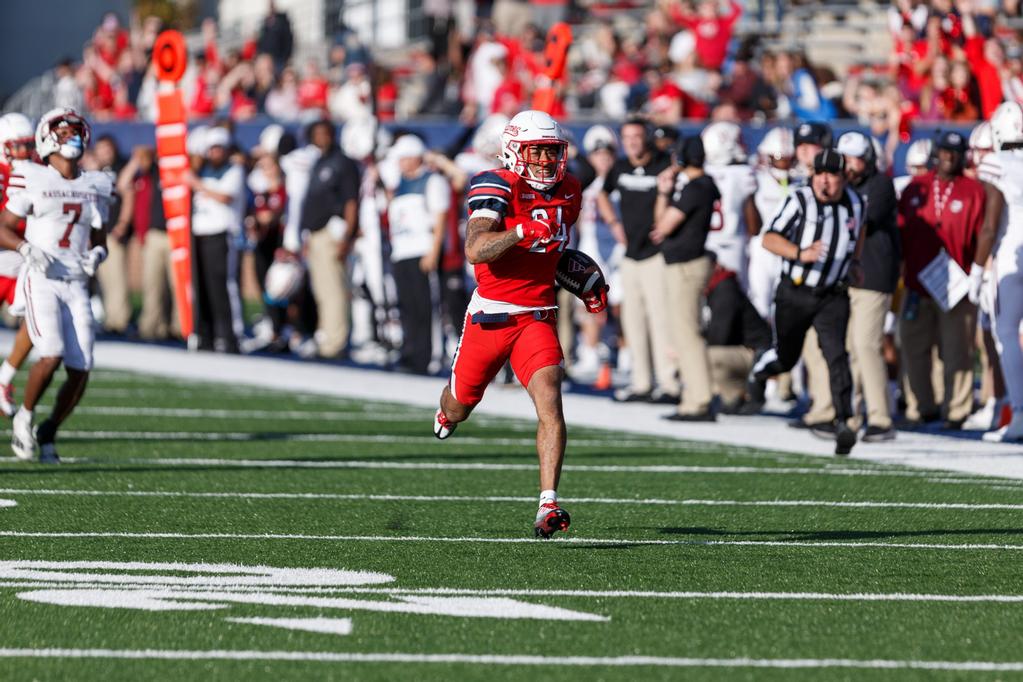 ​The Liberty Flames offense gave the UmassMinutemen defense a hard time to stop the entire game. As the Liberty run game continues to give the teams a hard time as the Flames rushed their fourth 300-plus yard game in its last five outings with 324 yards on 51 carries and four rushing touchdowns averaging 6.4 yards per carry with RB Quinton Cooley and QB Kaidon Salter leading the backfield again both rushing over 100 yards while Salter lead the rush with 118 yards. Liberty TE Austin Henderson talks about their run game saying, "And I think every game that's kind of our mindset: running the ball, just go down there and pound it and just run the ball as hard as we can. We kind of exploited some of the things they were doing defensively."Salter and Cooley join RB Rashad Jennings and QB Zach Terrell for a QB-RB duo since 2007 to have over 10 or more rushing TDs in the same season as Salter has 11 and Cooley 10 rushing TDs. Salter finished threw for 225 yards with 2 passing TDs hitting TE Austin Henderson twice in the endzone finishing with three catches for 25 yards. The Flames offense finished with 549 total yards compared to Umass's 391 total yards of offense.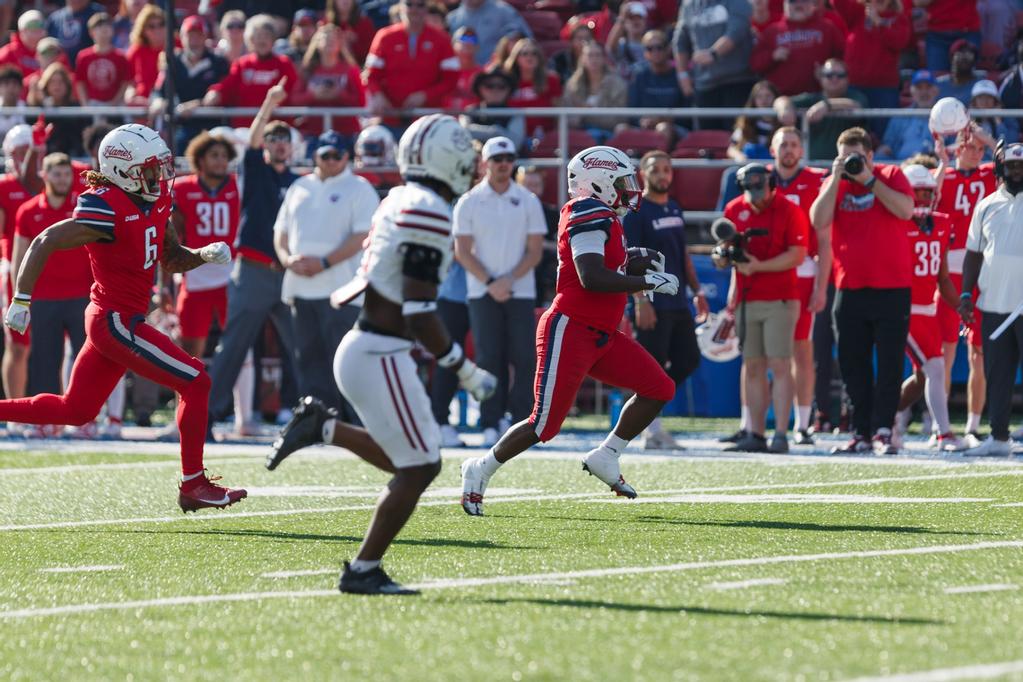 ​The Flames Defense played a pretty good game overall holding Umass to 10 points in the first half until two late touchdowns towards the end of the game. The Defense created three turnovers and picked six from Preston Hodge for 62 yards getting a defensive TD on the board as Hodge mentioned that "I knew I was going to the house" after getting the INT. But then, the team started slow once again only putting up 14 points in the second half. Liberty Flames Head Coach Jamie Chadwell commented about the Flames not finishing all four quarters that he wants them stating, "That's two weeks in a row we started well. And as a coach, we've got to figure out how … to finish with that same intensity through all four quarters. But it was it was good to see us come out like that." That has been the Flames' issue so far in the second half of the season is finishing all four quarters.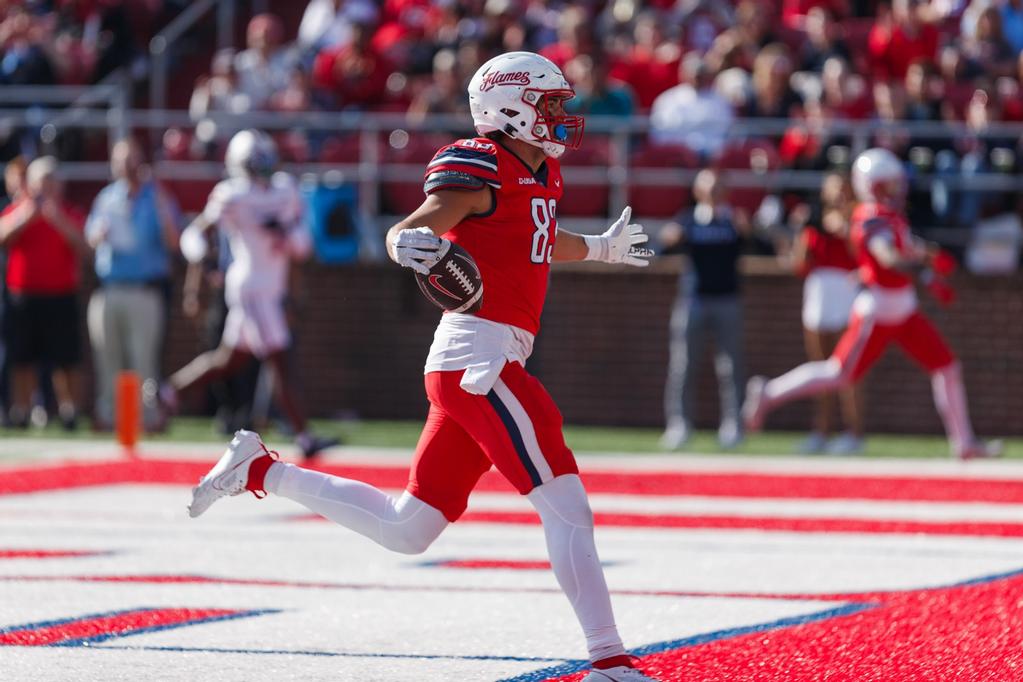 ​The Flames will wrap up the season against UTEP for the last game of the season before their conference Championship game against New Mexico St Aggies on December 1st. New Mexico St Aggies is coming off a huge victory against an SEC powerhouse Auburn Tigers with a 31-10 victory sitting second place behind the Liberty Flames. The Aggies will play against Jacksonville St Gamecocks. There are still concerns about the Liberty Flames schedule as people still claiming that they have one of the weakest schedules in the FBS level sitting at No. 25 in the National AP rankings. Coach Chadwell commented about it saying, "What we've got to do is control what we can and keep winning and keep playing well and let the dominos fall."