Sam Howell The Future? Washington Sends The Cowboys into The Postseason With a 26-6 loss (1-8-23)
By: Joe Dillard Jr.
Headline Photo Credit: Brad Mills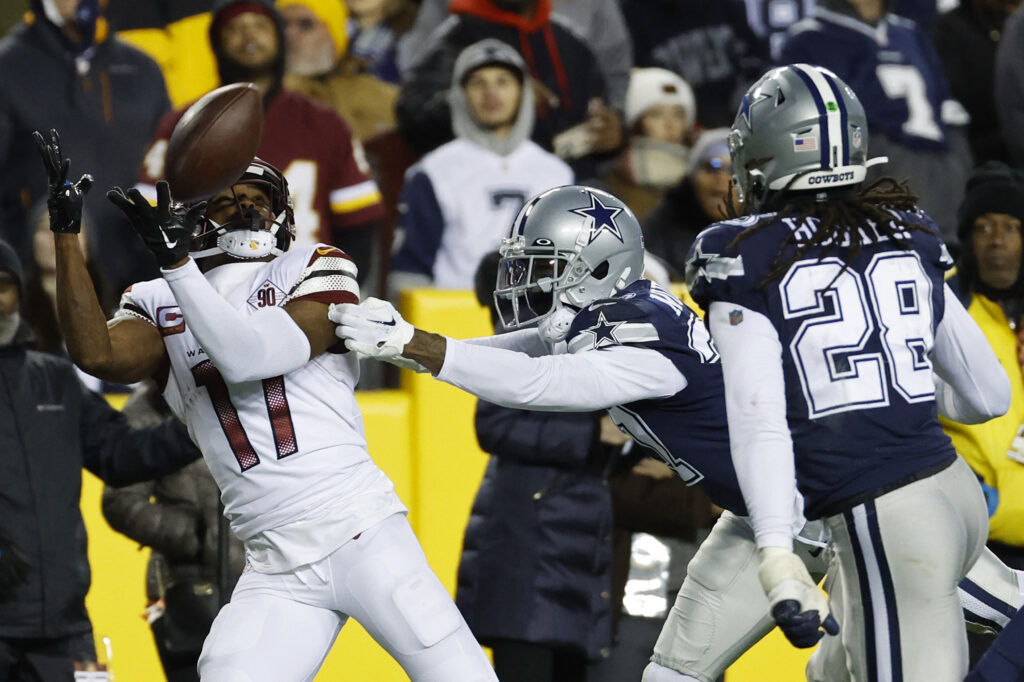 With the last game of the season, Washington host Dallas for the 121st meeting between the two storied franchises as one prepares for a playoff run while the other looks to find a new spark behind the center. With the Commanders looking to improve at the quarterback position, this allows the staff to evaluate the fifth-round draft pick, Sam Howell. After a kickoff start with Dallas receiving the ball, Washington holds to a punt which the snap got botched and gave Washington their first red zone possession. With his first pass, Sam Howell delivers a strike to Terry McLaurin for a 16-yard touchdown pass to give the commanders an early 7-0 lead. After a couple of punts, Dallas muffs a punt and gives the Commanders another opportunity to score only for Joey Slye to miss a 31-yard kick.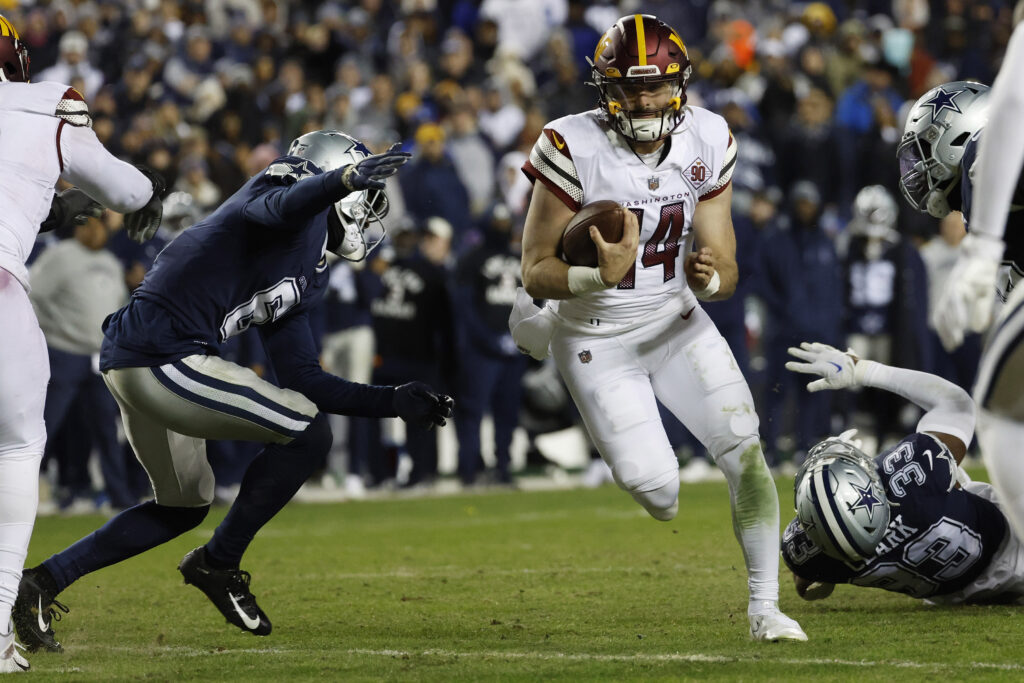 With Dallas looking to be checked out and the offense stagnant, Washington did not capitalize on the opportunities as Joey Slye missed his third kick and Howell throws his first interception which came in the RedZone totaling up to 14 points wasted by the Commanders. As the first half comes to an end Dallas looks to run their hurry-up offense before the half to try and get some points on the board. With 2 minutes left, Dak finally has the Cowboys moving into Washington territory to find CeeDee Lamb in the endzone for 6 before the half-ending. Kicker Brett Maher joined Joey with the kicking woes and missed the extra point which had the first-quarter score of 13-6. With a bunch of punting Washington finally put together a great drive with Sam connecting with Terry on a deep 52-yard route up the sideline.
For the rest of the game Washington dominated with Dallas having less than 200 yards of offense and must have seen the Eagles winning and stopped trying as they did not amount to 100 yards in the second half. Howell went 11 for 19 with a couple of big throws with Jared Patterson going for 75 on 16 carries. As Washington heads into the off-season, they have a lot of changes coming but only time will tell as many speculate if Daniel Snyder will be returning and if the coaching staff will be back. One thing for sure is Sam Howell will most likely be invited back as the penciled-in number one and as the off-season arrives only time will tell what the Commanders will look like come the 2023-2024 season.