2023 ACC Men's Tournament Championship Game Recap: Duke Punches Ticket To The Big Dance (3-11-23)
By: Joe Dillard Jr.
Headline Photo Credit: Bob Donnan-USA Today
On a Saturday night in Greensboro, North Carolina where an ACC tournament championship was on the line. One thing was obvious, both teams and fans came ready to show out and are crowned the 2023 ACC Tournament Champion. With a sea of Orange and Blue in the crowd, tipoff was just due and with Duke winning the tip the crowd erupted into those three words "Let's Go Duke". That led to a 6-0 run in the first three minutes of the game. UVA didn't hit the scoreboard until an Armaan Franklin three-pointer cut the deficit in half.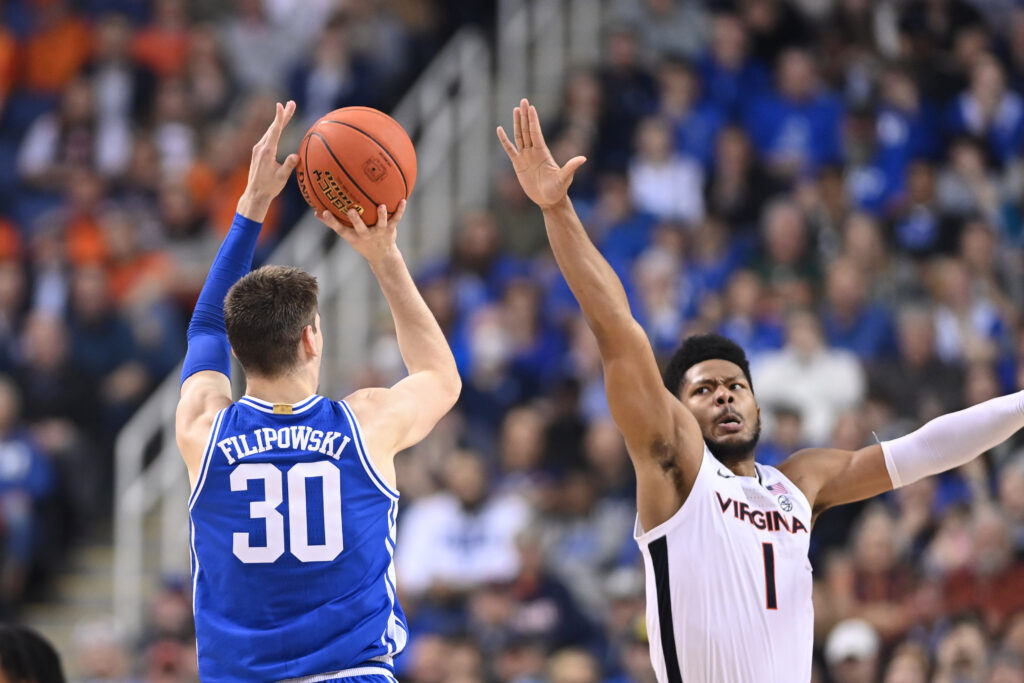 As both teams battled Duke appeared to have the best player on the court with Kyle Filipowski going for 11 points and 5 rebounds. With both teams playing great defense the first half was Duke by 7 points 24 to 17 at the half. In the second half, Jeremy Roach came out with guns blazing and had eight points early in the second half. It felt like UVA made four attempts that went in and out and just was an example of a bad shooting night going 6-22 from the field and 1-7 from three-point land, and a whopping 4-8 from the foul line. Normally a team would be down double figures with that performance however only down 7 UVA stayed in striking distance. For the first time of the night, after an Armaan Franklin three, the UVA chants were heard in the building as UVA trailed by that same 6 points from the beginning. On the next possession, Jeremy Roach comes down and knocks down a three, and Duke nation goes crazy in the Greensboro Coliseum.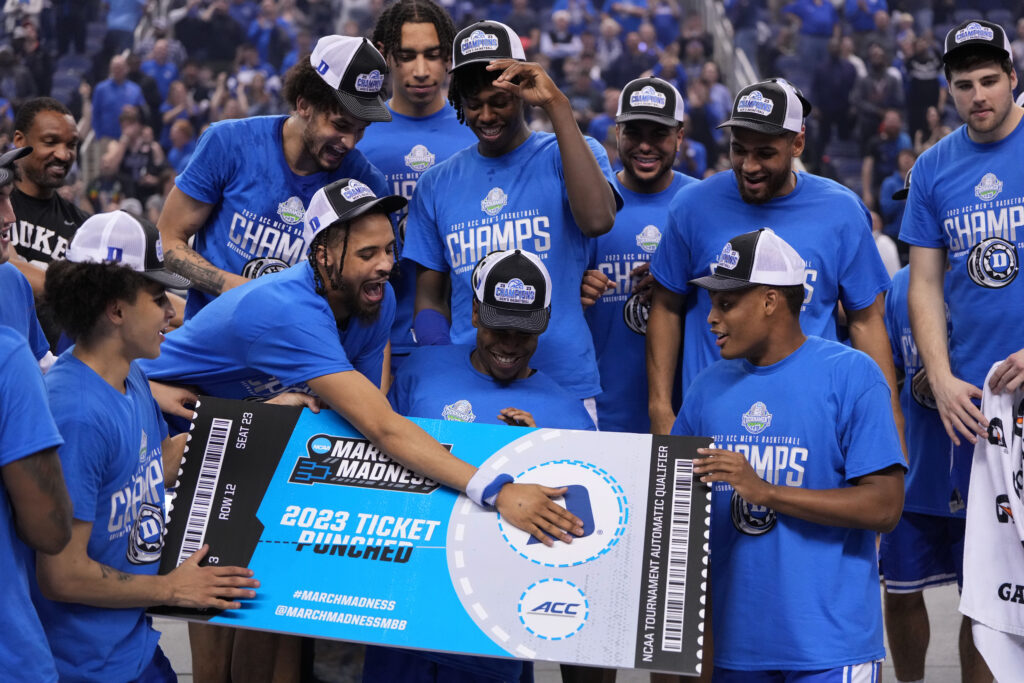 With Duke still in control Kyle Filipowski gets his third foul and goes to the bench with 13:53 left and the score 36-25. Duke goes on a 5-minute drought until Kyle scores a bucket just under the nine-minute mark. There was no answer tonight for Kyle and Jeremy as the two combined for 43 points and cap off an ACC Championship with a 59 to 49 victory against UVA. UVA shot a miserable 16-48 and with Kihei scoring his first bucket with one minute left, it's safe to say that Jeremy Roach was the best guard on the court tonight. I almost hate to say it but this young Kyle Filipowski is looking like a baby Laettner if this Blue Devil team can make a deep run into the NCAA tourney.
Duke Celebration!!!
Video Credit: Joe Dillard Jr-LMS Network