Virginia Can't Hold Off The JMU Comeback, Loses 36-35 (9-9-23)
By: Darrell Owens
All Photo Credit: Darrell Owens-LMS Network
CHARLOTTESVILLE, VA-Virginia Cavaliers hosted the James Madison Dukes Saturday afternoon. The Cavaliers were coming off a tough loss to #12 Tennessee 49-13 in Nashville. JMU defeated Bucknell 38-3 in their first contest of the season. The Cavaliers honored fallen players Laval Davis Jr., D'Sean Perry, and Devin Chandler before the game with a parachute drop that had flags that represented each player. Also, representatives of each family came onto the field to be honored by the UVA faithful. Virginia honored the players with a display that will hang near one of the scoreboards. The display has each player's number along with the patented UVA diamond.
When it came to game action, JMU got off to an amazing start. With 5:01 left in the first quarter, the Dukes went on a 9-play, 75-yard drive that saw Taji Hudson find Phoenix Sproles for a 4-yard touchdown. Then a few minutes later, JMU's Aiden Fisher blocked a punt that would be recovered in the end zone by D'Angelo Ponds which gave the Dukes an early 14-0 lead. After a 71-yard run by Cavs RB Perris Jones was brought back because of a holding penalty, UVA eventually scored their first points of the contest on a 63-yard throw from backup QB Anthony Colandrea to WR Malik Washington for a touchdown. Virginia grabbed one more touchdown before the end of the half with a Mike Hollins 4-yard touchdown run. The first half ends with JMU up 17-14.
The Cavaliers went on a roll in the 3rd quarter. Colandrea dropped a 75-yard bomb to RB Kobe Pace which would be one of his two touchdowns in the quarter, the other was a 3-yard touchdown run. The two Pace touchdowns gave UVA a 28-17 lead, but JMU fought back with a 4-yard touchdown from Ty Son Lawton. Then Mike Hollins punched in a 9-yard touchdown to give Virginia a 35-24 lead at the end of the 3rd and right before the lightning delay that would help change the outcome of the game.
As the 4th quarter started back up from the delay, it would be all JMU to complete a comeback victory 36-35, taking what was looking to be an emotional win for the Cavaliers and turning it into heartbreak. Ty Son Lawton scored on a 27-yard touchdown run and with 1:00 left Kaelon Black scored on a 10-yard touchdown pass from Jordan McCloud to move to 2-0 on the season.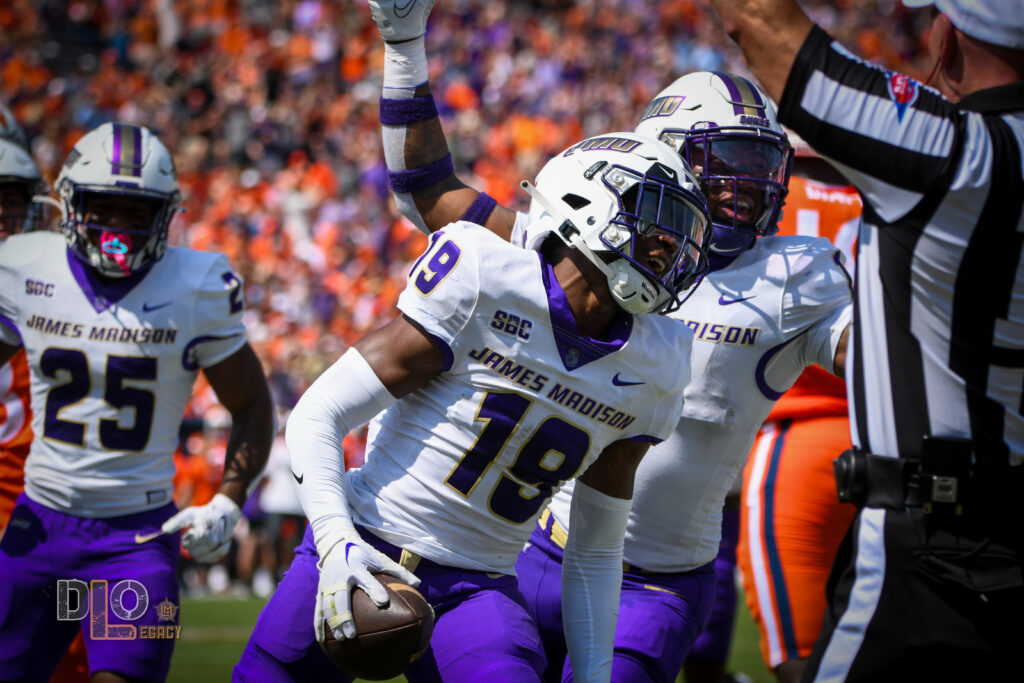 Virginia (0-2) heads to College Park to take on Maryland on Friday, September 15 at 7 p.m. It will be a rivalry renewed as the Cavaliers hope to grab win number one on the year. JMU will head to Troy on Saturday, September 16 at 7 p.m. and will try to move to 3-0 on the season.