SummerSlam 2017 is Coming!!!
By: Robb Johnson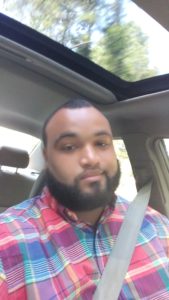 Since 1988, Summer Slam has provided some of the best memories in sports and entertainment. Summer Slam has been around for nearly 30 years and it is considered the biggest party of the summer, and that is saying something. The WWE Universe has been blessed with some great matches over the years and some crappy moments as well. I share with you in this article what WWE must do to keep this going forward and not backwards.
We can look at matches like The Rock vs Triple H for the intercontinental title in 1998 that raised both men's profiles and they never looked back.
We can go to 2013 and the epic match between John Cena vs Daniel Bryan where he won the WWE title and was screwed by Triple H after the match and Randy Orton cashed in his money in the bank. This was not popular, but at least the story line was great and went to Wrestle-mania.
We can even go back to 1992 in front of 80,000 fans the Hitman Brett Hart battled Davey Boy Smith in a classic intercontinental title match. Davey Boy won the match, but it catapulted Brett Hart to the world title.
Summer slam has also had its very dumb moments that made you question the creative team.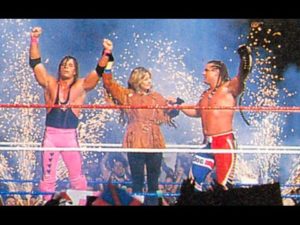 The first thing that comes to mind was that horrible 2016 match between Brock Lesnar vs Randy Orton. The match was dull and it took the spotlight of the first crowing of the Universal champion.
The second that comes to mind is when Diesel returned in 2011 to beat up CM Punk and Alberto Del Rio cashed in his money in the bank to capture the WWE title. CM Punk was riding high and it could have happened anywhere else. But on that stage, it was just not smart by WWE.
My last of horrible booking decisions, I am going to combine them and leave it at that, if you're a true wrestling fan, then I don't even have to elaborate. Lex Luger in 1993 and John Cena killing the Nexus in 2010.
With all this being said its now 2017, and WWE heads into Summer Slam needing to deliver a great card. There is new competition out there and Vince McMahon is going to have to step his game up and make sure that this is a paper view that will build toward excitement for Raw and Smack down and not people cancelling the WWE network.
We still have a few more weeks before Summer Slam and the matches are still not all the way clear. The card however does not matter, what matters is how WWE handles it stars and makes the way for the future of the company. WWE has plenty of talent, they just do not know how to use that talent. WWE has no choice but to take a huge step with this year's Summer Slam.
The match story telling cannot be lazy, and kick outs can't make the matches awesome. WWE must take this opportunity to showcase their talent and their stories and make them worth the viewer being excited on the road to the Royal Rumble and Wrestle-mania. Simply put this Summer Slam needs an attitude era effort. Summer Slam must deliver an A+ show, anything less they will turn more fans away and WWE will continue to turn into WCW.