NFL's Rising Secondary Stars!!!
By: Jay Quimby
CB Artie Burns -Pittsburgh Steelers
Burns was challenged right out of the gate with the task of facing Antonio Brown every day in practice for the last year.  Losing a lot of those battles will have one of two effects on you: It can make you tougher or make you fold. Pittsburgh's defense ranked in the top five in the second half of the season due to the improvement of the front seven, safety Sean Davis and Burns holding it down in the back. The game slowed down for Burns at the end of his rookie campaign and it will continue to do so.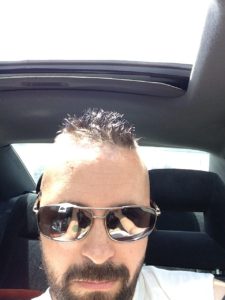 FS Lamarcus Joyner- LA Rams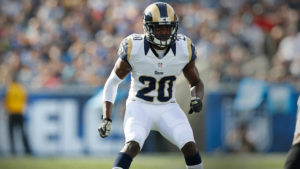 Joyner could be a top 5 safety.The Rams needed help at the safety position, and instead of looking to free agency or the draft to find a starting free safety, they looked in-house, as Joyner will make the switch from corner to safety this season. The 2014 second-round pick played safety in college before moving to corner for his senior season. He doesn't have great long speed, but he's explosive and gets good jumps thanks to outstanding instincts. Defensive coordinator Wade Phillips will get the best out of Joyner.
CB James Bradberry- Carolina Panthers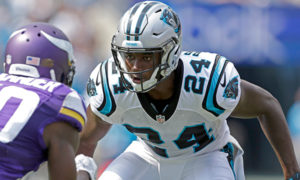 Carolina asked a lot Bradberry during his rookie season and Josh Norman's replacement held up just fine while flashing ridiculous play-making ability throughout the year. With a season under his belt, the 23-year-old should be more consistent in coverage on a down-to-down basis and could establish himself as a top-15 corner in the NFL. The Panthers' decision to move on from Norman looks a lot smarter now that Bradberry has proven himself capable of playing the No. 1 corner role.
S Ha-Ha Clinton-Dix  Green Bay Packers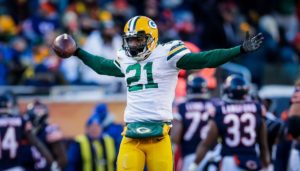 The secondary is a major concern for the Green Bay Packers. Safety Ha Ha Clinton-Dix, 24, is a good starting point, though.The 2014 first-round pick finished third on the team last season with 79 total tackles, and his five interceptions tied the New York Giants' Landon Collins and Oakland Raiders' Reggie Nelson for second among all safeties. As a result, Clinton-Dix earned his first Pro Bowl berth.The Alabama product is a perfect foil for today's pass-happy offenses. As a center fielder with sideline-to-sideline range, Clinton-Dix finished among the top 15 safeties last season in coverage snaps per target, yards per coverage snap and coverage snaps per reception, according to Pro Football Focus.
CB Kyle Fuller-Chicago Bears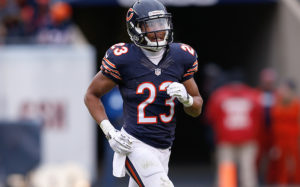 When the Bears selected Fuller in the first round of the 2014 draft, they thought they were getting the shutdown corner they desperately needed. After struggling to stay healthy in his first couple seasons. In 2016, A regular knee scope turned into a season-ending injury. This in turn causes the Bears not pick up his fifth year option, but who blames them. So coming into this year, The former first rounder finds himself fighting for a roster spot on the 53 man. Now in a make it or break it season, I believe we actually get to see the Kyle Fuller that we were all intended to see in the beginning.
FS Kevin Byard- TennesseeTitans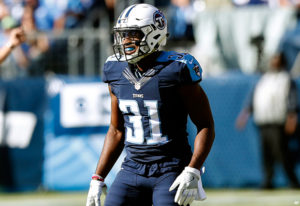 A third-round draft pick by the Titans in the 2016 NFL Draft, Byard wants to be an All-Pro and Pro Bowl performer in 2017, while helping the Titans reach the playoffs. Coming off a solid rookie season, he's off to a nice start in training camp. A safety who also played a key role on special teams, Byard played in all 16 games for the Titans in 2016. He started seven games, and was fifth on the team with 63 tackles. He added a sack, three quarterback pressures and four passes defensed. Byard was second on the team with 10 special teams tackles. With addition of Lattimore and The coaching of Dick LeBeau, could we see a player with more intensity and skill of Troy "the Hair" Polamalu emerge?
SS Landon Collins-New York Giants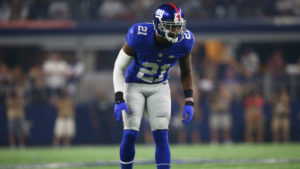 Questions lingered about Landon Collins' ability to play in space during his time with Alabama and into his first season with the New York Giants. Collins, 23, was considered a box safety who would be a liability in coverage. That's no longer an issue.The 2015 second-round pick developed into one of the game's premier all-around safeties during his second campaign. Not only did Collins lead the Giants with 125 total tackles, but he also tied for the league lead among safeties with 13 defended passes. His five interceptions tied for fifth-most among all players as well. Pro Football Focus graded the physical Collins as the best overall safety during the 2016 campaign. The scary part of this is…he still learning, he still growing and he still young.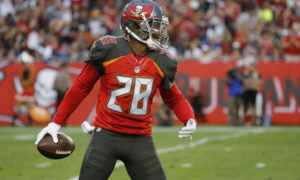 CB Vernon Hargreaves lll –Tampa Buccaneers
The Bucs' young cornerback reminds me exactly of Joe Haden. They both have good feet, anticipation, and they're both smooth out of their breaks. Like Haden, Hargreaves (5-foot-10) doesn't have height on his side, but it hasn't stopped him from making big plays. Last season, he was always in a good position, but taller receivers out-muscled him on occasion. Now, with a year under his belt, Hargreaves knows how to use leverage as a shorter corner. I suspect Tampa Bay will have a top-10 secondary in 2017, partly due to Hargreaves' maturity and shadowing Brent Grimes. Grimes graded out as the top corner in the league. But that's another article!