The History of the Richmond Flying Squirrels
By: Adam Falls
The Richmond Flying Squirrels were founded in 1972 as the West Haven Yankees and stayed there until 1979. In 1980, their name changed to the Whitecaps. From 1980-1982 they were the A's and remained in West Haven. Two years later in 1984, they moved to Albany, New York and became the AA Affiliate for the New York Yankees. They remained in New York until 1995, when they decided to pack up & moved to Norwich, Connecticut and were named the Navigators. They remained the New York Yankees AA affiliate. Then 2005 they changed their name to the Defenders & would  stayed in Norwich until 2009.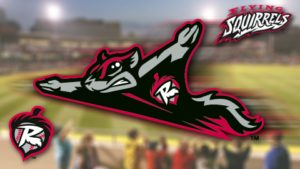 In 2010 they moved to Richmond, Virginia and became our beloved Flying Squirrels. Their affiliation changed to the San Fransisco Giants. Our Squirrels have three division titles their last coming in 2014. They also have nine Western League titles their last coming in 2002.
The Squirrels are 58-74 this year, and fifth in their division. Their last home stand of the season runs September 1st-5th. So we still have one more chance to see our Squirrels this season. Our Flying Squirrels are rich on tradition and winning baseball games. This season has been tough,but we always have next year.