#2 Duke defeats #3 Virginia 81-71 to sweep season series (2-9-19)
By: Darrell Owens
Headline Photo Credit: Darrell Owens-LMS Network
Round 2 of one of the most anticipated matchups in college basketball this season went down Saturday night between #3 Virginia Cavaliers (20-1) and #2 Duke Blue Devils (21-2) at John Paul Jones Arena in Charlottesville. In the first matchup, Duke was the #1 team in the country and won by two points 72-70. Potential #1 pick in the 2019 NBA Draft, Zion Williamson had 27 points and teammate and potential top 5 pick, R.J. Barrett had 30 points leading all scorers. Virginia who was number #4 in the country at the time put a major fight. De'Andre Hunter scored 18 points in the loss for the Cavs. Teammates Kyle Guy and Ty Jerome both had 14 points. That game was a back and forth contest with 14 ties and 15 lead changes. Once again Duke was able to pull this off missing one of their fantastic four, Tre Jones, who would play Saturday night matchup. Did we get another thrilling contest as we did in the first matchup? To answer your question…Not so much.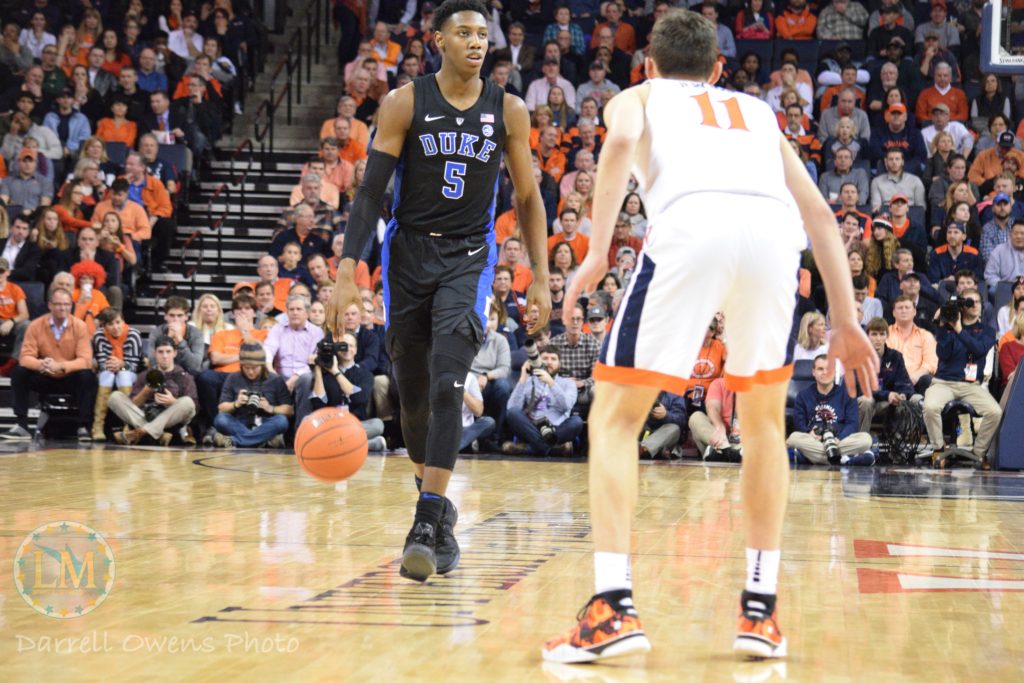 The Duke Blue Devils came into Charlottesville and left with an 81-71 victory over the Virginia Cavaliers. The Blue Devils four stars shined on Saturday night. RJ Barrett led all scorers with 26 points, shooting 8-for-15 from the floor and 6-for-10 from behind the arc. Zion Williamson (18 points), Cam Reddish (17 points) and Tre Jones (13 points) helped Duke to a coast-to-coast victory.
UVA was led by Kyle Guy and the returning Ty Jerome, both scored 16 points. De'Andre Hunter scored  11 points in the loss. Coach Bennett had this say after the game…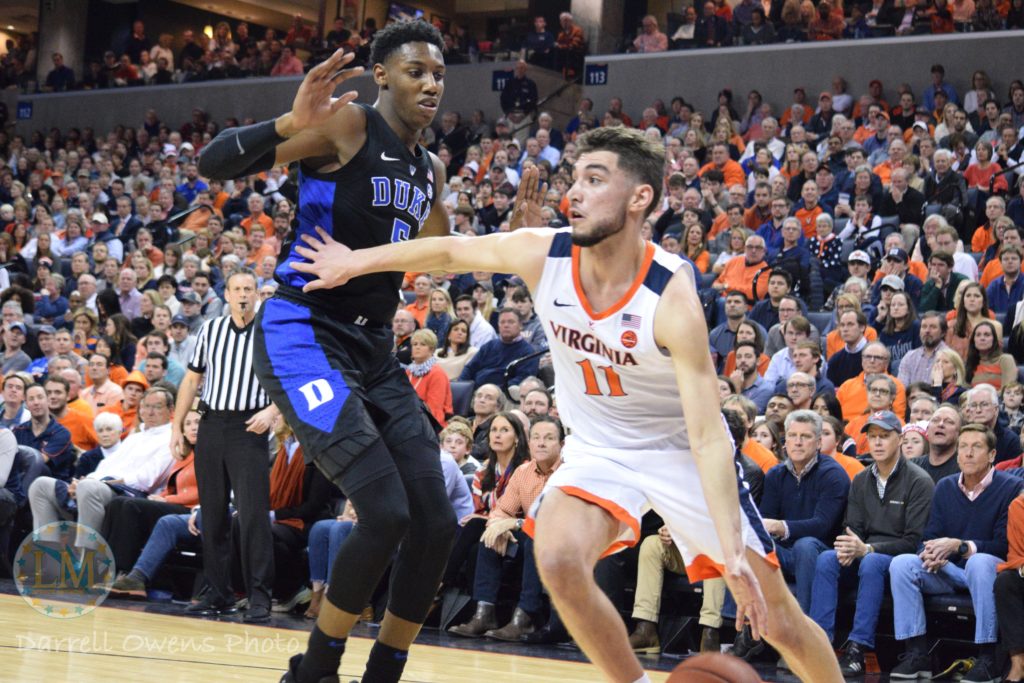 "I told our guys after [the game], for us to beat a team like Duke and the way they're playing, we are going to have to play a cleaner game in a few areas. [Duke] was quicker to the ball, they are terrific athletes, strong-handed, they snatched some out of our hands, some loose turnovers that led to the breakaways and then a couple careless ones here and there.
-UVA Head Coach Tony Bennett
Thoughts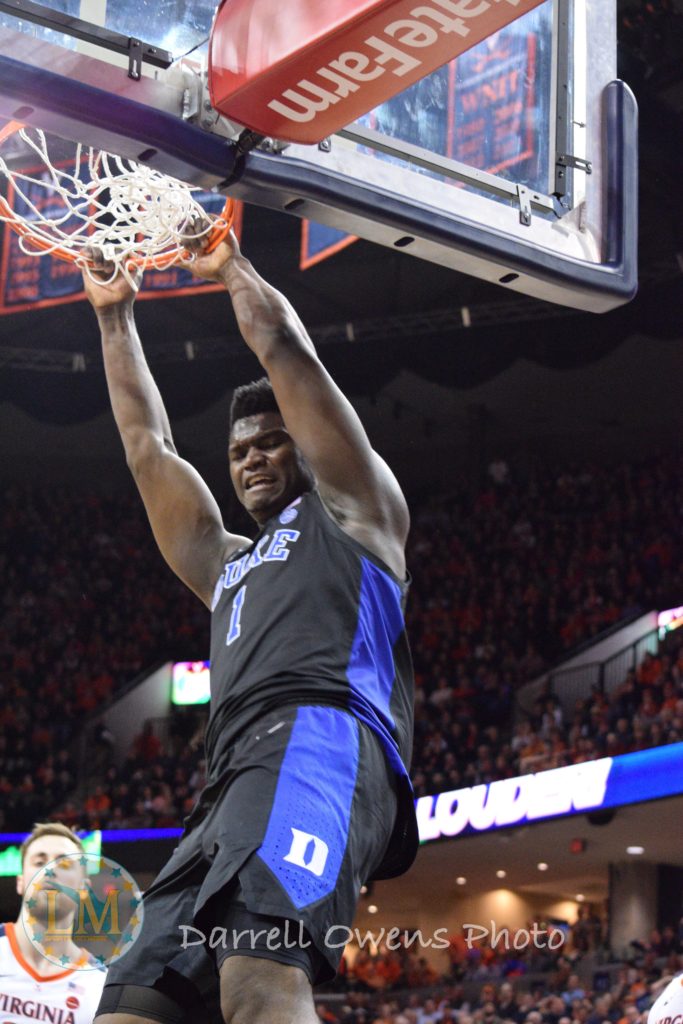 UVA struggled to get things going early and Duke made them pay. Jumping out to an 8-0 lead in the first quarter, Duke was able to control the narrative of the game early. Timely 3-point field goals would keep the Blue Devils in control of the game and momentum on their side. Every time the Cavs close the gap, here comes an answer from Duke. Reddish, Williamson, Barrett and Jones are the truth and it will be hard to defeat the talented Blue Devils team as things thicker in the race for the National Championship. UVA has the talent to win it all, but since the first Duke loss the team seems to be a little off, yet they have been able to still win games. I believe we will see Round 3 of this battle in the ACC Tournament and who knows which way that one will go!
Next Games
#3 Virginia-February 11 at #8 North Carolina
#2 Duke-February 12 at #16 Louisville