#3 Virginia calm down the Hurricanes 56-46 (2-2-19)
By: Darrell Owens
Headline Photo Credit: Darrell Owens-LMS Network
CHARLOTTESVILLE, VA-The #3 Virginia Cavaliers (19-1 overall, 7-1 ACC) headed into Saturday's contest vs the Miami Hurricanes (9-11 overall, 1-7 ACC) looking to win their 20th win of the 2018-19 season. UVA was coming off an overtime victory at #23 N.C. State 66-65. DeAndre Hunter led the Cavs with 15 points and chipped in 5 rebounds. Cavaliers continue to bounce back from their only loss on the season vs Duke and now have won 3 games in a row (Wake Forest, Notre Dame & N.C. State) since the defeat. UVA hasn't played their best ball during the streak, but have found ways to win and persevere. Miami on the hand, have underachieved all season and want to use this matchup vs UVA as a stepping stone to rejuvenate their season. The Hurricanes would have to put their best foot forward and would need great play from sophomore Chris Lykes, who is in Top 10 in the ACC in scoring with 16.8 points per game. The Hurricanes would get that effort from Lykes and rest of his teammates, but it wouldn't be enough.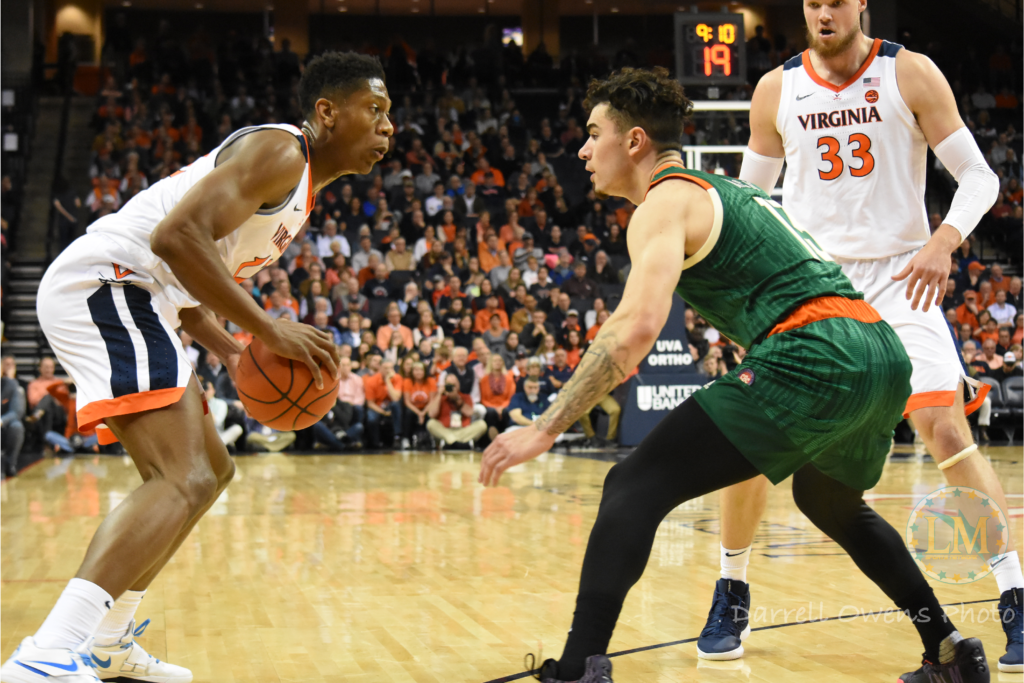 De'Andre Hunter and the Cavaliers would hold on to win 56-46 over Miami. Hunter led the Cavs in scoring with 14 points. Mamadi Diakite (11 points, 6 Rebounds), Kyle Guy (10 points) and Kihei Clark, who started for Ty Jerome (Back) scored 9 points to help contribute in the scoring department.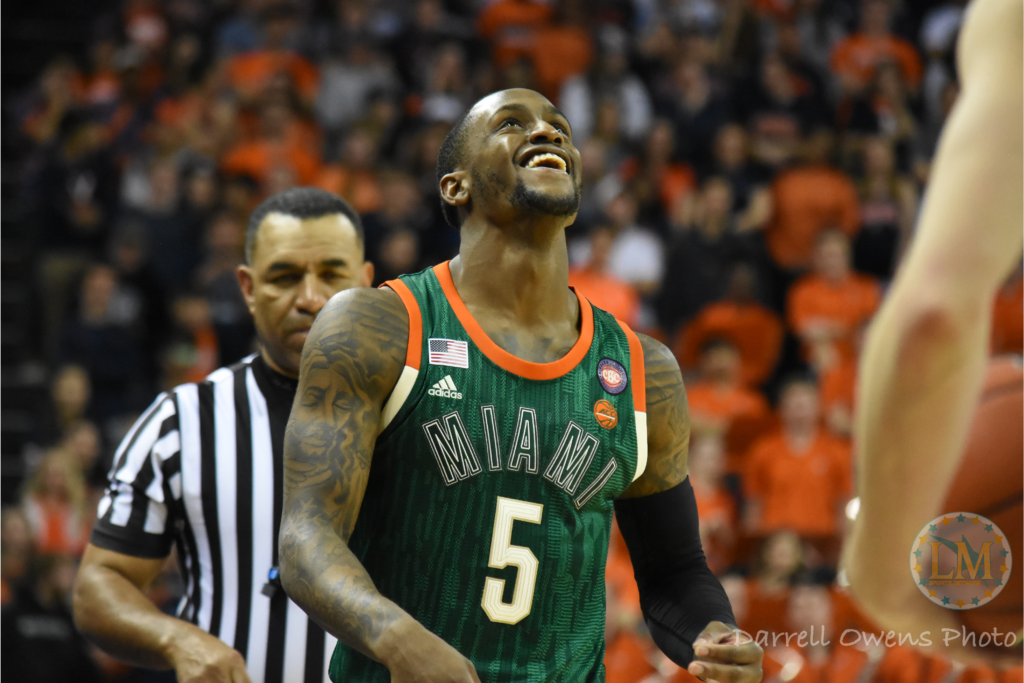 For Miami, sophomore Chris Lykes led all scorers with 16 points & redshirt Senior Zach Johnson added 10 points. Miami held their own defensively hold UVA to 22-of-52 shooting from the floor (42.3 percent) and outrebounding the Cavs as by 18 rebounds (42-24). Miami next will be Wednesday, Feb 6 vs Notre Dame.
Thoughts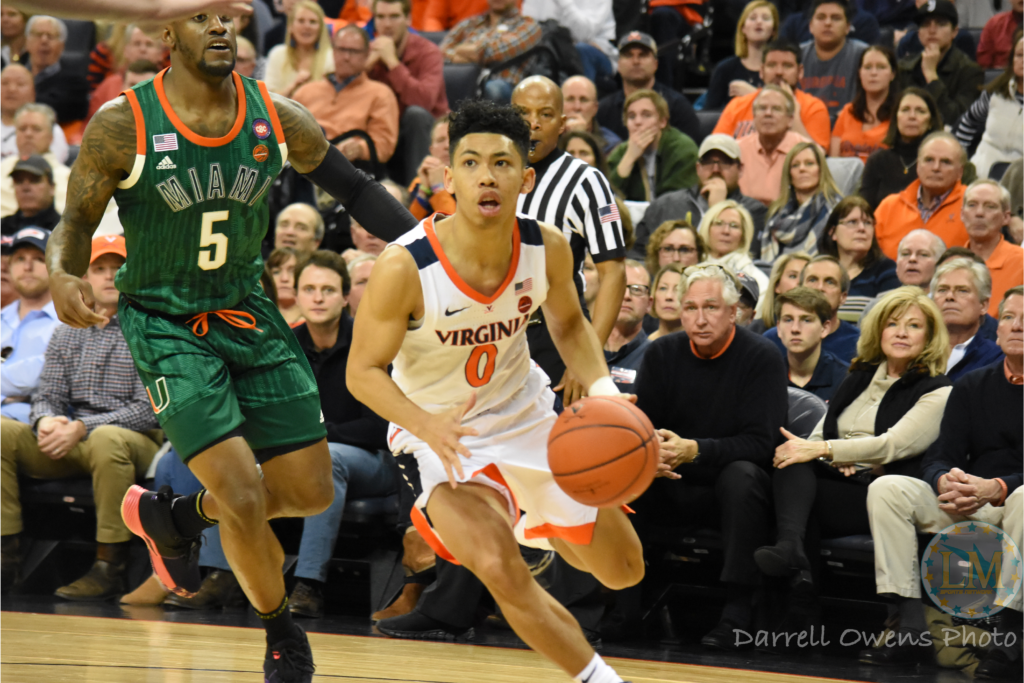 Virginia found away tough this one out. Not having Ty Jerome in uniform showed. Jerome gives this team a different spark when on the floor. Kihei Clark played well so I'm not taking anything away from his play, but UVA is a better team when he is there. Now that Duke will be coming into Charlottesville for the next game (Saturday, Feb 9), Virginia will have to have a better shooting night and must jump on Duke early and get the Cavalier faithful going at their best. With ESPN College Gameday being there I'm sure that won't be a problem.
Next Game
#3 Virginia (20-1): Saturday, February 9 vs #2 Duke at 6 pm
Miami (9-12): Wednesday, February 6 vs Notre Dame at 7 pm