Why Aaron Rodgers will break the NFL Touchdown Record in 2017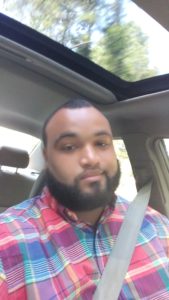 When you mention great quarterbacks there are attributes that are worth knowing, his accuracy, the ability to recognize defensive schemes and his attention to detail on the field & in the classroom. We look at the greatest master when it comes to the art of football and we think of Peyton Manning. Manning, a two time super bowl winner , who has just under 72,000 yards passing and well over 500 touchdowns passing, it's the standard when it comes to playing quarterback.
However, one thing that Peyton Manning will never be 
confused for is athletic ability. Aaron Rodgers on the other hand has that and so much more. Rodgers came into the NFL and sat behind the NFL's iron man, a man by the name of Brett Favre. Rodgers waited his turn and eventually took over the starting role and not only passed the ball down the field with ease, he could also escape pressure, run down the field and pick up valuable yards. This is an important attribute, it's already tough enough to stop a great passer. The task gets even harder when you have an athletic guy who can fling it and escape pressure.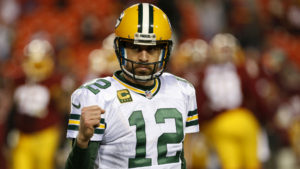 Peyton Manning in his nearly 17 year career had just under seven-hundred rushing yards and 18 touchdowns, Rodgers so far in his careers has just over twenty-five-hundred yards and twenty-five touchdowns. I bring this factor in because Rodgers has another advantage over Peyton Manning and that's lack of injuries. Rodgers most serious injury came in 2013 when he was out for seven games with a fractured left clavicle. Rodgers has only missed nine games in his NFL career.
Manning on the other hand has missed and entire season and had his career shortened to an extent because of neck surgeries that messed around with his arm strength. The question is how does a guy have neck surgery, have his arm strength decline and a few years later in 2013 passes for a standing NFL record of 55 touchdowns?
The answer is simple,  how strategic are you and who are your weapons. In 2013 Manning had Knowshon  Moreno at running back, Wes Welker, Demaryius Thomas, Eric Decker, and Julius Thomas at Receiver. In 2017 Rodgers weapons feature running back Ty Montgomery, receivers Jordy Nelson, Davante Adams, Randall Cobb, Jeff Janis, and Martellus Bennett. When we look at these weapons and we truly measure the best vs the best the Packers clearly come out on top. The Packers are truly healthy this year, there have been no setbacks this offseason like there were last off season.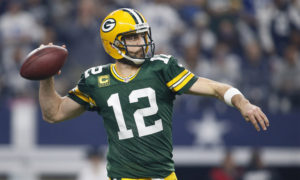 Rodgers is healthy, his line is healthy and with a questionable defense trotting out on the gridiron this year for Green Bay, it all points to a fast and furious offense and there is no getting around how explosive this Green Bay team will be this year. Rodgers is only 33 years old. Like it was stressed earlier in the piece, he is allusive and can make things happen on the run that puts pressure on the defense making your defense tired chasing  around the quarterback and still having to worry about the receivers and running backs.
My case for Rodgers breaking the NFL regular season record seems clear by now, I also would like to predict by game how many touchdowns he will throw and what his total touchdowns are by the end of the season.
·

        
Week 1 Seattle @ Green Bay- 3 Touchdowns passing
·

        
Week 2 Green Bay @ Atlanta- 4 touchdowns passing
·

        
Week 3 Cincinnati @ Green Bay 3 touchdowns passing
·

        
Week 4 Chicago @ Green Bay 5 touchdowns passing
·

        
Week 5 Green Bay @ Dallas 4 touchdowns passing
·

        
Week 6 Green Bay @ Minnesota 2 touchdowns passing
·

        
Week 7 New Orleans @ Green Bay 7 touchdowns passing
·

        
Week 9 Detroit @ Green Bay 3 touchdowns passing
·

        
Week 10 Green Bay @ Chicago 4 touchdowns passing
·

        
week 11 Green Bay vs Baltimore 2 touchdowns passing
·

        
week 12 Green Bay @ Pittsburgh 4 touchdowns passing
·

        
Week 13 Tampa Bay @ Green Bay 3 touchdowns passing
·

        
Week 14 Green Bay @ Cleveland 4 touchdowns passing
·

        
Week 15 Green Bay @ Carolina 2 touchdowns passing
·

        
week 16 Minnesota vs Green Bay 3 touchdowns passing
·

        
Week 17 Green Bay @ Detroit 4 touchdowns passing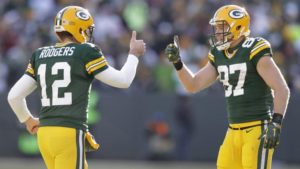 When we add the total numbers we have 57 total pass touchdowns that I am projecting for Rodgers to throw this year. This not only has to do with his ability to escape, throw on the run, his ability to read defenses or even his weapons. Some of the other big factors are the rules in today's NFL. You can't touch a receiver beyond five yards and the game is set up for big offensive numbers. The Packers are loaded at every positon and barring any type of injury, I believe that Rodgers will break Peyton Manning's single season record by two touchdowns and go down as the greatest season in NFL history and anoint Rodgers as one of the greatest quarterbacks to ever play NFL football.