A Surprise From The Atlantic-10 Conference!
By: Tyrone Montgomery Jr.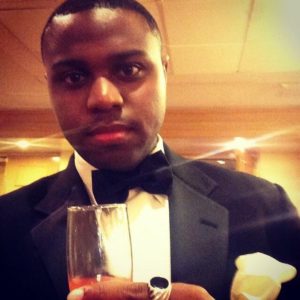 When we think about college basketball, the first teams we think of are Duke and UNC. Well, the fact of the matter is they have proven to be two of the best schools/teams in the NCAA, so it's only expected to think of them immediately. They have 2 of the longest tenured head coaches in Roy Williams and Mike Krzyzewski. These head coaches aren't just any head coaches, they're Hall of Fame Head Coaches. Krzyzewski has a career record of 998-271, while Williams has a career record of 398-115. Basketball is a game of runs. Basketball sometimes is ran from momentum. With momentum, you have a chance to win. The best teams don't always win. Sometimes, the underdog has the heart of a champion, and can shock the world on the biggest levels of sports. That heart is ran from momentum. A lot of teams have won off of momentum. One team that comes to mind is The VCU Rams. Remember when they went to The Final Four? It was the year 2011. Do you remember what you were doing that year? Did you get married? Maybe you had your first child that year? Or perhaps you graduated college in 2011…? I remember what I was doing. In fact, I remember it like it was yesterday. I was a senior in high school in Richmond, VA, making good grades while chasing my dreams. It was actually the year when I first started going to VCU games. I knew a guy who retired from VCU Medical Systems (MCV) in the Adminstrative Department and I suppose he was an individual of prominence because not only was he a season ticket holder, but he literally had his name on the seats. I was in awe as  I went to the games. Not just because of the fact his names were on the seats, but because VCU played with a lot of heart and passion. The atmosphere in the arena was close to Oracle Arena with The Golden State Warriors. In fact, The Rams played so well, they managed to squeeze in an invitation to the NCAA Tournament as the 11th seed. VCU played against ALOT of future NBA Players throughout their tournement run. These NBA Players included Holis Thompson, Henry Sims, E'Twuan Moore, Jeff Whithey, Marcus and Markeif Morris (Twin Brothers who were both NBA Lottery Picks), and Shelvin Mack. The also played against Former Butler Head Coach Brad Stevens (Currently Coaching The Boston Celtics), who coached Shelvin Mack that same season.
As the tournament went on, the city of Richmond was buzzing with energy as the Rams made a deep run in the tournament. Someway, somehow, The Rams managed to make it to The Final Four. They wasn't supposed to be there. They pulled off upset after upset with the momentum they were gaining. However, their run ended there against Butler. The point I'm making is, sometimes, The Underdogs matter and sometimes, they're being left undestimated. The Atlantic-10 Conference in the NCAA is a very underrated Conference. Let's not sleep on them at all. Just the other day, I managed to catch up with Current Senior of The VCU Rams, F Justin Tillman here's our conversation…
(Click Link To Listen)
Justin Tillman and The VCU Rams aren't the only team that's an underrated team in The Atlantic-Division. Let's not forget about St. Bonaventure. Led by Guards Jaylen Adams and Matt Mobley, They finished 20-12 last season. Adams led his team in scoring with just over 20 PPG and 6 Ast. Behind him, was Mobley with 18 PPG along with 5Rebs/gm. Both of these young stars of the Atlantic-10 made the All-Conference Teams. They have the ability to score at will. That is a dangerous thing to deal with, especially during tournament play. As I mentioned before, success on the court isn't always about who the best teams are. It's all about momentum. Tillman is a freak athlete and St. Bonaventure has an amazing backcourt. Basketball nowadays is full of those, especially in The NBA. Look for VCU and St. Bonaventure to both be surprise teams and maybe even make the tournament and go for a deep run..