Road To The Top: A Look into Jaylen & Yalonda Adams!
By: Robb Johnson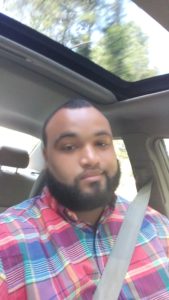 When we talk about determination and not being all about me, that can only come from a strong mother who looks out for her son and gives him the right tools to succeed. This trait is shared with St. Bonaventure star point guard Jaylen Adams and his mother Yalonda Adams.
During the A-10 Media Day on October 17, 2017, I had the pleasure of talking to Yalonda Adams and getting her perspective on her talented son. She explained that he is very humble and laid back. She spoke of his competitiveness and heart. She was a former athlete herself and she loved to play basketball with her son as he was coming up and she helped develop his game.
This selfless and motivating mother should be an example of caring and doing what is best for your children. She has a website at www.lifeoutsidethe94.com. The website is detailed and lays out just how invested she is and shows why her son Jaylen is not only the best point guard in the A-10, but possibly the best in the country.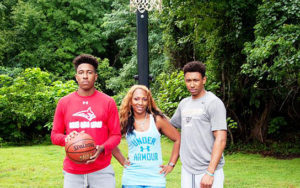 Speaking of Jaylen Adams, the 6'2 point guard is just under 200 pounds and he has the size and athletic ability to take the country by storm. The Senior guard has continued to raise his scoring average every year. In his Junior year he scored 21 points a game, grabbed 4 rebounds and dished out 6.5 assist a game.
I was able to talk to Adams for a few minutes during the media session and it's very apparent that this young man is about team first and individual goals second.
"Preseason awards are nice, recognition never hurts. But that is just preseason you have to go out there and put in the work."We play in a really tough conference and last year this team beat a lot good teams from other conferences."
He continued by discussing the his coach and the only goal he has in mind this year.
"Coach Schmidt puts the team in the best positions to play well and execute the right plays."

"We have to bring it everyday to get better and as a Senior, we have to win the chip! Nothing else matters when it comes to this basketball team."
St. Bonaventure is projected to finish second behind Rhode Island in the final standings, the team was 20-12 last season and have not been to the NCAA tournament since 2012. I believe that changes this year. This team has the potential to win 25 plus games. Predicting the conference winner is tough. But either way I see this team going as far as the sweet 16 and possibly further.