A New Life for Duquesne Dukes Basketball!
By: Robb Johnson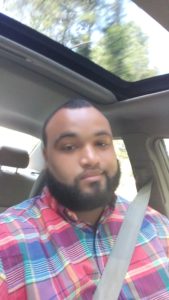 The Duquesne Dukes have not been to the NCAA tournament since 1977. We have had six U.S. Presidents since then, and the cost of living has gone from reasonable to down right outrageous. In life a lot of things are out of our control. One thing that is not is making smart decisions and expecting the best results. This sentiment applies to new Duquesne Dukes coach Keith Dambrot, who is looking to bring a new attitude to this program that is ready to thrive under new leadership.
A-10 media day was a day like no other with coaches and players talking and getting ready for the season. Everyone seemed to be cool, calm, and ready to play some basketball. The coolest customer in the room was the new Duquesne coach Keith Dambrot, he previously coached at Tiffin, Ashland, Central and Eastern Michigan, and Akron.
Dambrot has also coached at the high school level, his task was coaching the best player of this generation in Lebron James. Dambrot talked about coaching James and how that helped him as a basketball coach.
"I would have never been the coach at Akron or Duquesne if its wasn't for Lebron, that guy is absolutely amazing." 
Coach Dambrot also mentioned that when he was coaching at Akron,he had future VCU and Texas coach Shaka Smart as an assistant which shows that great minds think alike. Smart has had success in his career and Dambrot has not been to shabby either compiling an impressive record of 403-209 in his coaching career so far. He had 27 wins with Akron last season, Duquesne has never won 27 games in program history and their closet to that total was 26 back in the 1953-54 season.
Dambrot knows that he and his team have a lot of work to do, however he doesn't want excuses from this team.
"Character wins, and excuses don't get you anywhere, if you don't have high expectations you'll never win. I have high expectations all the time and I expect that from my players. "The best teams have character and sometimes its hard to win with young people, but you can't let them think like they are young."
This team does have a long ways to go, but the proof is in the pudding, this team will be better this year and by next year or year three will be contending to make the NCAA tournament. When I interviewed Coach Dembrot he was intense and he seemed ready to take this program to the next level.
My prediction for this team is 15 to 17 wins this season. They will be competitive and will be no pushover for anyone playing the Dukes.