Logan Woodside: The Next Big Thing?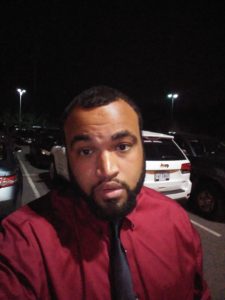 This is not even really an article, in fact this is a document that I can use for the rest of my life to prove that I told you so. When Logan Woodside makes it to the NFL and does Tom Brady like things. Yes I said… Tom Brady!  People nationally treat this quarterback from Toledo like he's not worthy of his greatness. Well, today I make the points why most teams will regret not picking this young man.
Logan Woodside plays for the explosive Toledo Rockets who are always scoring and always making explosive play after explosive play. Woodside so far this season has 24 touchdowns, 3 interceptions and is near 4,000 yards passing. Last season when he had a guy by the name of Kareem Hunt in the backfield, he had 45 touchdowns and only 9 interceptions accounting for just over 4,000 yards passing.
For his career Woodside has 89 touchdowns and 20 interceptions throwing for 10,083 yards so far in his four seasons. This young man has a strong arm, he is accurate, and he has all the tools that a more hyped machine quarterback would have. He is all substance and no flash and that sometimes can blind general managers in the NFL. Woodside is ranked pretty low when it comes to the projections of pro scouts.
He is 6'2 and around 190, Tom Brady at his draft workout was 6'4 and weighed 211. This may seem off but both are in the same boat when it comes to people looking at the combine numbers and not looking at the bottom line which is winning and making your team and yourself better when the chips are down and you have to make a play.
Neither player has the ability to burn anyone on the ground or jump out the gym or have a spectacular highlight. What they do have is the ability to make a team a team and both are coachable. So before most teams fall in love with the Baker Mayfield's of the world.
Pay attention to a player like Woodside and realize that if you need that next Brady you may be able to get him for a bargain price in the late rounds.
FYI, this entire article is for the Cleveland Browns, don't make bad decisions this upcoming draft. Build your team early and pick up Woodside later and get a steal.