The Test: Sixers take on the Cavs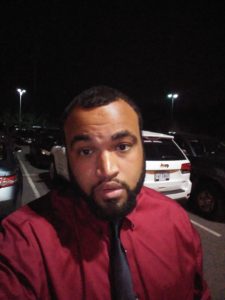 This Monday, November 27, 2017… the Philadelphia 76ers are at home with an 11-7 record and they have been playing with a lot of confidence. They are young and seem to be turning a corner. However,  Monday night they invite LeBron James and the crew for a little game of prove it and they will try to show that they are ready for prime time.
The problem for the young Sixers is that James is getting better with time and he looks to be having another solid MVP season, he so far is averaging with the rounding coming into play 29 points, 8 rebounds and 9 assist. Kyrie is gone, Derrick Rose is somewhere and Isiah Thomas will be back soon. Players are starting to step up for Cleveland and they are 8-2 in the last 10.
This streak is all about James, the reason that Cleveland basketball means anything is because of James, who is easily making his case for best player to ever play the game. How does this account for the Sixers? This is huge for the Sixers because they must take the steps to prove to themselves and put in Cleveland's mind that they can beat them. I'm not a believer in #TrustTheProcess, I feel that Philadelphia should have been fined and stripped draft picks for tanking. However, If that is what the system allows, then the Sixers have done things the right way. They have a lot of talent that is young and will mature.
The process will speed up, if they can come out and show James that the new generation is ready to take the crown of the East and make it their own. Will this happen? Let's be honest no it will not. James is locked in more than ever, he takes every game personal trying to get home court advantage in the East and against the West. The Sixers are playing well and have accomplished a lot in this young season, but they are just not ready yet and Philadelphia must be patient with this group of young stars. I will pick Cleveland in this anticipated battle 104-80. LeBron James comes out and makes a statement scoring 40, grabbing 10 rebounds, and dishing out 12 assist. James gets a triple double and makes it 9-2 in last 11 for the Cavaliers.
Philadelphia shouldn't be discouraged, the king is on a mission, and unfortunately you're in his path.