NBA Coaches On The Hot Seat!
By:Tyrone Montgomery Jr.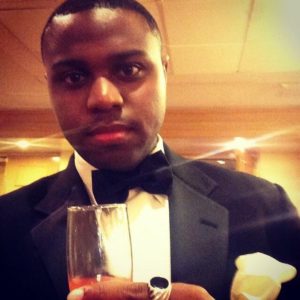 Last year, history was made in the NBA. It was the first time in 46 Years that none of the head coaches in the league got fired. I can't say that will happen again this year. In fact, here are a few coaches that may not even make it to All-Star Break.
Honorable Mentions: 
– Dave Joerger (Sacramento Kings)
Kings are in the middle of a rebuild. While Coach Joerger is good, he may have his hands full in Sacramento. I don't blame him. Ownership has been a mess over the years, and so has general management. Coaches are always the first to go. Don't be surprised if he gets a pink slip soon.
– Fred Hoiberg (Chicago Bulls)
The Bulls barely made the playoffs last season, and I think that may have saved Coach Hoiberg's job last season. They decided to go in another direction. This direction has them on the side of the road asking for road side assistance. Hoiberg is a horrible head coach with a roster that doesn't fit his style of play. He doesn't believe in defense and it feels like and looks like his team doesn't like him. 2 of the players on the roster already gotten into a fight that broke a player's nose on this team. Looks like it was over before it even started in Chicago.
1. Billy Donavan (Oklahoma City Thunder)
Things aren't okay in OKC right now. While on paper, this team is much better than they were last season, the additions of 2 Allstars (Carmelo Anthony/Paul George) has someone rocked the boat with The Thunder and they seem to be experiencing chemistry issues. They had a full training camp and still can't seem to get it done. They are underachieving big time! They should be winning a lot of these games that they are coming up short on. Chemistry shouldn't even be an issue with all the talent they have. So with that being said, there is no excuse while this team is struggling the way that they are. Is Billy Donavan the answer for this team? He may be on a short leash in OKC because Carmelo Anthony doesn't have much in the tank and Paul George is on the last year of his deal.
2. Doc Rivers (Los Angelas Clippers) 
If you like drama, you would love The Doc Rivers led Clippers. Not only is he the coach of a team that his son plays for, but he also is The President of Basketball Operations. Generally, it can be a bit overwhelming juggling so many jobs. That is the case for Coach Rivers. He's a full time Dad for one of his players, a full time coach for the team, and in charge of all basketball operations. This has disaster written all over it. The second catastrophe is when they lost their HALL OF FAME PG, Chris Paul. Paul ran the offense and was the "Engine To The Car." Now they look completely lost as they try to find a floor general. Along with that, All-Star C DeAndre Jordan finds himself on the trading block. I wouldn't be surprised if Blake Griffin is traded too. This Clippers team window has shut and so has Coach Rivers coaching career. He had a good run. All good stories come to an end someday.
3. Rick Carlisle (Dallas Mavericks) 
When I mention the name Rick Carlisle, some may look at him as an underrated coach while others may consider him as a Hall of Famer. He is ne of the classiest guys you could ever ask for in the league to lead a franchise. Sometimes, nice guys finish last. It hasn't been his fault with the recent failures of this team. The roster is aging and they have some bad contracts on their books as well. This team is improving with the addition of rookie Dennis Smith Jr. However, they're best player is seeing the sun set and its all just a matter of when. Once Dirk calls it quits, how patient will Owner Mark Cuban be with this team's coaching staff? Will he wait it out or will he deal with this matter now. They will eventually turn the roster around so Coach Carlisle may be a part of the change. Time will tell in Dallas.
4. Frank Vogel (Orlando Magic)
The Magic started the year on a good note. It was somewhat like magic, like it was unbelievable. But this team has begun to show their true colors and now find themselves out of the playoff race. I get it! I know! I know it was early in the year. But I knew it all along that they were pretenders rather than contenders. They aren't good enough to be honest. And it must be "Bad Coaching" when you don't have a spot in your starting lineup for Jonathan Simmons. He may be their best player, but yet he's coming off the bench. They have talent. Especially with their best player last season who they were trying to trade, Nik Vucevic. But Frank Vogel doesn't seem like the right fit if you ask me. He looks confused just as much as his players do.